STARS AT NOON Trailer: Claire Denis' Tale of Lust & Intrigue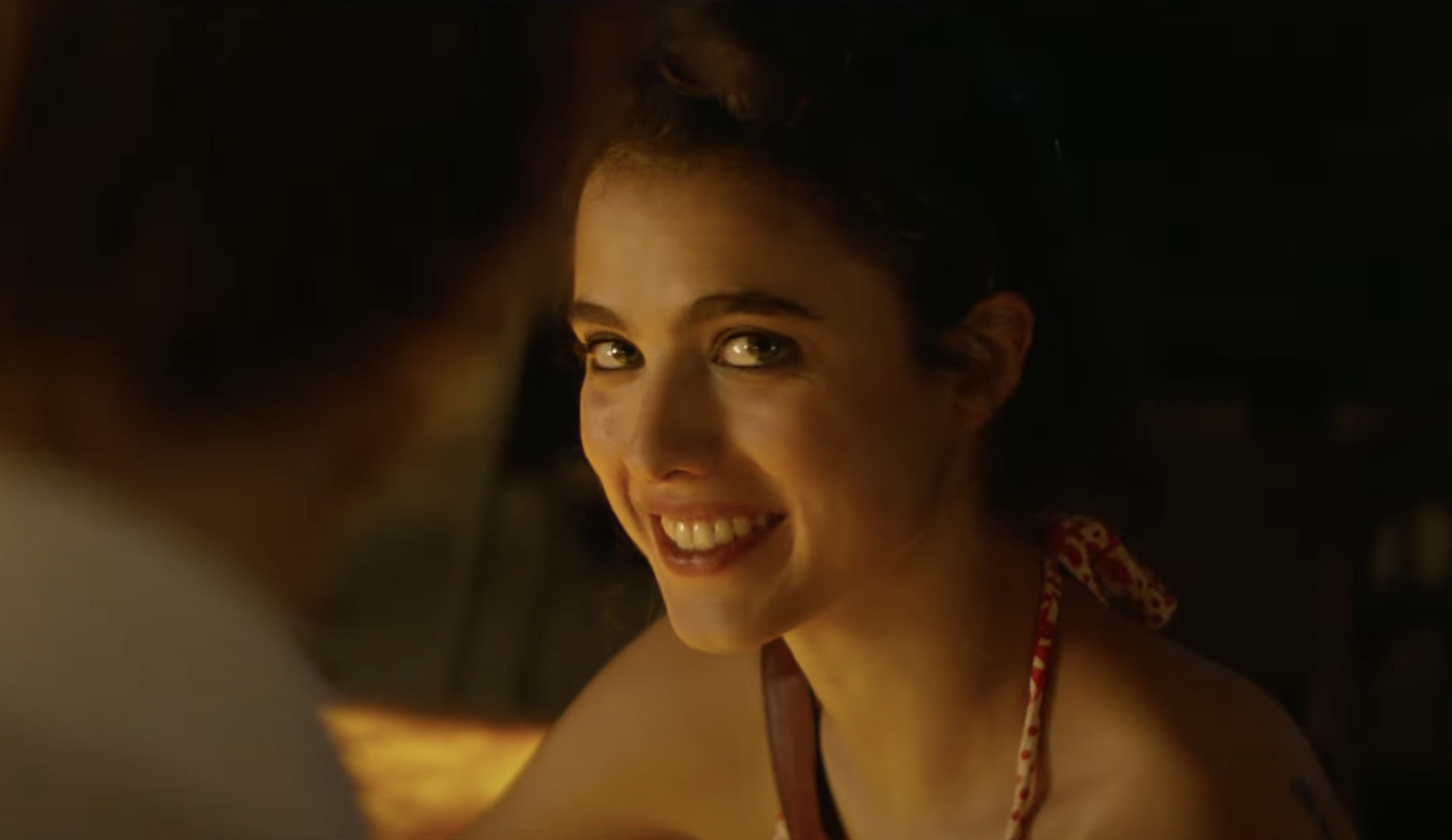 "I wanted to know the exact dimensions of Hell."
These words spoken by Margaret Qualley's journalist echo the daringness and peril in Claire Denis' new thriller, Stars At Noon. It premiered earlier this year at the Cannes Film Festival where it was one of the winners of the Grand Prix, and will soon screen at the 60th New York Film Festival. Denis adapted it from the novel of the same name by Denis Johnson, which is part romance, part political thriller. She seems to be on a roll this year as this is her second film of 2022 after the love triangle drama, Both Sides of the Blade. A24 will release it in theaters October 14, and will stream it on Hulu October 28.
Qualley stars as an American journalist in modern-day Nicaragua during a time of political and international corruption/unrest. As she struggles to find a way out of the country, she falls into a romance with an enigmatic Englishman (Joe Alwyn) who is involved in shady dealings, yet may be her best hope of escaping. They soon both find themselves in a dangerous web of political intrigue and civil disorder. Bennie Safdie also stars as a CIA officer.
Watch the trailer below for Stars At Noon.