SIRENS Trailer: Electrifying Doc on All-Female Lebanese Rock Band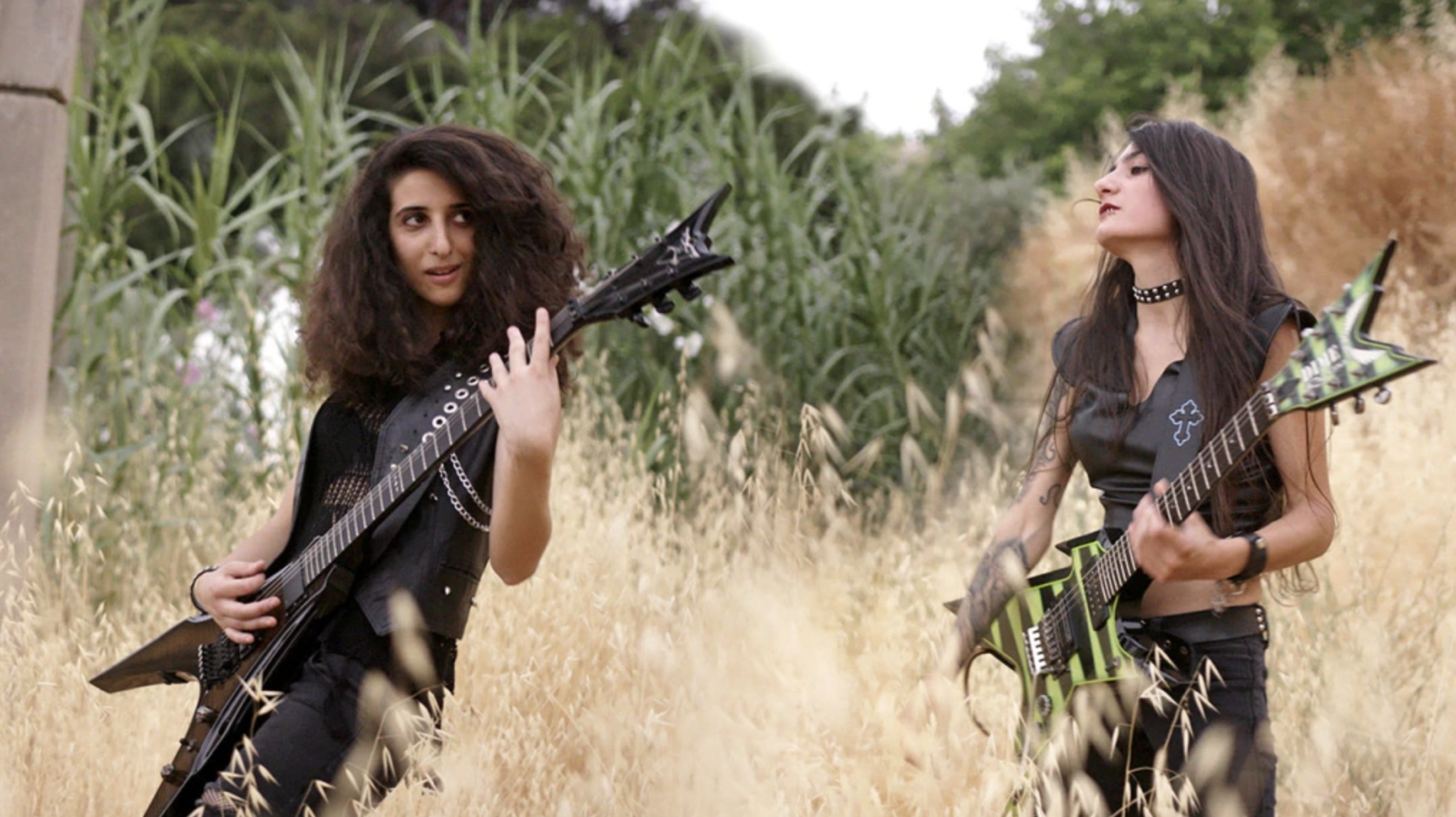 Are y'all ready to rock? Oscilloscope Laboratories has just released the trailer for Rita Baghdadi's electrifying rock documentary, Sirens. The Sundance-selected doc tells the story of Lebanon's first all-female heavy metal band, Slave of Sirens. Executive produced by Natasha Lyonne and Maya Rudolph, it also won the Grand Jury Prize at Outfest. Baghdadi was inspired to make this documentary after seeing the ways Arab people were portrayed on-screen. She decided to make a difference in that regard by befriending the band in 2018 after discovering their music and found the opportunity to put Arab women front and center. It is set to be released in theaters on September 30.
Here's an official synopsis:
SIRENS intimately chronicles the lives and music of Slave to Sirens, a band made up of five young metalheads whose burgeoning fame is set against the backdrop of the Lebanese revolution. Its members wrestle with friendship, sexuality, and destruction as their music serves as a refuge to Beirut's youth culture. At the band's core are its two founding members, Lilas Mayassi and Shery Bechara, whose complicated relationship and subsequent tense fallout threatens the very fabric of the band. An even greater looming threat, however, is Lebanon's criminalization of homosexuality, as well as the wholly devastating effects of their country's political regime. Despite their obvious challenges, the members of Slave to Sirens persist in trying to create a revolution of their own: living their truth.
Watch the trailer below for Sirens.