SCARLET Trailer: Pietro Marcello Directs a Melodious Post-WWI Fairytale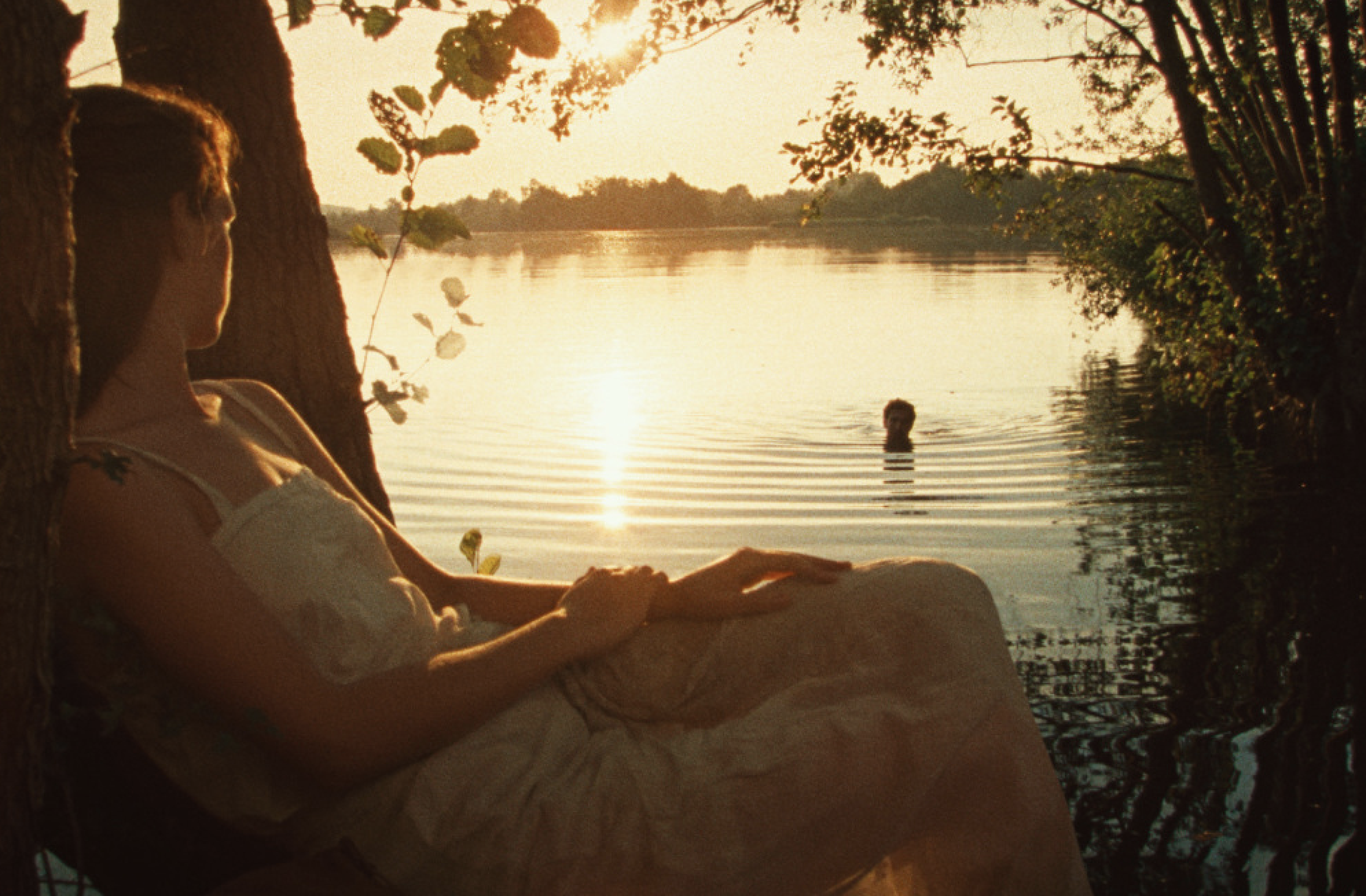 Italian filmmaker Pietro Marcello made a splash in the international scene with his festival hit Martin Eden. Now he returns with a captivating post-World War I tale set in the French countryside. Scarlet, adapted from Alexander Grin's 1923 novel "Scarlet Sails," is a coming-of-age tale that centers on a young woman (newcomer Juliette Jouan) growing up with her widowed veteran father (Raphaël Thiery) who becomes passionate about music and dreams of endless possibilities. The cast also includes Louis Garrel as a pilot who sweeps our heroine off her feet and Noémie Lvovsky as a strong-willed landowner who becomes a confidante of sorts. The film had its world premiere at the 2022 Cannes Film Festival in the Directors' Fortnight section and screened at the New York Film Festival the same year. Marcello penned the script alongside Maurizio Braucci and Maud Ameline. Kino Lorber, who also released Martin Eden, will roll it out just in time for summer.
In their review from NYFF, HtN wrote "In Scarlet, Marcello impressively reworks Grin's original novel to emphasize the strengths and struggles of proletarian outcasts in French society. He is the kind of filmmaker who explores the working class from both a societal and historical context but gives these stories a more experimental style than filmmakers such as Ken Loach or Mike Leigh. The avant-garde style is emphasized by Marco Graziaplena's blissful cinematography and Gabriel Yared's mellifluous score. Juliette Jouan is captivating in her first film role and her harmonious vocals will have viewers mesmerized. Raphaël Thiéry also gives a strong, commanding performance that evokes a sense of poignancy and resistance. Given the frequent shifts in mood and style, Scarlet is not the kind of film you can define by genre. Overall, viewers are in for an alluring, lyrical experience."
Here's an official synopsis:
Pietro Marcello, one of contemporary cinema's most versatile talents, follows up his dramatic breakthrough Martin Eden with this enchanting period fable. Shortly after World War I, veteran Raphaël (Raphaël Thiery) returns home from the frontlines to find himself a widower, and father to an infant daughter. Raised by her father in rural Normandy, the child Juliette (Juliette Jouan) grows into a lonely young woman who dreams of greater possibilities. She seeks refuge in the nearby woods, where she meets a witch who promises scarlet sails will one day take her away from her village. Reckoning with her future and swept away by a rakish young pilot (Louis Garrel) who literally falls from the sky, Juliette never stops believing in the witch's prophecy. Tracing Juliette's journey throughout the 20 years of great invention between the world wars, Scarlet delicately weaves together music and fantasy, history and folklore, realist drama, and ethereal romance, to craft a timeless story of a young woman's emancipation.
See the U.S. trailer and poster below. Opening in New York June 9, with more dates to follow nationwide.