OFFICIAL COMPETITION Trailer: Cruz & Banderas In Film Industry Satire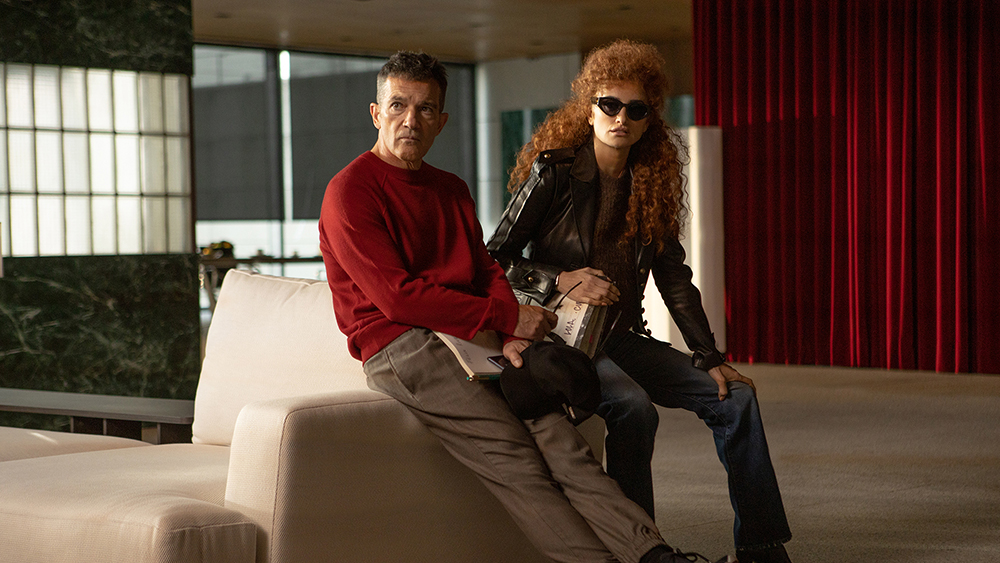 Penélope Cruz and Antonio Banderas seem to be a match made in comedy heaven. The two actors, who have each collaborated numerously with Pedro Almodóvar, are now sharing the screen in the satire Official Competition from Argentinian filmmaking duo Gastón Duprat and Mariano Cohn. It premiered in competition at last year's Venice Film Festival and is now set for a June 17 theatrical release from IFC Films, followed by a VOD launch on August 2.
The movie centers on a billionaire businessman (José Luis Gómez, Pascual Duarte) who decides to finance a groundbreaking film to achieve fame and prestige. To achieve this goal, he hires filmmaker Lola Cuevas (Cruz), who casts two well-known actors: Hollywood star Félix Rivero (Banderas) and theatre legend Iván Torres (Oscar Martínez, Bad Tales) as two brothers. Put through a series of tests and rehearsals by Lola, the two actors find themselves at odds as the film goes from pre-production, to production, to the festival circuit. What unfolds is an examination of fame, artistic integrity, and ego.
See the trailer below: