MAY DECEMBER Trailer: Natalie Portman Observes Julianne Moore in Todd Haynes' Dark Comedy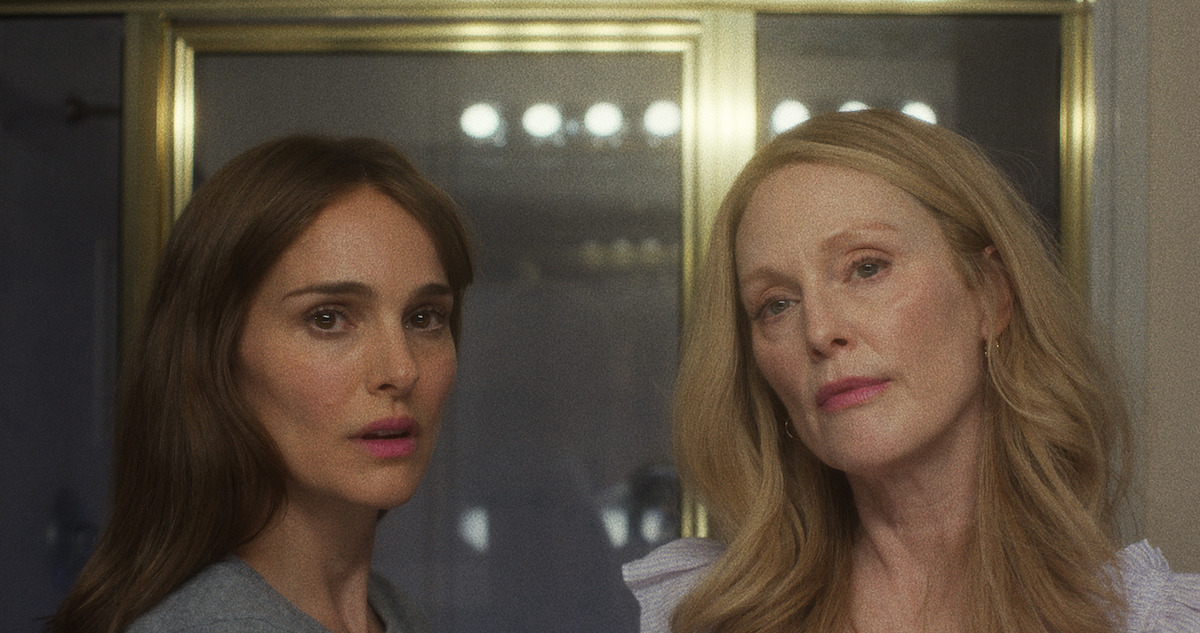 Todd Haynes returns with an observation of how a national scandal is given the Hollywood treatment in his tenth feature, May December. Loosely based on the story of May Kay Letourneau, it stars Julianne Moore – in her fifth collaboration with Haynes – as a predatory woman who seduced an adolescent boy two decades prior. The seemingly idyllic life she shares with her husband (Charles Melton) – the boy she preyed on – and their children are interrupted by the arrival of an actress (Natalie Portman) who is researching for a role in a film being made about the scandal. The cast is rounded out by D.W. Moffett, Piper Curda, Elizabeth Yu, Gabriel Chung, and Cory Michael Smith. Newcomer Samy Burch penned the script with a story by him and Alex Mechanik.
It had its world premiere to outstanding acclaim at the Cannes Film Festival, and is set to open the 61st New York Film Festival on Friday, September 29. Christopher Blauvelt serves as the cinematographer, taking over from Haynes' usual collaborator Ed Lachman. Portman herself produces alongside Christine Vachon and Will Ferrell. It will open in theaters November 17 before streaming on Netflix December 1.
Watch the official trailer below.