GIVING BIRTH TO A BUTTERFLY Trailer: A Road Trip Gets Surreal In Modern Lynchian Tale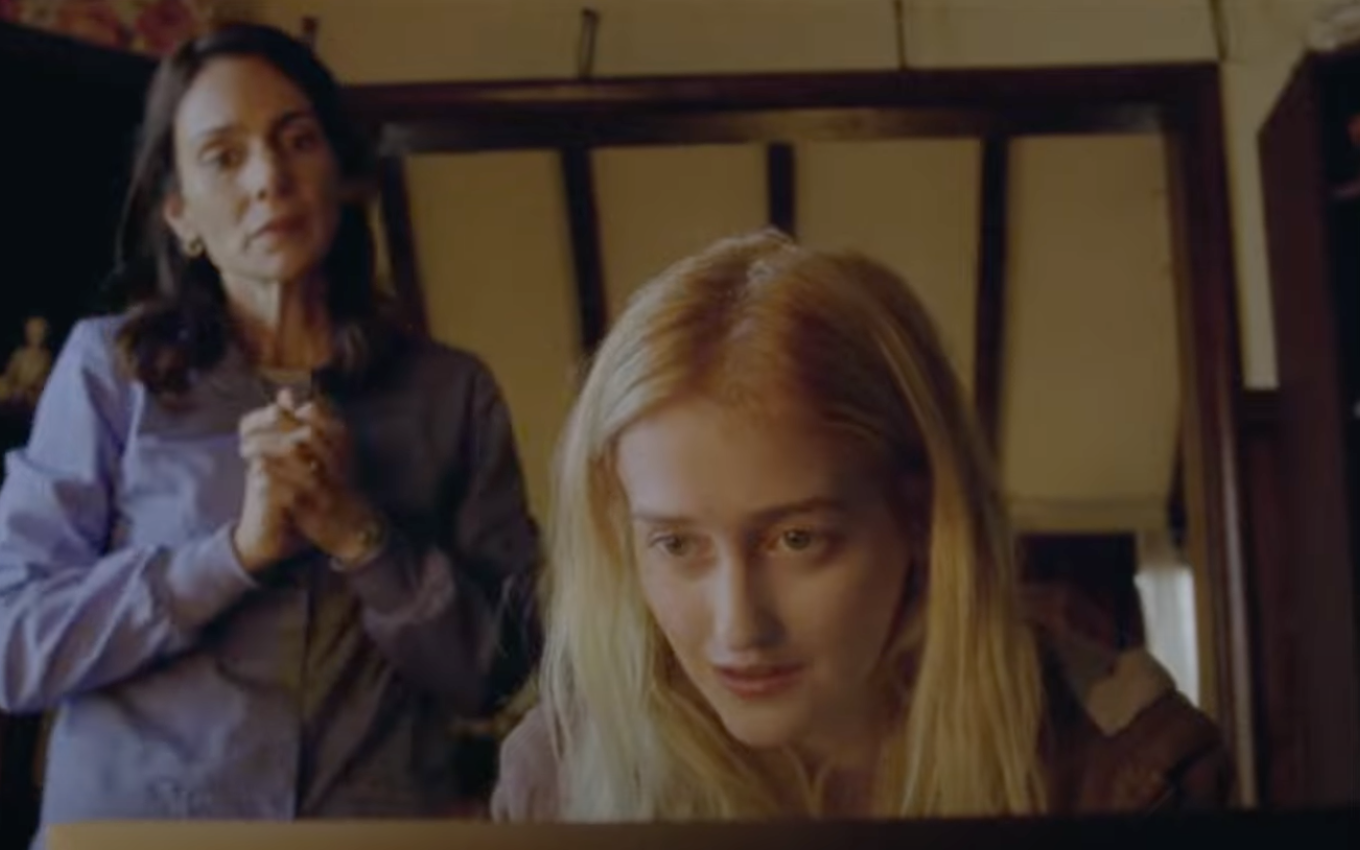 Theodore Schaefer's debut feature Giving Birth to a Butterfly is a dreamlike road trip mystery that borders on David Lynch and Charlie Kaufman. It premiered at the 2021 Fantasia International Film Festival, and is finally getting both a theatrical release and a Fandor premiere in May. Co-written by Patrick Lawler and shot on 16mm, the film follows a suburban mom whose identity is stolen and goes on a road trip with her son's pregnant girlfriend to get it back where they enter a surreal territory. It stars Annie Parisse, Gus Birney, Paul Sparks, Owen Campbell, Constance Shulman, Rachel Resheff, and Judith Roberts.
"Tapping into a nervous dream logic that still resembles the mad world we exist in, Giving Birth to a Butterfly is one of the most cine-literate American debuts I've seen in a while," said Aaron Hillis, Director of Programming for Cinedigm. "Ted Schaefer is clearly a movie nut who understands both the mechanics and pleasures of genre storytelling."
Here's an official synopsis:
After her identity is stolen, a suburban mom (Annie Parisse, FRIENDS FROM COLLEGE) and her son's pregnant girlfriend (Gus Birney, SHINING VALE) begin to bond and transform during a surreal, visually immersive road-trip journey to track down the perpetrators. Dynamically shot on 16mm film, this endearing and hauntingly strange cult classic in the making is also an empowering meditation on family, identity, and the underbelly of American life.
Giving Birth to a Butterfly opens in U.S. theaters on May 1 and arrives on Fandor on May 16. The director will be in attendance for all screenings below, with more dates to come.
May 1, 2, 3 & 5 — Brooklyn, NY (Spectacle Theater)
May 4, 6 & 7 — New York, NY (Roxy Cinema New York)
May 9, 10 & 11 — North Hollywood, CA (Laemmle NoHo 7)
Watch the trailer below.