FALCON LAKE Trailer: Charlotte Le Bon's Directorial Debut is a Chilling Tale of Young Love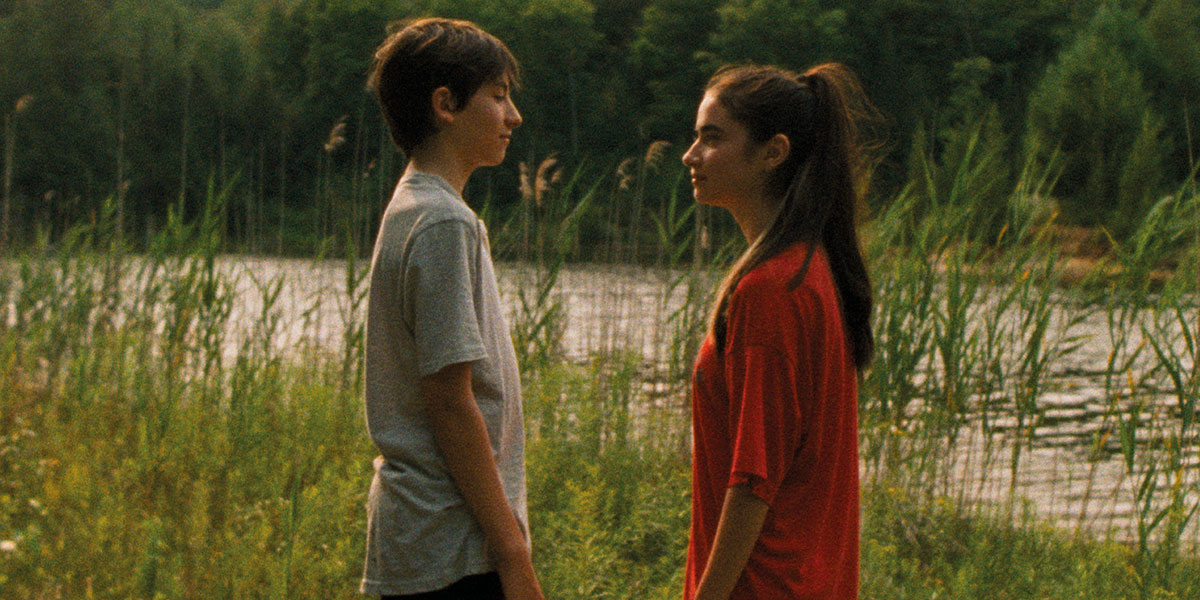 Actress Charlotte Le Bon made her feature directorial debut with Falcon Lake, which premiered at the Cannes Film Festival last year in the Directors' Fortnight section. Shot on film in 4:3 ratio, it is based on Bastien Vivès' novel "Une Soeur" and centers on a shy teenage boy on vacation with his family at a Quebec lake that is said to be haunted by a ghost legend. He soon forms a bond with an older girl and seeks to overcome his worst fears to win a place in her heart. Yellow Veil Pictures has set it for a U.S. release this June.
Here's an official synopsis:
Bastien (Joseph Engel) is 14, that awkward age when hormones pre-empt bodily development. He, his little brother Titi (Thomas Laperrière), and his mom Violette (Monia Chokri) travel to a lakeside cottage in rural Quebec to spend time with Violette's BFF Louise (Karine Gonthier-Hyndman) and her 16-year-old daughter Chloé (Sara Montpetit). Bastien is beguiled by Chloé's moodiness and relative worldliness. Though their difference in age feels immense, Chloé is charmed by Bastien and invites him along to parties. She also enjoys terrorizing him with tales of the child who mysteriously died in the very part of Falcon Lake where she insists Bastien go swimming. It is rumored that the child's ghost still haunts these waters.
Watch the U.S. trailer below. In theaters June 2 and on digital June 13.