CRIMES OF THE FUTURE Teaser: David Cronenberg Returns with Cannes-Bound Body Horror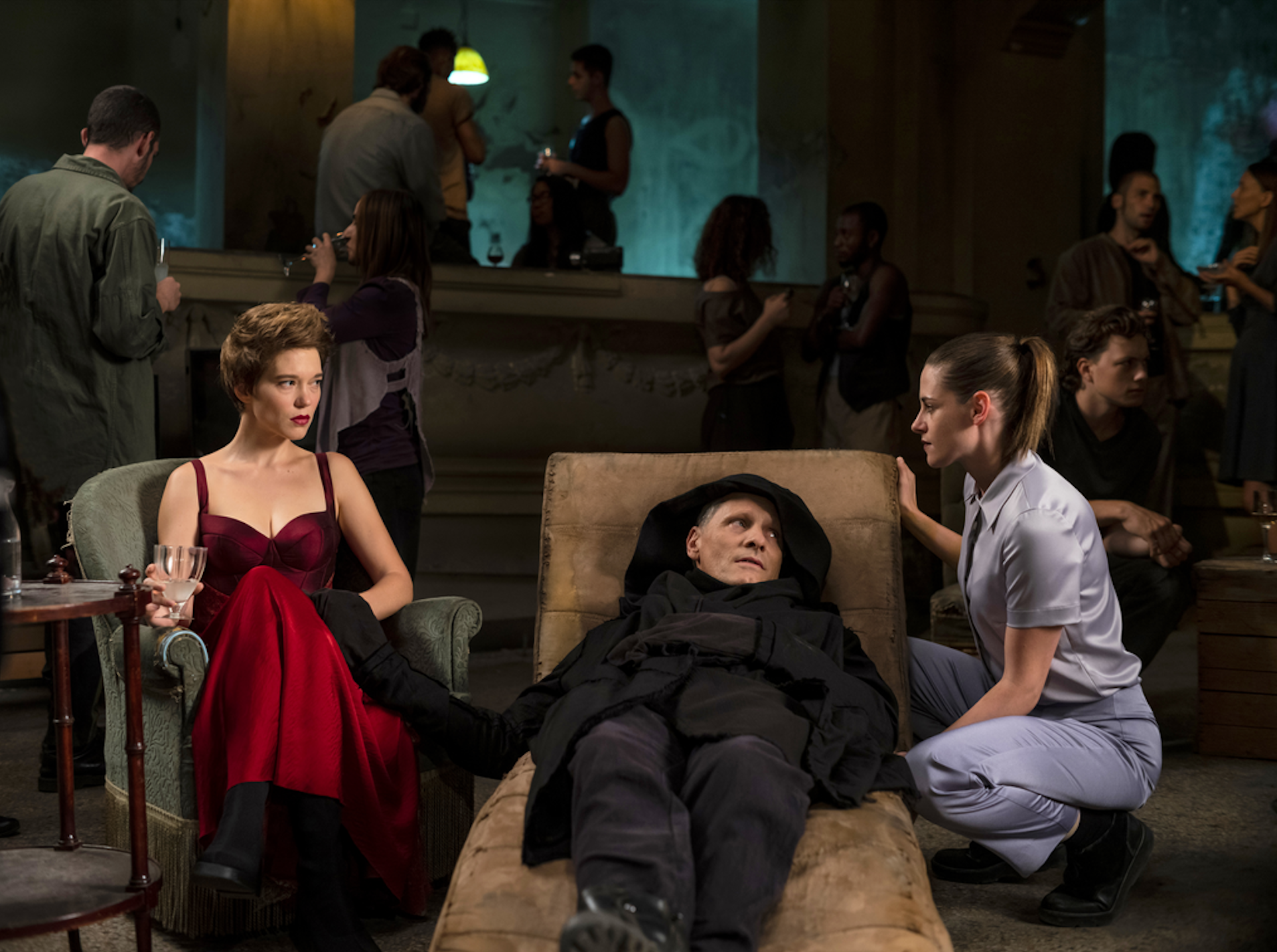 With the Cannes 2022 lineup announced earlier today, David Cronenberg's long-anticipated Crimes of the Future is one of the most exciting films to premiere this year. In his first film since 2014's Maps to the Stars, Cronenberg seems to be returning to his body horror roots. After all, Cronenberg put himself on the map with films such as The Brood, Videodrome, Scanners, The Fly, Dead Ringers, Naked Lunch, and his more controversial Crash (not the Oscar winner about racism). It also marks his fourth collaboration with leading man Viggo Mortensen, following A History of Violence, Eastern Promises, and A Dangerous Method. On the same day as its Cannes premiere announcement, Neon has courteously released a teaser for the film set for a June release.
Here is the official synopsis:
As the human species adapts to a synthetic environment, the body undergoes new transformations and mutations. With his partner Caprice (Léa Seydoux), Saul Tenser (Viggo Mortensen), celebrity performance artist, publicly showcases the metamorphosis of his organs in avant-garde performances. Timlin (Kristen Stewart), an investigator from the National Organ Registry, obsessively tracks their movements, which is when a mysterious group is revealed… Their mission — to use Saul's notoriety to shed light on the next phase of human evolution.
The cast also includes Scott Speedman (Underworld), Lihi Kornowski (Losing Alice), Don McKellar (Exotica), Tanaya Beatty (Yellowstone), and Welket Bungué (Berlin Alexanderplatz). Cronenberg also reunites with his longtime composer Howard Shore and production designer Carol Spier.
Take a look at the teaser trailer and poster below: