BUTCHER'S CROSSING Trailer: Nicolas Cage Is A Deranged Buffalo Hunter In Gabe Polsky's Western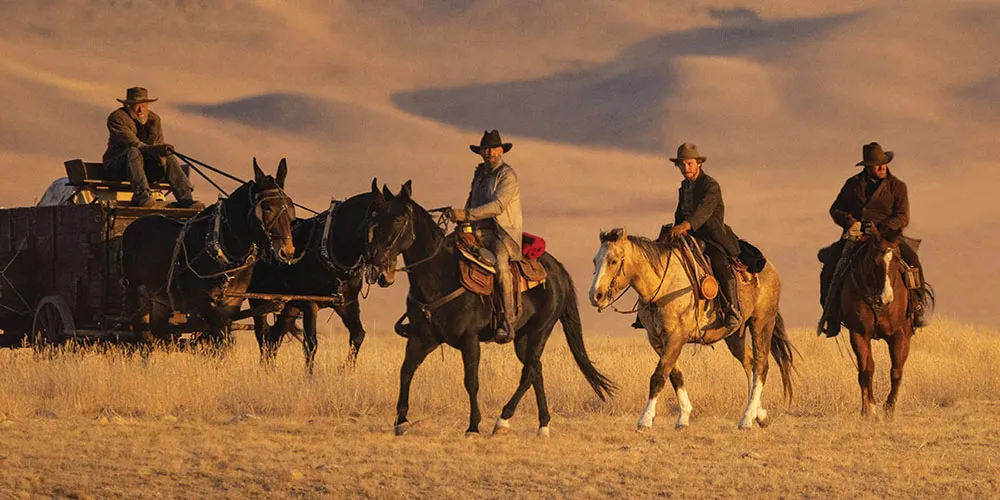 Prepare yourselves for the next Nic Cage extravaganza. The Oscar winner stars in his sixth film of the year that no doubt has blood and carnage. Butcher's Crossing is directed by Gabe Polsky who adapts John Williams' 1960 novel for the screen with Liam Satre-Meloy. Cage portrays Miller, a veteran buffalo hunter in the 1870s wilderness who is joined by a Harvard dropout (Fred Hechinger) on his grueling hunt where the forces of nature test both of them greatly. The film also stars Xander Berkeley, Rachel Keller, Jeremy Bobb, and Paul Raci. It had its world premiere at the 2022 Toronto International Film Festival. Saban Films has released the official trailer ahead of its release next month.
Here's the official synopsis:
Based on the seminal novel by John Edward Williams, Gabe Polsky's epic frontier adventure, Butcher's Crossing, is a riveting commentary on human nature, ambition, masculinity, and man's relationship to his natural environment. Academy Award™ winner Nicolas Cage (1996, Best Actor, Leaving Las Vegas) stars in a gritty story about buffalo hunters in the Old West. Will Andrews has left Harvard to find adventure. He teams up with Miller, a mysterious frontiersman offering an unprecedented number of buffalo pelts in a secluded valley. Their crew must survive an arduous journey where the harsh elements will test everyone's resolve, leaving their sanity on a knife's edge.
Butcher's Crossing opens in theaters October 20. Watch the official trailer below.