BONES AND ALL Trailer: Timothée Chalamet & Taylor Russell Are Cannibals In Love in Luca Guadagnino's Latest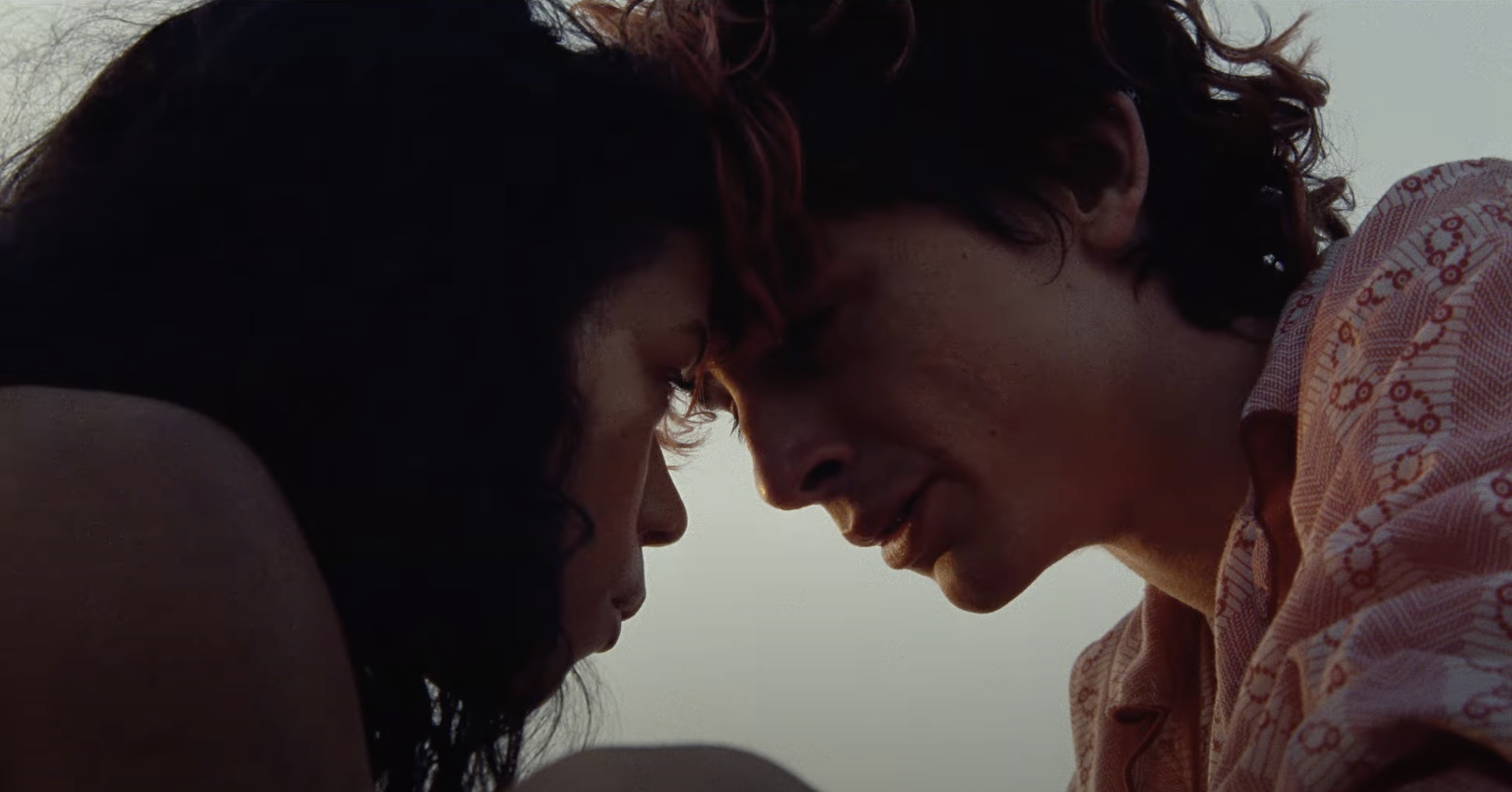 One of the most talked-about, chilling films of the fall season has been Bones and All, Luca Guadagnino's adaptation of Camille DeAngelis' novel of the same name. His first narrative since 2018's Suspiria, Guadagnino dips his toes again in the horror genre but also incorporates his sense of sensual romance. For this, he enlists his Call Me By Your Name star Timothée Chalamet and Waves breakout Taylor Russell as two young outcasts in Regan-era America who both share the same taste for human flesh. David Kajganich, who also wrote A Bigger Splash and Suspiria, reteams again with Guadagnino to pen the twisted love story. Guadagnino and Russell each took home awards from Venice for Best Director and Best Young Actor, respectively. It will screen at the 60th New York Film Festival. MGM and United Artists will roll it out in theaters November 23.
The film follows teenager Maren (Russell) who after an incident at a classmate's house party ends up on the run and crosses paths with Chalamet's fellow "eater" Lee. The pair fall in love and hit the road as they encounter fellow cannibals, who include Oscar winner Mark Rylance and Michael Stuhlbarg (who also starred in Call My By Your Name). The rest of the cast includes André Holland, Chloë Sevigny, Jessica Harper, Francesca Scorsese, We're All Going To The World's Fair breakout Anna Cobb, and filmmaker David Gordon Green.
Watch the trailer below for Bones and All.