A THOUSAND AND ONE Trailer: A.V. Rockwell's Sundance Winner is a Soaring Mother-Son Drama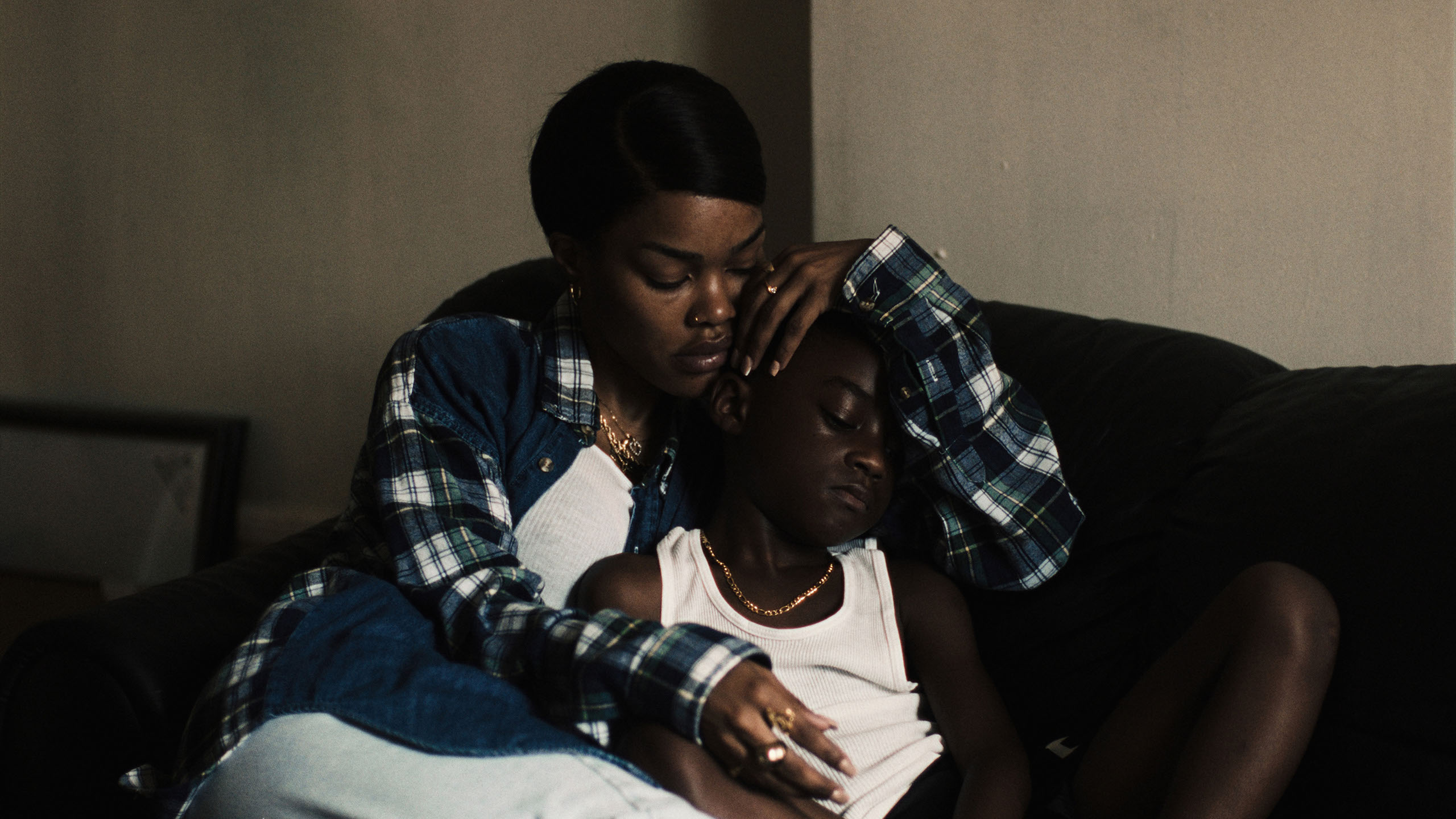 When first-time filmmaker A.V. Rockwell's drama A Thousand and One won the Sundance U.S. Dramatic Grand Jury Prize last month, juror Jeremy O. Harris called it "a stirringly emotional and real film… [It] will be remembered. It hits not only bc of how stunning its images were but how genuinely otherworldly its writing is."
Focus Features has now released a trailer for the emotional drama which spans years in the life of young boy Terry (Aaron Kingsley Adetola) and his mother (Teyana Taylor) who kidnaps him from foster care after her stint at Rikers Island. The life they built together is at risk of crumbling as he discovers a long-buried secret that has defined their lives threatens their bond. A Thousand and One explores a rapidly changing New York across two decades, from various city leaderships to black communities facing gentrification.
Lena Waithe serves as a producer, and Rockwell and Oren Moverman serve as executive producers. The film also stars Will Catlett, Josiah Cross, and Aven Courtney.
Here's an official synopsis:
A THOUSAND AND ONE follows unapologetic and free-spirited Inez (Teyana Taylor), who kidnaps her six-year-old son Terry from the foster care system. Holding onto their secret and each other, mother and son set out to reclaim their sense of home, identity, and stability, in a rapidly changing New York City.
Watch the trailer below. Opening in theaters nationwide March 31.