Times Change Inside BAMCinematek's 1980s Time Capsule
(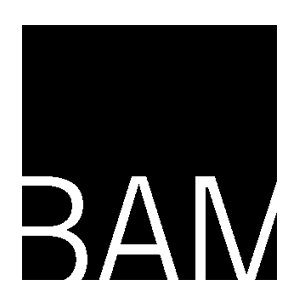 BamCinematek has really been bringing some amazing retrospectives to Brooklyn of late. From their John Carpener retrospective to their look at cinematic memory with "The Vertigo Effect" those of us who don't live on the east coast are getting mighty jealous of those who do. Hammer to Nail has been fortunate enough to have the wise and insightful Evan Louison provided amazing coverage of these events and his entry for the BAMCinematek's "Indie 80s" series is a must-read. The program runs July 17-August 27.)
The corridor in time that passes between the fall of the American vanguard independent cinema movement of AIP, Cassavetes, and the BBS canon to the Lucasfilm / Spielberg death knell, and the advent of the New Indie and Hollywoods' unholy union of the 1990s, is one that revolves around a right to resistance. In the era of Indiana Jones, Rocky, and The Brat Pack , performances so enduring as Michael Rooker's Henry, Zoe Lund's Thana, and Dennis Hopper's Frank Booth, lead us to the inevitable conclusion that there was throughout the 1980s (the Age of Iron), in the midst of the promethean birth of the modern tentpole (ancient prototypes we still can't shake), an undertow existing within the faithful culture of filmmakers and audiences. Quite simply, a call to insurrect on the most base levels.
BamCinematek's 60 film + series Indie 80s speaks to this current, an opaque and dissipated movement in cinema, and brings us the reminder that New York's landscape, once decayed by dereliction, still decaying by the proxy of progress, was at the forefront of so many of these pictures, which like it or not, paved the road ahead for the 90s – boom – Oughts – bust cycle of the definition of independent. (Take pains to remember that at all times now, the word is meant to invoke a spirit — not a budget.) As most of BAM's series go, this one is chockfull, w/the usual standards of Stranger than Paradise, sex, lies, and videotape, Blood Simple, Evil Dead, and Blue Velvet crosscut w/the dark horse front of Jon Jost's Bell Diamond, Jesse Maple's Will, Victor Nunez' A Flash of Green, and Danny Lyon's Willie. The series sees both sides of the axis, in a time when it would appear that the creative dynamo was spinning at full throttle, when Nightmare on Elm Street and Matewan could exist at opposite polar stations, but remain integral to the same expedition into uncharted territory. As defined, a time capsule is a container holding historical records or objects representative of current culture that is deposited (as in a cornerstone) for preservation until discovery by some future age. In those terms, the majority of the relics unearthed herein are ripe for rediscovery.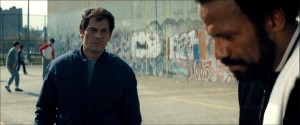 The Cat and Mouse, edge of your seat, vengeance riddled tradition of the vigilante thriller, from the 70's Taxi Driver and Death Wish to the lesser known 80s Rolling Thunder, The Gladiator, and Rolling Vengeance (the latter two both somewhat bizarrely fixated on men in megalodon vehicles as some kind of symbolic evil), is as tried and true an American tradition as the very injustices responsible for breeding its heroes' rage. While some of these pictures seem hokey and absurd in hindsight, one must consider the desperation in the air of the metropolis at that time. A year after William Lustig's Vigilante, the real prize out of all the above, on display as a sort of figurehead to the New York is Fallen narrative so prevalent in that day and age and pervasive throughout the program, Bernie Goetz described shooting four kids from the Bronx on the IRT with an unlicensed .38 and crawling through the subway to escape the cops as, "in a situation like this, your mind, you're in a combat situation. Your mind is functioning. You're not thinking in a normal way. Your memory isn't even working normally. You are so hyped up. Your vision actually changes. Your field of view changes. Your capabilities change. What you are capable of changes…"
Goetz served 8 months, acquitted of all charges of violence, and like Travis Bickle, was heralded as an urban warrior by the tabloids, despite the fact that he was simply an angry white man who paralyzed one of his black victims because they asked him for $5. That is the culture of the time. Vigilante, compositionally Lustig's masterwork, following his explosive 1980 slasher Maniac (whose writer/star Joe Spinell turns up here as a greasy gang lawyer set to disenfranchise Robert Forster's recently victimized machinist), and surpassing it in terms of craft, is a well-oiled machine of teeth-grinding and blistering, seething contempt for the predators of the inner-city. Forster's quiet working class performance slowly builds into a catatonic fury, joining ranks with his three blue-collar buddies, led by Fred Williamson, in cleaning up the neighborhood. Coupled with frames by the great James Lemmo and a propulsive score by Jay Chattaway, the picture is as relentless and hardened as any of the above heroes, and gives cause to consider the vast expanse created between the absence of governance and the need to maintain our humanity, and the struggle spurned by said divide. As Lustig himself would put it years later, "I tried…to make it the kind of film that would be a catharsis… to get the audience's blood boiling…"
Charles Burnett's My Brother's Wedding, his second effort following the gangbusters vision of Killer of Sheep (1978), languished in cinematic hell for over 20 years before getting its rightful due, and the cultural results of that injustice have been pondered at length across the cinerati, with gasbag firebrand Armond White famously quoted as calling the picture's lack of recognition at the time of its release, "…a catastrophic blow to the development of American popular culture… the 'suppression' of My Brother's Wedding damaged the cultural awareness of American artists who learn from other contemporary achievements."
Following a depressed son of South Central throughout the process of his older, successful lawyer brother's marriage into a Black family of means, all the while juggling his loyalty to an until recently incarcerated friend and his own family, the picture's edit and framing alone speak to a delicate precision seeming to adorn all the proceedings, which in the face of as naturalist and plaintive a narrative as any struggling, working class family portrait can be, conjures an elegiac compassion for the trapped, the squandered feeling of yearnings born out of poverty and race's imposed limitations. The results, finally completed by Burnett for a 2007 revival by Milestone, are captivating in a way that indeed draws the question of exactly what Black Independent Film would look like if Burnett's work was ever championed and afforded the same pedestal as Lee's and Singleton's were to be towards the close of the decade, and into the next one. The answer: unrecognizable.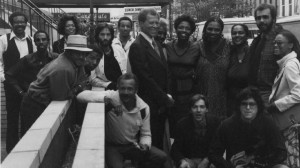 If, as Greg Tate said of writer/director Bill Gunn, the attempt to bury certain art and artistry begins while still alive, no greater example can be drawn than Gunn's visually revelatory Personal Problems, "a VHS by Ishmael Reed" as it's credited, really a Harlem set soap opera collaboration between Reed and Gunn, originally broken into two episodes, restored to a brisk 90 min cut in its current form (and for some reason, different than the version which screened as part of BAM's previous 2010 retrospective, The Groundbreaking Bill Gunn, with at least some scenes missing — specifically a cringe enducing sequence in which Reed himself sits astounded as a white partygoer extolls the virtues of the White Radical in the Black Liberation Movement.) Along with the illuminating, visceral Los Sures ( The Southside, 1984, Diego Echeverria, originally produced with support from the NEA, updated and revived by the brilliant folks at Union Docs in Williamsburg this past year), and the sadly comic Landlord Blues (1988, Jacob Burckhardt, w/score by Marc Ribot!), Gunn's work captures the emotional consequences of marriage, death, infidelity against a middle-class, still struggling (in this case Black) family background at the dawn of Reagan's apotheosis. The work is lithe, subdued, and immersive, placing the viewer directly in the room with the myriad of voices, chaotic, at times unintelligible. The narrative is all noise and pregnant pauses, and subversive looks abound in every exchange. Aesthetically encapsulating, as so many of these works seem at first glance, the verisimilitude is only as shocking as it is equal at times to the realization that this is a painted portrait, one meant to capture not only the look and feel of a chaotic New York as only experienced at home, amongst family, but also the themes and arguments that seem so continuous and identical to the same city thirty-five years later.
However this cyclical relevance and timelessness of struggle can be of both shock and intrigue in Personal Problems, when taken with Amos Poe's 1984 thrill ride Alphabet City, the flip side to the coin is how little has changed, despite appearances, despite the rubble cleared away and streets freshly cleaned. The truly disturbing amount of time in citizens' lives that would seem to revolve around combatting nefarious landlords' practices, a pastime still extant, provides a steady theme in nearly all the New York narratives, particularly as the city around Vincent Spano's Johnny crumbles, and the brash young Italian dealer in the eponymous hood, as perfect a pulp invention as they come, watches his world crash and burn all around him. Poe, whose doc Blank Generation isn't to be confused with Ulli Lommel's The Blank Generation, included in the series, once said "I like documentaries. I just don't necessarily know how to make one." He doesn't have to — nobody quite shoots a scene like Amos Poe, and his ability to move within a world so clearly illustrated, even bordering upon a cartoon at times, is as ceaseless as the substantially dense rolls of pink fog seeming to emanate from every crack and orifice in the concrete. (Alphabet City also refers to NYC as Spielburg, more than once, which should probably at this point just be New York's adopted moniker, and at very least that of Brooklyn North). For an exploitation picture at heart (featuring an incredible Michael Winslow and the great Zohra Lampert), it cuts straight to the audience's core with lines like Johnny's, standing on a ledge, watching the cops clear away his customers, in the wake of his massive drug house being raided, his fortune fading :
 Times change.
The whole city's closing in on me.
And it ain't that I can't hack it anymore.
I don't wanna hack it anymore.
Words whose proof of resonance hopefully needs no further explanation.
– Evan Louison