Short Film Contest Winner/Runner-Up: Summer '18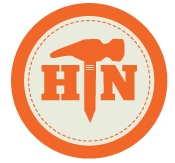 Another Hammer to Nail Short Film Contest has come to a close. I may have mentioned this before but, it bears repeating: without this contest, I'm not sure there would still be a Hammer to Nail.
This site is a labor of love and while I'm starting to branch out to some larger indie film reviews (strictly for site hits. I'll be as transparent as hell about that.) we are still dedicated to smaller, truly independent films. The kind of screwy, overlying "rub" about that is, the films we cover frequently get overlooked or mowed down by bigger independent films at festivals and as such, they are lesser known. Lesser known indie films almost always suffer from an extremely low budget which typically means by the time these films are finished, they have no money left to help promote their work. While occasionally a film festival will buy an ad from us or maybe a film has squirreled away some cash and can buy a banner (we have the best rates around, by the way), ad revenue is tough to come by and I'm just not willing to put ads that don't correspond to our mission on the site.
So, while the work we (and, mostly our Lead Critic Chris Reed) do here serves to get these smaller films some attention, we have a really difficult time selling advertising on the site. While I've installed a really cool widget on the front page of our site for filmmakers to pay to advertise films that are being crowdfunded, this shorts contest is the only real revenue generator here and, I'm thankful for it. Also, in an effort to offset costs here I also just started a Patreon page so, check that out and help if you can.
So, after all that grousing and groveling, I have to say the quarterly short film contest is a real source of pride and joy for me as Editor. I love looking for jurors who have something new out in the world and I love never knowing what will get submitted. Some contests have a bunch of entries of mediocre work while others have a lesser amount but every film has something special about it. This Summer 2018 Contest was the latter. Man, it was a doozy. Before getting to all of that, I want to give a shout out to our jurors who did a great job with some tough decisions.
Kelly Williams is a producer based out of Austin, Texas. His credits include Pit Stop, Hellion, Sorry to Bother You and Hannah Fidell's upcoming The Long Dumb Road which opens in NYC on Nov. 9th and Nov 16th in additional cities and VOD.
David Call is the winner of our Spring 2018 contest with his moving short film Cole. He can next be seen in Larry Fessenden's Depraved which will be out soon.
Liz Cardenas is a Dallas based actress, writer, director and producer who's credits include A Ghost Story, Never Goin' Back and the upcoming Jules of Light and Dark which just celebrated it's premiere at the New Orleans Film Festival. Never Goin' Back was in theaters over the summer and is now streaming on Amazon Prime before hitting DVD on October 30.
I also want to give a shoutout to the film festivals who offered fee waiver to our winner and runner up! Thanks to you all! They include…
IFFBoston, Maryland Film Festival, Nashville Film Festival, Oak Cliff Film Fest, St. Cloud Film Fest,  Julien Dubuque International Film Festival,  Oxford Film Fest, Indie Memphis, San Diego International Film Festival, Sun Valley Film Festival , Cleveland International Film Festival, Dallas Video Fest, Austin Film Festival , Denver Film Festival and the Bend Film Festival!
We're also excited to continue with a fee waiver for the Citizen Jane Film Festival for a winning female filmmaker!!
The winners of the Summer Shorts Contest also get a ONE YEAR SUBSCRIPTION TO FANDOR!!! Runners up will each receive a 6 month subscription!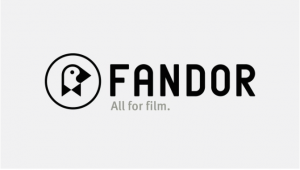 I'm also going to do something new here and, I'm not sure why I haven't done it before. I'm going to list the films that made it to the final round but didn't win the contest. With so many films out there in the world and these filmmakers doing great work, I feel like an "Honorable Mention" is the least we can do.
The Hammer to Nail Summer 2018 Short Film Contest Honorable Mentions are (in no order)…
Patrick directed by Kyle Taubken
Contours directed by Javian Le
The Attempt directed by Andy Landen
Good People directed by Gregory Kohn
These were all seriously solid efforts and we will be letting readers know where they can see these films as they make their way around the festival circuit.
And now, the winners…
Runner-Up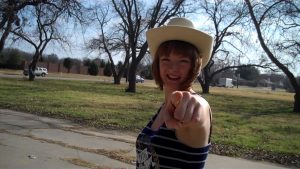 Ready for Love
(Directed by Dylan Pasture and Lauren McCune ; 14 mins, 53 seconds)
Dylan Pasture and Lauren McCune's Ready for Love is a sneaky little short film. In it we meet 24 year old, vibrant Amber (played by McCune) via a video submission to the television show The Bachelor. While perhaps a little lost in life she has big plans aside from using up 15 minutes of fame on The Bachelor. From there the film comes together in a series of subsequent video submissions to The Bachelor over the years and through them, we learn how Amber is coming along with those hopes and dreams and, well, like most people…there's good and bad.
Ready for Love starts off as a kind of mockumentary and it's easy to laugh at Amber with her plans and platitudes. I love the way the film also starts off with what seems to be old-school VHS and each new video shows tech advances for over the counter video cameras as well as cool hairstyles of the time. But while Ready for Love is kind of funny, at a certain point, it really stabs you in the heart and makes you think both about your own life and that of the fictional Amber. It's no small feat to make a fully formed fictional character come to life in under 15 minutes but Pasture and McCune more than pull it off.
Dylan kept his speech short and sweet by saying, "we wanted to take a character who would be the butt of a joke in another movie and make her a hero." He also asked that we give a shoutout to his editor Phil Chernyak, who "not only gave shape to Amber's life, but managed to successfully edit the film 'in character'." You can catch Ready for Love Monday November 12, the closing night of the Nitehawk Shorts Fest in NYC.
Winner
Tourist
(Written and Directed by Paavo Hanninen ; 12 minutes, 57 seconds)
Paavo Hanninen's The Tourist is another sneaky little short film that packs an unexpected emotional punch of a different sort. In the film we meet Martha, a woman (Jamie Neumann from The Deuce and AMC's upcoming NOS4a2) who is in New Orleans for a getaway. What better place to maybe pretend like you're someone else in order to add a little excitement to your life and get away from the stark realities of real life back home? So, Martha nabs a nametag for a typical, random work convention in a party town and unexpectedly meets someone who knows, or thinks he knows, the woman behind the name tag. Am I being vague? Yep. No spoilers alerts from me my friends.
Tourist goes deeply personal in such simple and deft ways, you never see it coming. This is all pulled off by outstanding performances by Neumann and Craig Leydecker who are beyond nuanced and much like Ready for Love, it's incredibly difficult to build a character and a world so well in just 13 minutes. Hanninen's decision to shoot some really tight close shots also adds to the dramatic effect and his use of color is top notch.
I'm gonna pass the mic to filmmaker Paavo Hanninen who's currently in Austin for the Austin Film Festival, one of many certain stops on the festival circuit. Take it away, Paavo…
I have spent a lot of time working for money filming things in and around the tourism and conference industry in New Orleans and I have felt that for something that is so key to the economic life of the city, this aspect of life here has not been taken seriously artistically. This film came out of a desire to try to look in on what's happening inside all these anonymous people who churn in and out of these temporary spaces. What does an authentic emotional experience look like in a totally inauthentic space? From there it spiraled outward into ideas about authenticity and performance and meaning and connection and all that stuff. I have to give so much credit to Craig Leydecker and Jamie Neumann. Once I started working with them, I saw layers to this story that I didn't even know were in there. Great actors reveal things. And also I wanna give special praise to my producer Lauren Cargo who always came through and kept me honest from first step to last. And finally, to our DP, Justin Zweifach. We were committed to shooting film from day one and Justin threw himself into the project heart and soul, working to maximize our resources as much as possible to make something that felt tangible and real.
So, that's a wrap on the 2018 Summer Shorts Contest! I'm doing a fairly quick turnaround for the fall contest, trying to coincide better with the time frames Sundance and SXSW set their slates so, keep checking back!
– Don R. Lewis (@ThatDonLewis)