It's Time for Indie Memphis 2015!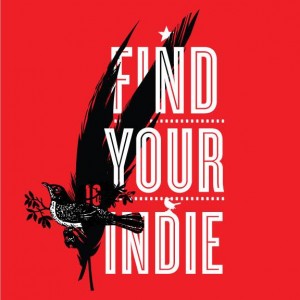 The 18th Indie Memphis Film Festival starts today and I can't wait to get there tomorrow to check out the event as a whole. The last time I was there was in 2013 as a film I produced (Holy Ghost People) was graciously selected to play the fest. While this go around I'll be a juror for the "Hometowners" section of the fest, I truly love the south and had such a great experience last time I was at Indie Memphis, attending again was a no-brainer. Plus, this is a pretty big year for Indie Memphis and it will be cool to see how recent changes may affect the fest.
For those not invested in the festival world, longtime festival director Erik Jambor resigned last spring which sent shockwaves through our small film festival world. Jambor is a beloved guy and one of the nicest people you can ever meet so his departure was kind of surprising. However like any great program director, Jambor assembled a team around him that was beyond solid and most of that team has stayed on. The festival was also fortunate enough to have Ryan Watt waiting in the wings to take over as Head Programmer and from the looks of this years schedule, Indie Memphis hasn't missed a beat. Here are some films I'm looking forward to as well as ones I've seen which are definite suggestions if you're in attendance.
While the festival does start today, it's a bit of a soft open with minimal programming. This is good as Indie Memphis, like most great festivals, is a marathon not a sprint. I will give a huge, huge thumbs up to tonight's 9:00 screening of Tangerine the nano-budget Sundance hit that, as you've probably heard ad nauseum, was shot on iPhones. Still, seeming novelty aside, Tangerine is a fun thrill-ride and an ideal way to kick off the fest.
Wednesday and Thursday at Indie Memphis are also fairly mellow but I would recommend the Wednesday panel "Indie Talks: The Art & Craft of Documentary Filmmaking" featuring notables Robert Gordon, Emmanuel Amido and Ben Powell and Dave Schachter talking all things doc. My Thursday rec is the "Hometowner Shorts Docs" because the south is a fascinating place and short docs get no love.
Friday is when things really heat up at Indie Memphis and where the festival becomes a bit like trying to create your college schedule. "If I see this here, I'll miss this. But this is playing tomorrow so I can see it then. But wait, then I'll miss THAT and I can't miss that." It's a real world issue, folks. That being said, my picks would have to be the 25th Anniversary showing of Metropolitan not just because it's a fantastic, seminal movie but also because the festival has brought out Whit Stillman (!) to present the film. I mean, come on! Other great picks that night are Some Beasts, Uncle Kent 2 and Raiders! Which is the documentary about those kids who recreated Raiders of the Lost Ark shot for shot using whatever they could find or make around the house. Later than night Brian DePalma's fabulous Phantom of the Paradise has a late night screening which will also be a hoot.
Saturday features a 10:30 am panel with guest of honor Whit Stillman on the art of screenwriting and also an earlyish screening of the fantastically depressing Stinking Heaven which may or may not be enhanced by watching it with a hangover. The 6:00-7:00pm timeslot at the fest is a brutal Sophies Choice of possibilities including Todd Haynes' Oscar buzzy Carol (with the films production designer Judy Becker on hand), Onur Tukel's dark Applesauce, Rick Alverson's excellent Entertainment and the super-hyped no-budget dramatic film Krisha. Good luck picking just one before you head over to the awards show at 9:30.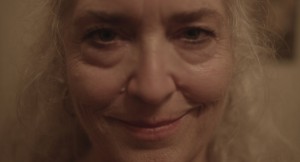 Sunday winds the fest down nicely with a few encores as well as Sweaty Betty which is getting some buzz as Straight Outta Compton producer Bill Straus has helped get the film a theatrical release before it hits VOD platforms in December. Then at 3:00 I'll be moderating a panel in DIY filmmaking with Kentucker Audley (who amongst many other things stars in Charles Poekel's Christmas, Again later that night) and Chris Strompolis, the now grown man who was one of the kids who remade Raiders of the Lost Ark. I'm excited for the panel and hope folks stop by.
Sunday night rounds out with the much-acclaimed Funny Bunny (starring the aforementioned Audley as well as my pal Joslyn Jensen), Charlie Kaufman's spectacular looking Anomalisa as well as The Look of Silence, Joshua Oppenheimer's follow-up to his incredible The Act of Killing. All of these are top notch films and again, betcha can't pick just one.
The fest runs through Tuesday, November 10 but I'm out of there Sunday, sadly. Aside from the fest itself I love visiting local eateries "Gus's Fried Chicken, "The Rendezvous" and "Tops" BBQ as well as tasting beers from High Cotton Brewing. Indie Memphis is a great fest that does so, so much to keep the community of independent film going. Be sure to check back here over the weekend and into next week for festival highlights and reviews.
– Don R. Lewis (@ThatDonLewis)