HEY EVERYBODY! IT'S THE 4TH ANNUAL OAK CLIFF FILM FESTIVAL!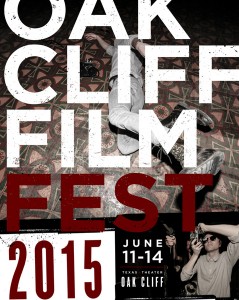 In 2010 my pals Adam Donaghey and Barak Epstein (along with Eric Steele and and Jason Reimer) took over the lease for the Texas Theater in Oak Cliff, TX. While the theater had been in operation since 1931 it gained national notoriety in 1963 when JFK assassin Lee Harvey Oswald was captured inside the theater. The seat he slouched in, trying to hide, is still marked and remembered today. While there's been countless cinematic memories created by thousands of films screened there over the years I've always wanted to go visit the theater and take part in the Oak Cliff Film Festival. This year, I get my chance.
On June 10 I'll be flying to Dallas Texas and taking the short ride over to Oak Cliff for the 4th Annual Oak Cliff Film Festival and I couldn't be more excited. I love Texas, I love Film Festivals and there's more than a few films I'm really excited for on the program. I'll list the entire lineup below but here are my picks from great things I've heard, events too good to be missed and to weird to be explained very well.
One great thing about festivals that start up in the later spring, summer and fall is they can really cherry pick hot titles that may have premiered and earned buzz at other fests. One such film I'm really exited for is Sean Baker's Sundance hit Tangerine. I'm sure you heard all about it as it was filmed on an iPhone but all that stuff aside, it looks like an amazing piece of cinema and I'm looking forward to seeing it in Oak Cliff.
Speaking of Sundance hits, I've been dying to see Entertainment, Rick Alverson's follow-up to the epically dyspeptic 2012 film The Comedy. His latest stars the brilliant Neil Hamburger (alter ego of Gregg Turkington) and as if showing the film weren't awesome enough, Hamburger will be doing his "stand up" right after the screening. Should be amazing and incredibly uncomfortable.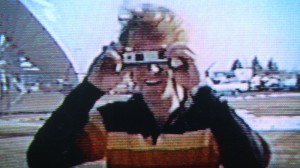 As a veteran of the film festival world I'm excited to see films created by or featuring longtime friends of mine who I've met at festivals past. I've also yet to see these folks' films so I'm doubly excited. For instance, one of my oldest friends Kelly Williams produced a documentary called The Beaver Trilogy IV which I've been dying to see since I heard he was producing it. See, Kelly and I were volunteers at the Sundance film festival in 2001 when the original The Beaver Trilogy made it's premiere and we saw it together. It was weird and wonderful and then no one ever really said a word about it again. It almost felt like a dream screening that never happened. Much like the time filmmaker Matthew Bright said in his opening remarks for Tiptoes that he hoped that films executive producers got hit by a bus and killed. Ironically, Bright was never heard from again after that. Hmm. But that's another story. Anyway, The Beaver Trilogy IV looks amazing as does Kris Swanberg's Unexpected and Funny Bunny featuring my buddy Joslyn Jensen.
There's also a nice showing of fine festy films we've already talked about here at Hammer to Nail. Those include Todd Rohal's amazing Uncle Kent 2, Nathan Silver's Stinking Heaven, Charles Poekel's Christmas Again and Zachary Treitz's Civil War dramedy Men Go to Battle.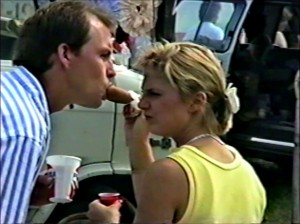 As with any fest worth its salt there's also an outstanding slate of short films including our fall short film contest runner-up Stop by Reinaldo Marcus Greene and our most recent spring contest runner-up Collinsville Trade Day, 1988 by Charles Keener and Jason LaRay Keener.
As promised, here's the complete lineup below. Stay tuned to the site for updates as the festival rolls on!
The Oak Cliff Film Festival (OCFF) has announced the complete list of screenings for the 4th annual event on June 11-14. The festival takes place at the historic Texas Theatre, Kessler Theater, Bishop Arts Theater and other venues in north Oak Cliff. The theme for this year's festival takes its inspiration from the No-Wave movement of the late 70's that took root in New York City before spreading throughout the world. The do-it-yourself mentality embodied by artists of that generation parallels contemporary film making by rejecting tradition and challenging the accepted rules for storytelling.
See the full schedule of screenings and events at oakclifffilmfestival.com. Tickets can be purchased via official ticketing sponsor, Prekindle. VIP badges provide access to all screenings, events and happy hours.
OPENING NIGHT
Tangerine (88 mins) 8:00 p.m. June 11 at The Texas Theatre
Dir. Sean Baker
R.I.Y.L Paris Is Burning, Tarnation, Spring Breakers
It's Christmas Eve in Tinseltown and SinDee (Kitana KiKi Rodriguez) is back on the block. Upon hearing that her pimp boyfriend hasn't been faithful during the 28 days she was locked up, the working girl and her best friend, Alexandra (Mya Taylor), embark on a mission to get to the bottom of the scandalous rumor. Their riproaring odyssey leads them through various subcultures of Los Angeles, including an Armenian family dealing with their own repercussions of infidelity. Sean Baker's shotonaniPhone widescreen cinematography captures the city in a way not otherwise possible with traditional means. Not since Jenny Livingston's legendary Paris is Burning has there been a film that accomplishes the fierceness and honesty of Tangerine.
CLOSING NIGHT
Men Go To Battle (98 mins) 7:45 p.m.  June 14 at  The Texas Theatre
Dir. Zachary Treitz, Writ. Kate Lyn Sheil and Zachary Treitz
R.I.Y.L Matewan, Meek's Cutoff
Kentucky, 1861. Amidst the American Civil War, brothers Francis and Henry Mellon depend on each other to keep their unkempt farm afloat as winter encroaches and the war rages on seemingly far beyond the borders of their family's land. Isolated, the relationship between the two is increasingly strained. After Francis takes a casual fight too far, Henry ventures off in the night leaving each of them to struggle through the wartime on their own. Men Go To Battle unspools as a delicate narrative aided in no small part by the naturalism and humor delivered by the two lead actors (Tim Morton, David Maloney) focused performance.
SPOTLIGHT FEATURES:
Station to Station (70 mins) 7:00 p.m.  June 12 The Texas Theatre
Dir. Doug Aitken
R.I.Y.L Dave Chappelle's Block Party, Festival Express, Art21
Artist and curator Doug Aitken's document of a bicoastal train ride/art happening from the Atlantic to the Pacific. During the 24 Days and 4000 miles of travel, Aikten presents 61 short films featuring luminaries such as Beck, Thurston Moore, Patti Smith, Cat Power, Kenneth Anger, and Jackson Browne that fully conceptualize idea of movement from place to place.
Entertainment (105 mins) 9:15 p.m.  June 12 The Texas Theatre
Dir. Rick Alverson, Actor/Persona Gregg Turkington/Neil Hamburger in Attendance R.I.Y.L Being John Malkovich, Tim And Eric's Billion Dollar Movie, The Comedy
En route to meet his estranged daughter and attempting to revive his dwindling career, broken, aging comedian, Neil Hamburger, plays a string of deadend shows in the Mojave desert. After the screening, Neil Hamburger will take the stage and destroy your personal definition of the word "comedy".
Body (75 mins) 9:30 p.m.  June 12 at Bishop Arts Theatre Center
Dir. Dan Berk and Robert Olsen
R.I.Y.L Hitchcock's Rope, Roman Polanski, Larry Fessenden
In this twisted thriller, a trio of college friends (played by Helen Rogers, Alexandra Turshen, and Lauren Molina) home for the holidays find themselves trapped in a Hitchcockian nightmare when they accidentally kill a groundskeeper (Indie filmmaking staple Larry Fessenden) while trespassing in what they were led to believe was a friend's family home. With the body lying cold on the ground, the girls begin to concoct an elaborate lie to justify the homicide. But as tensions mount, the question of morality threatens to unravel not only their story, but their very lives.
Catch Me Daddy (107 mins) 12:30 p.m. June 13 at  The Texas Theatre
Dir. Daniel Wolfe
R.I.Y.L Andrea Arnold, The Searchers, Claire Denis, Patti Smith
Laila, a girl on the run from her family is hiding out in the cinematic badlands of West Yorkshire with her drifter boyfriend Aaron. When her brother arrives in town with a gang of bounty hunters in tow, she is forced to flee for her life and faces her darkest night.
Unexpected (85 mins) 9:00 p.m.  June 13 Jefferson Tower Rooftop
Dir. Kris Swanberg, Editor Zach Clark In Attendance
R.I.Y.L Knocked Up, Half Nelson, Short Term 12
When Samantha Abbott begins her final semester teaching science at a Chicago high school, she faces some unexpected news: She's pregnant. Soon after, Samantha learns that one of her favorite students, Jasmine, has landed in a similar situation.
Theory of Obscurity: a film about The Residents (87mins) 3:30 p.m.  June 13 at The Kessler
Dir. Don Hardy, Executive Producers Jason and Ryan Spiritas in attendance.
R.I.Y.L The Residents, Primus, Penn & Teller
Almost nothing is known about the personalities of this film's subject and they like it that way just fine. Part of the fun of being a Residents fan is making conjecture about who might be under the giant eyeball. This subject is breached early but gladly folded into the much more
interesting topic of counterculture weirdos and the trappings of nonfame. In the city of San Francisco where keeping the bar odd is required, the Residents built a career that would be impossible to replicate.
Hard to be a God (170 mins) 12:00 p.m. June 14 at The Texas Theatre
Dir. Aleksey German
R.I.Y.L. Tarkovsky, Bela Tarr, Pasolini… and Monty Python and the Holy Grail.
A group of scientists is sent to the planet Arkanar to help the local civilization, which is in the Medieval phase of its own history, to find the right path to progress. Their task is a difficult one: they cannot interfere violently and in no case can they kill. The scientist Rumata tries to save the local intellectuals from their punishment and cannot avoid taking a position. As if the question were: what would you do in God's place?
The Midnight Swim (88 mins) 3:30 p.m.  June 14 at The Texas Theatre
Dir. Sarah Adina Smith, D irector Sarah Adina Smith in Attendance
R.I.Y.L. The Blair Witch Project, Dead Again, Repulsion
Spirit Lake is unusually deep. No diver has ever managed to find the bottom, though many have tried. When Dr. Amelia Brooks disappears during a deepwater dive, her three daughters travel home to settle her affairs. They find themselves unable to let go of their mother and become drawn into the mysteries of the lake.
NARRATIVE FEATURE COMPETITION:
Christmas Again (80 mins) 3:30 p.m.  June 13 at  Bishop Arts Theatre Center
Dir. Charles Poekel
R.I.Y.L Lost in Translation, Robert Bresson
Noel (Kentucker Audley) is cold, heartbroken, and selling trees on the streets of New York. Keeping to himself and observing customers coming and going, Noel simply wants to get by and move on. When he finds Lydia (Hannah Gross) passed out on a park bench, he offers his help to this mysterious stranger and unknowingly develops a connection that just might help turn things around.
God Bless the Child (94mins) 5:30 p.m.  June 13 at Bishop Arts Theatre Center
Dir. Robert Machoian & Rodrigo OjedaBeck, Co Director Rodrigo OjedaBeck in Attendance
R.I.Y.L Kids, Small Change, Les Blank
Harper, Elias, Arri, Ezra, and Jonah are five siblings going about their day in sunny California. With no adults present, their energy and curiosity take over as they begin to test their boundaries and each other. Harper, the oldest, fears that their widowed mother won't return and attempts to keep order, bringing the boys closer to her as the day goes by.
Uncle Kent 2 (73 mins) 9:45 PM June 13 Bishop Arts Theatre Center
Dir. Todd Rohal (first 12 mins by Joe Swanberg)
R.I.Y.L Adventure Time, Barton Fink, Pom Poko
In a desperate search to create a follow-up to Joe Swanberg's 2011 film Uncle Kent, Kent Osborne travels to a comic book convention in San Diego where he loses his mind and confronts the end of the world. Written by Osborne and passing the directors' torch over to Todd Rohal (The Catechism Cataclysm), Uncle Kent 2 plays out like an absurdist successor that bends the rules of sequels and the minds of the audience.
Stinking Heaven (71 mins) 12:30 p.m.  June 14 at Bishop Arts Theatre Center
Dir. Nathan Silver
R.I.Y.L 3 Woman, A Woman Under the Influence, Gummo
A New Jersey commune for former addicts, managed by husband and wife Jim (Keith Poulson) and Lucy (Deragh Campbell), begins to fall apart when Ann (Hannah Gross), an exgirlfriend, unexpectedly arrives. Their fragile peace, established through exercises, chores, and selling tea, is threatened as personalities clash and the tension quickly escalates.
Edén (95 mins) 5:15 p.m.  June 14 at  Bishop Arts Theatre Center
Dir. Elise DuRant, Director Elise Durant in Attendance
R.I.Y.L Old Joy, Lone Star, Wild
Inspired by writerdirector Elise DuRant's own childhood experiences in 1980's Mexico, Eden is an intimately rendered film about coming home. Nineyearold Alma is forced to leave Mexico with her artifactsmuggling father, John (a brilliant Will Oldham). Years later, after her father's death, she returns to Mexico to confront the man responsible for their emigration. But she finds more than she was looking for, in the form of a new cultural identity.
Funny Bunny (85 mins) 7:30 p.m.  June 14 at Bishop Arts Theatre Center
Dir. Allison Bagnal Standefer
R.I.Y.L Dreamers, Lolita, Sideways
Gene, a hapless antichildhood obesity crusader, and Titty, a maternally neglected trustfunder, bond as they vie for the heart of Ginger, a troubled animal activist. DFW Premiere
DOCUMENTARY FEATURE COMPETITION:
20 Years of Madness (90 mins) 1:00 p.m.  June 13 at The Kessler
Dir. Jeremy Royce, Producer/Subject Jerry White Jr. in Attendance
R.I.Y.L Wayne's World, Son of Rambo, American Movie
Most public access TV is very unwatchable, some of it is so bad it becomes art, and then every once in while it is electrifying and brilliant… well actually that almost never happens. In the mid90s Detroit Public Access had one such electrifyingly brilliant show called 30 MINUTES OF MADNESS. Which was made by probably the funniest/cleverest high school friends you wish you had. After high school the band broke up, and 20 years later director Jeremy Royce has decided call everyone back to try and make one last episode and in the process the group must reconcile their teenage dreams with their present day adult realities.
Danny Says (104 mins) 2:45 p.m. June 13 at The Texas Theatre
Dir. Brendan Toller
R.I.Y.L The Ramones, Iggy Pop, The Doors
Since 1966, Danny Fields has played a pivotal role in rock 'n' roll of the late 20th century, working for the Doors, Lou Reed, Nico, Judy Collins; managing groundbreaking artists like the Stooges, MC5, and the Ramones; and hanging out in Andy Warhol's Silver Factory. Danny Says follows Danny from Phi Beta Kappa whizkid, to Harvard Law dropout, to Warhol confidant, to Director of Publicity at Elektra Records, to punk pioneer and beyond. Danny's taste and opinion, once deemed defiant and radical, has turned out to have been prescient. Danny Says is a story of marginal turning mainstream, avant garde turning prophetic.
Beaver Trilogy Part IV (84 mins) 7:45 p.m.  June 13 at  Bishop Arts Theatre Center
Dir. Brad Besser, Producer Kelly Williams and Subject/Filmmaker Trent Harris in Attendance
R.I.Y.L Burden of Dreams, Best Worst Movie, The Gleaners and I
A chance meeting in a parking lot in 1979 between filmmaker Trent Harris and a young man from Beaver, Utah inspired the creation of an underground film that is now known as Beaver Trilogy. But the film itself is only part of the story.
Made in Japan (89 mins) 3:30 p.m.  June 14 at  The Kessler
Dir. Josh Bishop, Director Josh Bishop in Attendance
R.I.Y.L Anvil: The Story of Anvil, Johnny Cash,
Made in Japan is the remarkable story of Tomi Fujiyama, the first female Japanese country music star. From playing the USO circuit throughout Asia to headlining in Las Vegas and recording 7 albums for Columbia records, Tomi's career culminates in a 1964 performance at The Grand Ole Opry where she followed Johnny Cash and received the only standing ovation of the night. Forty years later, Tomi and her husband set out on a journey through Japan and across the United States to fulfill a dream of performing at The Opry one more time. Made in Japan is a funny yet poignant multicultural journey through music, marriage, and the impact of the corporate world on the dreams of one woman.
REPERTORY:
Arrebato 1979 (108 mins) 9:30 p.m. June 12 The Wild Detectives
Dir. Ivan Zulueta
R.I.Y.L Special Outdoor Community Screening Free Admission
Arrebato is a dark gem, an inspired, sometimes surreal, reflection on rapture as the necessary feeling to create art. Right in the frontier of experimental form and classic narrative, Zulueta shares with David Lynch his inclination to show the weirdness behind the ordinary and the taste for mysterious atmospheres. Ivan Zulueta shone, along with Pedro Almodóvar, as a filmmaker in times of "La Movida Madrileña", the Spanish version of British punk back in the early 80's. Arrebato became instantly a cult movie. Arguably, it's with this movie that Spanish cinema embraced Modernity and counterculture right after the country's transition into democracy in 1978.
The Sinema of Nick Zedd 9:30 p.m. June 13 at El Sibil Studio
Dir. Nick Zedd, in attendance
(Warning: this program contains explicit content)
Seminal underground filmmaker Nick Zedd has been called "Legendary" by Jim Jarmusch and "My kind of director" by John Waters. Zedd paved the way for many nowave filmmakers in the early 80's with his "Cinema of Transgression" manifesto which was published in the The Underground Film Bulletin Zine. This program will be presented in two sections; first a collection of short films highlighting Zedd's various collaborations with Richard Kern, Lydia Lunch and Rockets RedGlare, featuring music by The Dream Syndicate and Swans. Part two of the program will be a collection of Triple image triptych 16mm projection experimental films.
Rock 'n' Roll High School 1979 (93 min) 5:15 p.m. June 13 at The Texas Theatre 35mm
Dir. Allan Arkush & Joe Dante
R.I.Y.L The Ramones(!)
Do you remember Rock N Roll Radio? The themes of Rock and Roll High School are tried and true us versus them romanticism. The Ramones take over a school to fight the man. There is probably no one more influential in the last 50 years of independent filmmaking as producer Roger Corman. So when Principal Togar asks " Do your parents know that your're the Ramones?" you better have an answer!
Permanent Vacation 1980 (75 mins) 5:45 p.m.  June 14 at The Texas Theatre 35mm
Dir. Jim Jarmusch
R.I.Y.L Early Godard, Slacker
35 year anniversary screening of Jim Jarmusch's first feature film. In the age of "whatever" it was hard to care about anything. Jim Jarmusch is the king of making you care about "whatever". His effortless style pulls you in the same way Godard does but with a decidedly American hand. There's little doubt the Nouvelle Vague scene in 60's France had a direct influence on Jarmusch. Moments are keenly lensed through the grime of New York and an undercurrent of escape. Jarmusch frames the beauty of malaise in New York the same way Eggleston photographed the midwest making mundane objects seem regal. An unforeseen force of boredom drives "Allie" throughout setting up later misanthropes to come in D own By Law and M ystery train. It also features heavily one of the many great things about New York City; wandering.
SHORT FILM PROGRAMS:
NARRATIVE SHORTS ONE ( 85 mins) 1:00  p.m.June 13 Bishop Arts Theatre Center
* Filmmakers in Attendance
STOP Dir. Reinaldo Marcus Greene
A young man's livelihood is put to the test when he is stopped by the police on his way home.
Nugget Dir. Sarah Salovaara
A food conscious shutin has a pesky neighbor who needs a ride to the locksmith.
*SKUNK Dir. Annie Silverstein
When her pit bull is stolen by an amateur dog fighter, 14year old Leila is forced to stand up for herself, at the cost of her own innocence.
*Little Moths Dir. Bart Van Bemmel
A man's reality becomes blurred as he struggles to convince himself that his dead daughter's favorite bedtime story is in fact real.
*Think Ink Dir. Wally Chung
A young coffee stain dreams of becoming a professional inkblot for psychological testing.
OHIO Dir. Andy DeYoung
A young woman visits the sprawling metropolis of Los Angeles alone where she tries to make friends with complete strangers.
*Raise a Good Man Dir. Dylan Pasture
Two people in an unfamiliar city at night look for a place to sleep.
*Sugarless Tea Dir. Sai Selvarajan
Fifty four years of separation tethered together by a red string of fate and 10 years of humble restraint.
NARRATIVE SHORTS TWO (Explicit Content) (90 mins) 3:00 p.m.  June 14 Bishop Arts Theatre Center
*Filmmaker in Attendance
*Son Dir. Judd Myers
A sheltered kid cons his way into a sick day. Left alone for the first time, he stumbles upon a sinister family secret.
MUCK Dir. Bruce Smolanoff
Mel, a young female open mic comedian who lives with her tabloid-obsessed mother in Queens, misguidedly seeks companionship with a misogynistic male comedian.
Greenland Dir. Oren Gerner
Part documentary and part fiction, Greenland finds its main character, Oren, also in a place that is in between.
*Woman of the World Dir. Allison Cook
On a visit to Los Angeles, Rachel has an encounter with a celebrity that reminds her she is right where she belongs.
*Bad at Dancing Dir. Joanna Arrow
A perpetual third wheel and awkward outsider, Joanna increasingly inserts herself into the relationship of her more charismatic roommate Isabel. The two women test each other's sexual and emotional boundaries in this surreal dark comedy.
*Blissful Banquet Harrison Atkins
Ronnie and Darnell have an intimate friendship. But will a broken heart tear them apart?
The Samaritans John Bryant
A salesman faces the most difficult and important negotiation of his life.
DOCUMENTARY SHORTS (Explicit Content) (87 mins) 1:00 p.m.  June 14 at The Kessler
* Filmmakers in Attendance
Unmappable Dir. Diane Hodson & Jasmine Luoma
A contemplative portrait of the life and work of iconoclastic psychogeographer and convicted sex offender, Denis Wood.
*Calls to Okies: The Park Grubbs Story Dir. Ben Steinbauer & Bradley Beesley
In the early 1980s, before the Jerky Boys brought prank phone calls to a mainstream audience, a group of Oklahoma teenagers were conducting strange backwoods experiments with their landline telephone. These underground prank calls gained infamy, and became known as Park Grubbs,
American Renaissance Dir. Ryan Scafuro & Jarred Alterman
Explore the fantastic world of Elizabethan England… in a small town in upstate New York.
Dolphin Lover Dir. Kareem Tabsch
Dolphin Lover is a short documentary on the incredible true story of Malcolm Brenner and his summer long love affair with Dolly the dolphin.
The Bad Boy of Bowling Dir. Bryan Storkel
Tells the story of Pete Weber, the selfdeclared "bad boy of bowling" and the first rock star of the sport. As one writer put it, "He's the greatest show in bowling. Or, depending on how you judge him, he's a giant black eye on a sport constantly searching for respect."
CINEMA 16 SHORTS 5:30 p.m.June 13 at El Sibil
* Filmmakers in Attendance
(Warning: Contains Strobing Imagery)
*Blue Movie Dir. Mike Morris
Blue Movie is a poetic ode to Dallas' firstlady, Candy Barr, star of the infamous stag film "Smart Alec"
The Dollhouse Dir. Chad Galloway & Heather Benning
The Dollhouse documents the decommissioning of Heather Benning's artwork, 'The Dollhouse'.
Paintings 200911 Dir. Nick Zedd
A film documenting Nick Zedd's entities painted in oil, exhibited at the Microscope Gallery, NYC.
Signals: Where do we Go From Here Dir. Shayna Connelly
Our daily rituals are haunted by absence. signals: where do we go from here? imagines our private ghosts interrupting those routines. Do we hear their signals or are we too absorbed in the monotony of motion to notice?
Pattern For Survival Dir. Kelly Sears
As you read the rest of this manual, keep in mind the need for a survival pattern.
Collinsville Trade Day, 1988 Dir. Charles Keener & Jason LaRay Keener
In 1988, Charles Keener took a video camera to Collinsville, AL to document the town's outdoor market for his young grandson. 26 years later, this newly discovered footage has been edited by the grandson into a short documentary.
Prospector Dir. Talena Sanders
19th century acculturation of two groups living thousands of miles apart, but sharing the same name, depending on who you talk to and what language you say it in. Parallel histories of invasion, assimilation, aspirations, valuation, and reevaluation. Prospectors, colonists, and tourists searching future sites of luxury resources and romance.
Ham Over Rice Dir. Ying Liu
Rapidly moving through a series of associative images, visual puns and plays on words, HAM OVER RICE combines live action, animation, pictorial text, narration and sound to play off of the Chinese myth of the god Houyi, an archer who saves the world but loses his immortality.
*Las observaciones realizadas con un camara oculta a lo largo del malecón de La Habana, Cuba Dir. Travis Barnes
Observations made with a hidden camera along the Malecon in Havana, Cuba.
*RELAY Dir Steve Cossman
A moving image document of the visual environment created by artist Ei Wada (Sony Music, Japan).
STUDENT SHORTS (90 mins) 7:30 p.m.  June 12 at Bishop Arts Theatre Center
* Filmmakers in Attendance
KERS Dir. Alexia Salingaros
Due to the negative connotations associated with street art, graffiti artists find it challenging to communicate their art form in public. In this documentary, Catherine has the added difficulty of being female in a man's world, as even members of her own art community look down upon her because of her gender.
*Leaves on Trees Dir. Nathan Duncan
Navigating a new neighborhood, new peers, and a new set of prescription glasses, Ira struggles to find his own.
OstrichLand Dir. David McCracken
Two estranged brothers drive across the country in a truck full of their dead dad's UFO memorabilia.
*The Bottom Rung Dir. Ron Lecher
In the world of standup comedy, there is a whole unexplored level. Amateur comics at the lowest level can be brilliantly funny and talented, but don't get any recognition. In a small town in North Texas where exposure just doesn't exist, these fledgling comics try to make people laugh.
*Shotgun of Faith  Dir. Brittney Shepherd
A portrait of an ailing Texas cowboy pastor, Barry Chinn. As the number of literal cowboys in Texas dwindles, can he grow a church based on a way of life that hardly exists anymore?
*Fog City Dir. Liam Brady
A quiet member of an amateur hardball team confronts an invisible past while striving to maintain his focus on the tenuous present.
EVENTS AND PARTIES:
10 p.m. Thursday, June 11 Opening Night After Party  Texas Theatre With DJ Wild In The Streets
5-7:30 p.m.Friday, June 12  Badgeholder Happy Hour Turner House Cocktails & Croquet at one of Oak Cliff's most beautiful properties.
11 p.m. Friday, June 12 Neil Hamburger live on stage Texas Theatre Neil will perform a special live set following the screening of Entertainment
Midnight, Friday, June 12 Entertainment after party with DJ at Texas Theatre
Saturday, June 13 New Belgium Oak Cliff Bike Ride! Assemble in front of the Texas Theatre at 6:30pm if you want to join this group ride with Bike Friendly Oak Cliff!
10 p.m. Saturday, June 13 The Sonics Texas Theatre Live performance by The Sonics. The Mindspiders open.
Midnight Saturday, June 13 Sonics Afterparty with DJ Scott Mac Texas Theatre
9:30 p.m. Sunday, June 14 Closing Night Party at Texas Theatre with George Quartz and DJ Gabriel
FILMMAKER'S LOUNGE:
The Safe room of the Texas Theatre Filmmaker or VIP Badge required Head up to the filmmakers lounge nightly from 6 p.m. – midnight for sponsored beverages and other goodies.
PANELS AND WORKSHOPS:
11 a.m. June 13 Seed and Spark Crowdfunding your Film at Oak Cliff Cultural Center
12 p.m. June 13 DIY Filmmaking Panel at Oak Cliff Cultural Center
Both sessions are free. Lunch will be provided in between. Pre-register at www.filmoakcliff.com.
6:30 -8 p.m. Sunday, June 14 Sony CineAlta Happy Hour in the Filmmaker Lounge Texas Theatre. Come grab a drink and check out the Sony FS7 and F55 digital motion picture cameras.
Mono No Aware Film Workshops at Oil & Cotton
Both sessions have limited registration and separate Tuition fees.
CYANOTYPE 16MM FILMMAKING
12 – p.m. Saturday, June 13
Instructor: Steve Cossman
Tuition: $100
Participants will learn to use this 19th century photographic process in combination with 16mm film to create their own photograms or contact prints without traditional camera equipment. This oneday workshop will demonstrate how to coat clear 16mm leader with cyanotype chemistry, expose properly in the sun, generate imagery on motion picture film, processing and projection! The simple, DIY procedure can result in brilliantly blue imagery when viewed in motion. Participants are encourage to bring translucent fabrics, small objects, and 16mm negatives to be used in the creation of their own cyanotype film.
Workshop includes: 5 hour classroom instruction session, photogram materials, 16mm negatives, precoated cyanotype 16mm film, informational course packet, HD video transfer of finished film by Dijifi, HD online hosting of finished film.
SUPER 8MM FILMMAKING
10 a.m. – 6 p.m. Sunday, June 14 Instructor: Steve Cossman Tuition: $150
Learn the art and craft of handmaking Super8mm films on black & white reversal film! This will be a handson class designed for the beginner that covers all aspects of Super8mm filmmaking: cameras, angle, story, timing (exposure), lighting, incamera editing, and projection. Students will work together in groups of 34 to conceive, shoot and edit their own silent onereel films. Film will be processed on site!
All equipment and materials will be provided for. Finished projects will be presented after the conclusion of the course.
Workshop includes: 8 hour classroom instruction session, Kodak TRIX Super8mm film, film processing demo, access to camera equipment, and Super8mm projectors, informational course packet, HD video transfer of finished film by Dijifi, HD online hosting of finished film.