Here Comes Fantastic Fest 2015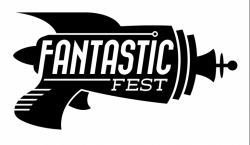 Starting Thursday, September 24 and concluding on Thursday October 1, the 11th annual Fantastic Fest kicks off, or better yet, catapults complete mayhem in Austin, Texas as the largest and most prolific genre festival in the United States. Since its inception in 2005, Fantastic Fest has become an important and vibrant film festival with a rabid fan base which packs every theater for the entire week, as audiences will be laughing hysterically one minute and covering their eyes in the grotesque shock the next.  Unleashing the best and wildest horror, suspense, comedy, sci-fi and everything but the kitchen sink type films from around the world where every screening is an adventure especially if you have been stuffing your face and pounding drinks at screenings all day. One can develop the "fantastic flu" (trust us, its very real) and be down for the count. Or you can really put your body and mind through the ringer burning the midnight oil by attending one of the soon-to-be legendary parties featuring The Fantastic Debates, Chaos Reigns Karaoke Party, Nerd Rap or Doug Benson's Movie Interruption of Drafthouse Films' Roar, for starters.
Founded by Alamo Drafthouse CEO Tim League, and Ain't It Cool News founder, Harry Knowles, along with Paul Alvarado-Dykstra and Tim McCanlies, Fantastic Fest has grown every year and has been anointed as one of the best weeks during the year by filmgoers, fanatic fans (aka Superfan Badge holders) and visiting filmmakers worldwide exclaiming "chaos reigns" within the halls of the Alamo Drafthouse South Lamar the entire week. It has also become a haven for distributors looking for offbeat and outrageous films to add to their upcoming slate. Quite a few distributors have films represented in this year's program, including IFC Films, Tale of Tales, Sony Pictures Classics foreign Oscar contender from Hungary, Son of Saul, to Alchemy Films opener, The Lobster, a24's Sundance pick-up The Witch and recent pick-ups in Green Room and February. Drafthouse Films will show three upcoming titles, The Keeping Room, The Invitation and their most recent pick-up, Men & Chicken. Many of these films have premiered at prestigious festivals throughout 2015 starting with Sundance, followed by Berlinale, Cannes, Locarno and Toronto. Most of the films will be making their North American, U.S or Texas premiere at Fantastic Fest with a few making their world premieres (including Matt Hullum's much buzzed comedy, Lazer Team and Christian Hallman's Swedish fright fest, Sensoria) and most of titles will not be released until next year.
A majority of the key fall festivals are now over (Venice, Telluride, Toronto) with New York and San Sebastian right around the corner, Fantastic Fest seems to bridge a gap of finding gems throughout the year although, most will not garner major awards or nomination come the end the of 2015, but really that is not what Fantastic Fest is about. There is a dedicated and supportive audience getting the word out, via blogs and social media, on these low-budget, high-octane, ingenious storytelling, beautiful settings and adrenaline filled films (maybe, not Ridley Scott's, The Martian, but you get the idea), some of which you may never see again.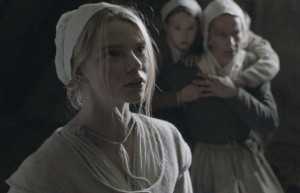 Having already seen a few titles at previous festivals (Robert Eggers, The Witch is a masterpiece and is not to be missed, Karyn Kusama's, The Invitation brings a white-knuckle suspense rarely seen these days, and Daniel Barber's, The Keeping Room is a nice throwback and twist on the Western) there is still plenty to catch over the next week which my mouth is salivating over barely control my excitement. In fact, a few days ago, it was tough falling asleep trying to piece together the first few days schedule in my mind while trying to get some shut-eye.
When its all said and done, Hammer to Nail hopefully can cover the majority of Fantastic Fest, perhaps bring you some interviews from respected auteurs or a fresh face making their debut, while trying to catch a nap here or there. In the 100+ films being shown at Fantastic Fest this week and without a definite one-must see film, here are some we are looking forward to seeing.
The opening night selection and making its U.S. premiere, The Lobster features a terrific cast including Colin Ferrell, Rachel Weisz, John C. Reilly, Ben Whishaw and Lea Seydoux leads the charge in setting the tempo and craziness of Fantastic Fest. From Greek auteur Yorgos Lanthimos (Dogtooth, Alps) this could be his bravest and strangest outing on his plate yet.  Quick synopsis: In the near future, people have a choice to make once they become single, sign up for a program where you have 45 days to find another significant other, or be turned into an animal of your choice and sent out to the woods to live.
Proving he still has plenty of surprises up his sleeve, writer/director Jeremy Saulnier brought a good old-fashioned revenge tale with his daring and twisty thriller, Blue Ruin a few years ago, he returns with Green Room, starring Anton Yelchin, Imogen Poots and Patrick Stewart. When a punk band is trapped in "the green room" up in a seedy bar in a small town backwoods by neo-Nazis (led by Stewart) you know there is bound to be some fighting, gore and comeuppance.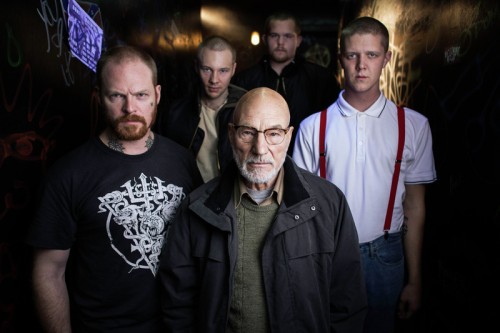 A world premiere fitting for Fantastic Fest is writer/director S. Craig Zahler's closing night film, Bone Tomahawk a horror western starring Kurt Russell, Matthew Fox, Patrick Wilson, Sid Haig and Sean Young. When four men set out on a trek into the wild west to help rescue captive prisoners they discover they are up against a group of savage tribe of cannibals.
Although it received mixed reviews at Toronto Int'l Film Festival nothing is keeping us away from the new film by Ben Wheatley's adaptation of J.G. Ballard's supposed inadaptable novel High-Rise. In what looks to be his biggest budgeted film Wheatley (Kill List, Sightseers, Down Terrace) shows upper class 1970's London where Tom Hiddleson's Dr. Robert Laing has taken residence in a luxury building where everyone in the building have shut themselves off from the outside world.
Seemingly coming out of leftfield without much fanfare before premiering at Telluride, co-directors Charlie Kaufman and Duke Johnson's Anolamisa seems to be the toast of the fall festival circuit now. The adult oriented stop-motion animation film about a man struggling to break out of his ordinary life has been scooped up by Paramount Pictures with an awards-push release date of December 30.
You have got to take chances on some fliers at Fantastic Fest and after seeing writer/director/actor Alex Van Warmerdam's 2013 Dutch oddity, Borgman,his latest film, Schneider vs Bax is sure to be another dark comedy of a hit man celebrating his birthday has the task of killing a drunk writer. Things do not go as planned.
-Jim Brunzell III  (@JimBrunzell_3)