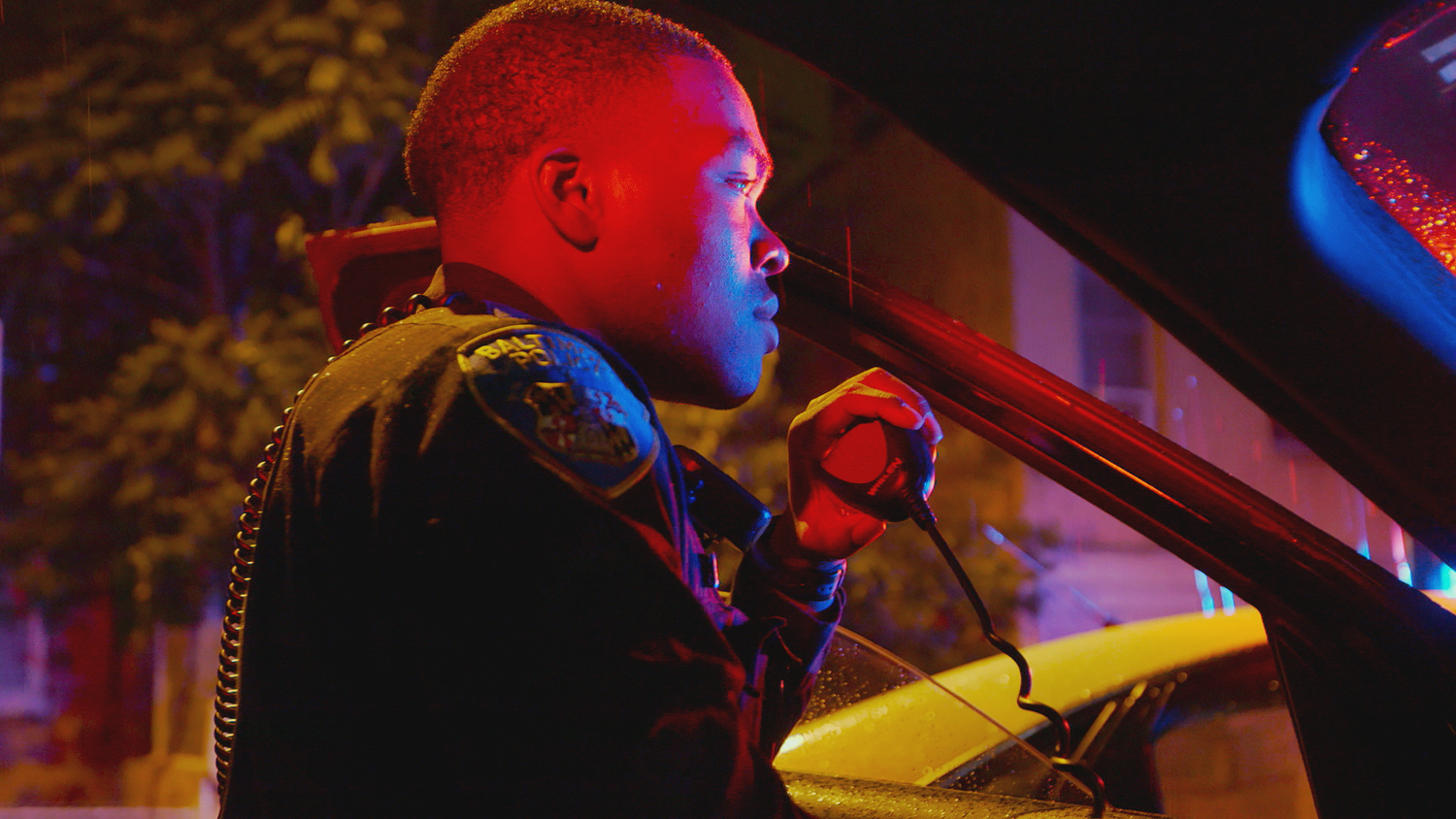 (The Maryland Film Festival ran May 2-6 in, you guessed it, Maryland. We have a slew of reviews coming your way so keep your dial tuned to HtN!)
From director Marilyn Ness (Bad Blood: A Cautionary Tale) comes Charm City, an insightful new documentary about the challenges faced by low-income, African-American residents of Baltimore as they grapple with profound civic neglect and its resulting violence. The title comes from one of Baltimore's nicknames (legacy of a 1970s slogan campaign), and is certainly more than a little ironic, given what we see of the place. Ness' movie comes on the heels of other such hard-hitting exposés of fraught urban landscapes, including The Force (about Oakland), Quest (about Philadelphia), and, also about Baltimore, Baltimore Rising, Rat Film and, the most buoyant of the bunch, Step. Here, the director turns her attention to one specific neighborhood, Rose Street, in Southeast Baltimore, where the inhabitants, suffering from a 50% unemployment rate, struggle to make ends meet and to keep their streets clean and safe. It's often a losing battle, but someone has to try.
Embedded with both community members and police officers, Ness and her crew showcase competing points of view – not always in complete opposition – to create a vibrant tapestry where hope and despair collide, the one never quite succumbing to the other. We meet Clayton "Mr. C" Guyton, a former corrections officer, and Alex Long, of the Rose Street Community Center, who put in the hard work to cool tempers, find employment and keep children occupied. Long also works with Safe Streets as a violence interrupter; that's someone who de-escalates fights before they turn deadly. Sadly, when Mr. C is hospitalized for diabetes, the neighborhood slides backward without his gruff, authoritative presence. It's not that the inhabitants are inherently bad, it's that there is, in many cases, quite literally nothing else for them to do but behave badly. If we fail our cities, it's hard to blame those we've failed. "The streets are going to have to cure the streets," says Long, sadly, realizing how little help is available. Indeed.
On the police side, we meet Captain Monique Brown, with 16 years on the force, and Officer Eric Winston, 2 years on the force, both African-American, themselves, and both equally committed to keeping Baltimore safe. They seem like good-enough people, though Winston tends to believe that the ends justify the means, at least as far as drug busts go. And then there is thirtysomething City Councilman Brandon Scott, the youngest-ever politician elected to that position. A rising star – also African-American – he believes our emphasis on more and more police gets us nowhere if we don't focus on housing, health and education, simultaneously. Hear, hear! Especially, as Scott argues to a local radio host, we unrealistically expect police forces to solve all of society's ills. It's not an easy sell, however.
It's a powerful movie, then, because it raises a myriad of issues, asks a lot of questions, offers some contrasting opinions, and then lets the viewer decide. One thing is for sure, we can't do nothing; the status quo won't cut it. There's a statistic Ness puts up in the end credits, that 1029 people were murdered during the making of the film, that should startle all who see it. Baltimore is my hometown, so sure, that matters to me, but Baltimore is not unique. So many of our cities need better options. Let Charm City lead the way, not in homicides, but in ideas for solutions.
– Christopher Llewellyn Reed (@ChrisReedFilm)