THE CURBSIDE CRITERION: TRANCES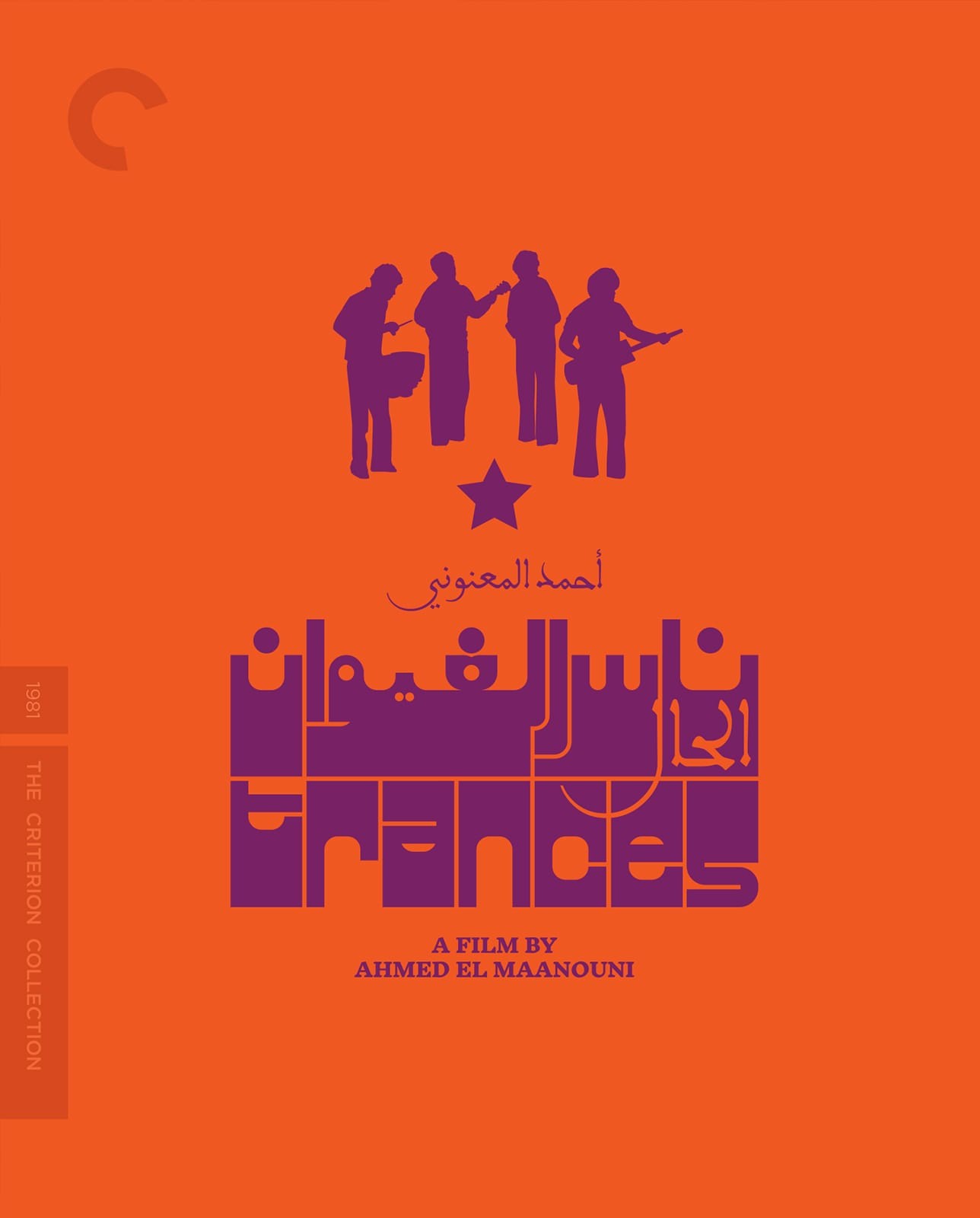 (Here at Hammer to Nail, we're all about true independent cinema. But we also have to tip our hat to the great films of yesteryear that continue to inspire filmmakers and cinephiles alike. This week, Ray Lobo gets in the groove with Ahmed El Maanouni's Trances. Like what you see here on Hammer to Nail? Why not give just $1.00 per month via Patreon to help keep us going?)
The Criterion Collection's release of the 2k digital restoration of Trances allows music lovers to rediscover North African music. Director Ahmed El Maanouni's documentary tracks Moroccan band Nass-El Ghiwane from enraptured gigs to conversations among band members touching on art, folklore, and life. Trances is both concert film and music documentary. It is precisely when El Maanouni captures the band playing gigs in the sweaty Moroccan and Tunisian night heat, their music enchanting audiences into a state of delirium, that Trances reaches the heights of other great concert films. Trances is in the same league as Stop Making Sense, Gimme Shelter, and Pink Floyd: Live at Pompeii.   
What can be said about Nass-El Ghiwane's music? Words fail. Their music is an intoxicant. The polyrhythmic percussion, strings, and polyvocal chants conjure in audiences a state of delirium. There is an element of the Sufi mystic reaching a state of trance. One can even say there is something Dionysian in the Nietzschean sense. It is as if the music plunges audiences into a frenzied intoxication, not one of destruction, but of fullness and plenitude wherein the boundaries between music, audience, musician, and outside world all dissolve into a unity.   
There is not a single weak link in the band. Each member of the quartet is at the top of their game. If you are thinking of a Western equivalent, Led Zeppelin comes to mind. But even that comparison is flawed not just in terms of genre, but in the sense that each member of Nass-El Ghiwane sings beautifully. Omar Sayed is the artistic soul of the band with a background in theater and a delightful voice. Abderrahman "Paco" Kirouche is the spiritual center whose ability with the strings is inspired by a higher power. Allal Yaala is the multi-instrumentalist professor of music theory. And of course, Larbi Batman is the percussionist, folklorist, and poet of the group. And if all this sounds like purely devotional music, it is not. The band's lyrics touch upon the everydayness of Moroccan life – bread and tea trays. Their lyrics are also historical-political. Lyrics such as "when will the clouds clear for the Arabs," while "tyrants multiply," and calls like "Arabs, let's seek our freedom," create a liberatory mass consciousness in audiences.  
Trances delights the viewer with palate cleanser scenes of Casablanca's streets, its inhabitants, eating in cafes, standing on street corners, cleaning their homes, baking bread, caught in the delirium of their everydayness. These palate cleansers allow the viewer to come down from the intensity of Nass-El Ghiwane's performances. They also serve El Maanouni's purpose of giving the viewer a snapshot of Casablanca in 1981, a fleeting time and place never to be regained except via film. Rare are the performers nowadays that transport audiences to a place of communal ecstasy. In addition, Covid restrictions have eliminated live performances. Trances reminds us of the feelings that only live performance can conjure–a mass experience amongst strangers that creates a shared consciousness. It also reminds us that we can catch a glimpse, however fleeting, of a higher spirit in a spiritless/consumerist world via transcendental music. That is precisely Nass-El Ghiwane's power; their music is the unfolding of spirit as deity and mass political consciousness. Trances presents us with the Islam that Western media and their pundits never seem to understand.   
– Ray Lobo (@RayLobo13)