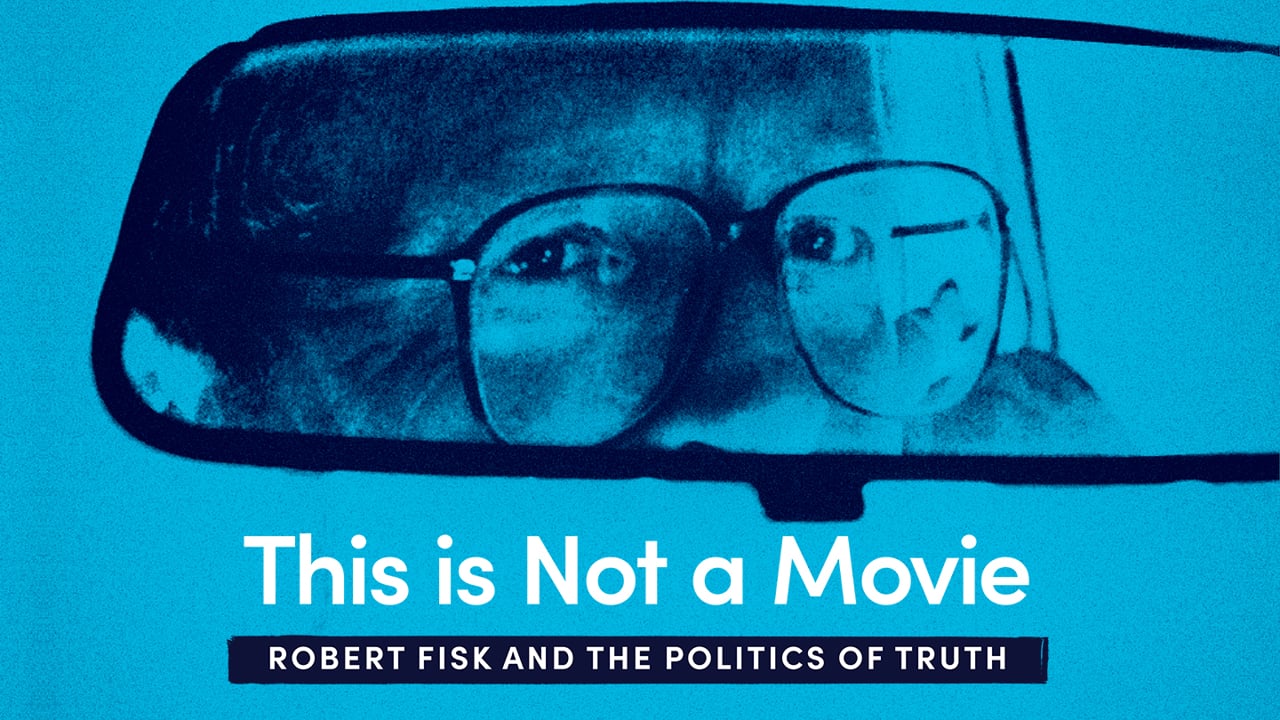 (The 2019 Toronto International Film Festival, or "TIFF"  ran September 5-15. Hammer to Nail had boots on the ground with Matt Delman and Chris Reed covering so keep your browser pointed here! Like what you see here on Hammer to Nail? Why not pay just $1.00 per month via Patreon to help keep us going?)
British journalist Robert Fisk has been around the block, if not around the entire globe (though he has certainly traveled a good deal), having reported from the Middle East since the late 1970s, first for The Times of London and then The Independent. Firmly embedded in the region – he lives in Beirut – he takes his position as a member of the Fourth Estate very seriously, never afraid to speak truth to power, no matter who wields it. As he puts it succinctly, towards the end of this fascinating documentary profile of him from Yung Chang (China Heavyweight), "This is not a movie." Meaning life. Meaning the stakes of what goes on in this world are not illusory, but affect us all.
The role of good investigative writers is to illuminate that which appears impenetrably obscure, and Fisk has long shined in his duties. Even better for us, in This Is Not a Movie, Fisk's life history is paired with a director up to the task of presenting the facts in a compelling, cogent manner. We start in the midst of a raging 1980 firefight on the Iran-Iraq border, two journalists (one of them Fisk) and a cameraman running through ruined buildings. As they drive away, we seamlessly transition to today, in a similar landscape in Syria, Fisk still at it. Plus ça change, plus c'est la même chose. Who holds perpetrators of such atrocities to account? Those who document their crimes.
Fisk has come under attack from some as an anti-Semite (when he criticizes Israel), a pro-Israeli hawk (when he criticizes Arab states), and other descriptors that fall from the lips of those made angry by his reporting. He started out in Belfast, Northern Ireland, in the 1970s, where he faced similar barbs depending on which way his writing went. He no longer cares, and just chugs along, continuing to produce reams of columns and books. As an old-school, crusty curmudgeon – and proud of it – he reserves especial criticism for the state of journalism today, where newsrooms have cut money for foreign correspondents, preferring to simply parrot official government statements or paraphrase information gleaned online. "You must go on the ground to really be able to tell the story," he says. Obvious, but often ignored.
Along the way, we meet a few of Fisk's kindred spirits, including Amira Hass, of the Israeli newspaper Haaretz, and freelance journalist Antony Loewenstein, with whom Fisk engages in spirited, respectful dialogue on the state of our planet and, in particular, the ever-evolving and ongoing crises in the Middle East, whether in Lebanon, Syria or Israel. From his reporting on the 1982 Sabra and Shatila massacre in Lebanon, where Israeli forces allowed a Lebanese Christian militia to execute large numbers of Palestinian refugees, to his current-day accompaniment of a displaced Palestinian man as he visits his long-since erased family estate, to his ride-along with Syrian forces to the frontlines of conflict, Fisk has never played it safe. We need voices, however much in the wilderness they may seem, like his, and thanks to Yung Chang's gripping portrait, Fisk's voice is now beautifully recorded for posterity.
– Christopher Llewellyn Reed (@ChrisReedFilm)
Like what you see here on Hammer to Nail? Why not pay just $1.00 per month via Patreon to help keep us going?