THE RETURN OF TANYA TUCKER – FEATURING BRANDI CARLILE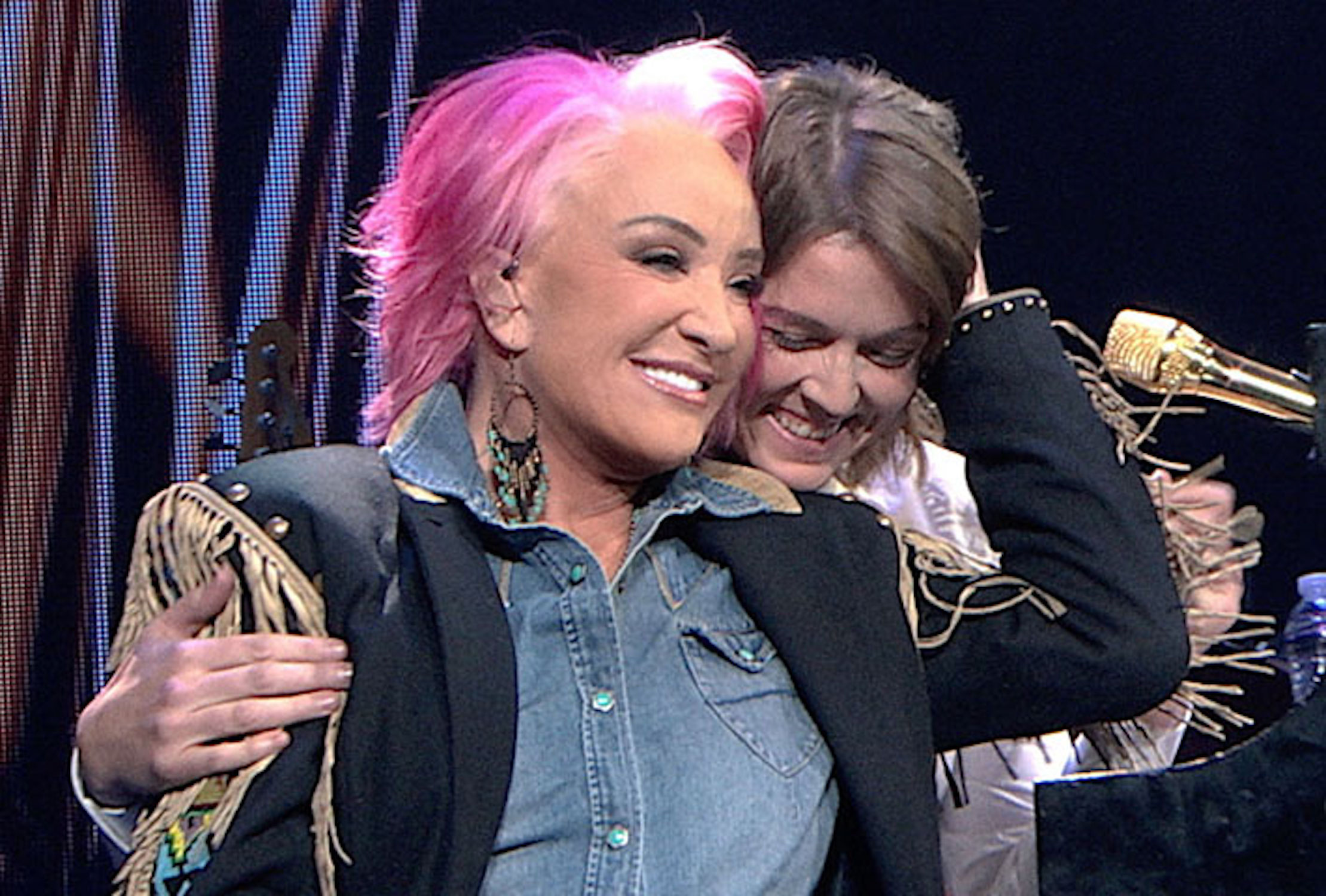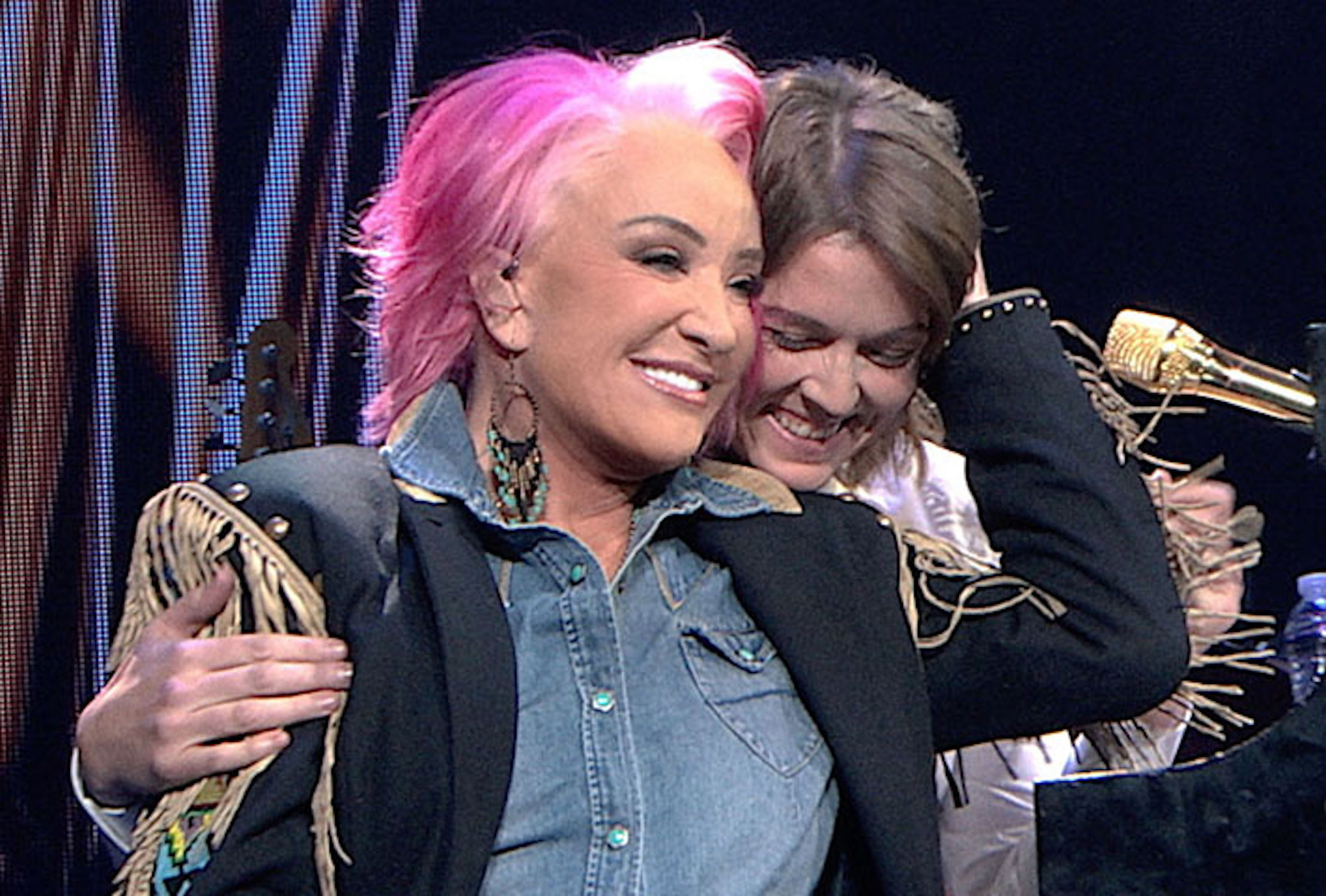 (The 2022 Middleburg Film Festival ran October 13-16 in lovely Middleburg, VA. Lead critic Chris Reed is in attendance and submits this movie review of The Return of Tanya Tucker – Featuring Brandi Carlile. Seen it? Join the conversation with HtN on our Letterboxd Page.)
Born in 1958, country music singer Tanya Tucker became a star in the 1970s while still a teenager, her first record released when she was 13 and her early fame peaking at the age of 16. Beyond her creative output, she has always been known for her partying ways, as well. Those include her cocaine-fueled relationship with the much older (by 22 years) Glen Campbell in the early 1980s. There's no keeping a true artist down, however, and as the title of Kathlyn Horan's new documentary The Return of Tanya Tucker – Featuring Brandi Carlile indicates, Tucker is back and as good as ever with her album While I'm Livin', after a 17-year hiatus from making new music.
If I can write any of the above it is only because I have seen the movie, as I come to the subject an almost complete novice. Country music is not my scene, nor has it ever been, but it is a credit to Horan (The IF Project), as well as to Tucker, that my attention never wavered throughout this fascinating portrait of an industry legend. Joining Tucker onscreen is Brandi Carlile, also a star, and the producer of what becomes a Grammy-winning record by the end of the film. A lifelong fan of Tucker, she jumps at the chance to work with her idol alongside fellow producer Shooter Jennings, son of Waylon, himself an idol of Tucker's.
We follow the creation of the album, step by step, gathering information about Tucker's life as we go. Her father, despite their poverty, was a prolific recorder of her childhood using a small Super 8 camera. Horan therefore treats us to many separate montages of all the different activities in which young Tucker engaged. Given how early she entered the public eye, there's no need for such footage once we arrive in the mid-1970s, where copious TV interviews and other material exist. In this way, Horan cuts back and forth between past and present, moving the story gently forward towards Tucker's march to renewed glory.
It's always a joy to be a fly on the wall of songwriting; this film joins the recent Miss Americana in shedding light on the process. Carlile is more than just producer, but co-writes all the original material with her frequent collaborators Tim and Phil Hanseroth. Though the primary focus is on Tucker, we learn a fair amount about Carlile, too. She's a trendsetter in her own right and a proudly, openly gay woman with a wife and a family who appear with her here, as well. She spends most of the movie happy as can be, working alongside a person she has always admired.
If the documentary has faults, they lie in the assumption that the viewer comes to the experience with a base knowledge of the facts. I did not, and it therefore took me a bit to enter the narrative. But the exuberance of everyone involved is infectious, and the music wins you over. Not that this guy ever knew she was gone, but Tanya Tucker has returned, and the results are marvelous.
– Christopher Llewellyn Reed (@ChrisReedFilm)
2022 Middleburg Film Festival; Kathlyn Horan; The Return of Tanya Tucker – Featuring Brandi Carlile movie review