SXSW 2020 EPISODIC PILOT COMPETITION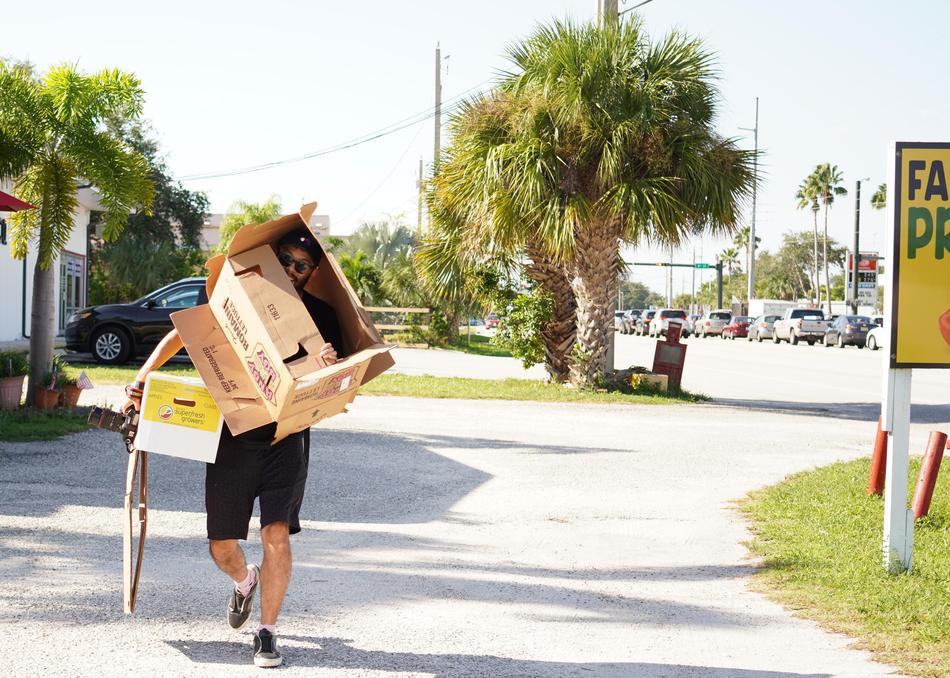 (SXSW announceed a partnership with Vimeo to show some of these pilot episodes. Enjoy at this link!)
The  would have included two screening programs of short episodic series' pilots, and though the event never happened, many of the episodes were made available to critics through the SXSW online library. I sat down and watched all eleven of them (fourteen were programmed, but three did not make it into the library). Some were terrific; others, less so. I'll refrain from calling out by name the ones I didn't like, or the ones that were just okay, but here are the five I thought each had something special to recommend.
Bored (13min – Showrunners: Coral Amiga/Nicole Hartley; Director: Georgia Oakley, 2019)
From the minds of actresses Coral Amiga and Nicole Hartley comes this entertaining study of millennial ennui, set in 2017 London. Jamie (Amiga) and Eve (Hartley) are close friends out for a good time on a Sunday night, in search of some kind of stimulation, who fail to find an exciting (or any) new lover and, after drinking and mild drugging, end up in bed with each other. Though it's hard to tell from this pilot exactly where the series may be headed, beyond the immediate consequences of how two ostensibly straight women react to having slept together, what is here onscreen is lively and sharp, well-written and well-crafted. The cinematography is top-notch, as are the performances, Amiga and Hartley delivering fully three-dimensional and interesting characters in the short time we see them. Bored? Check out Bored!
Chemo Brain (15min – Showrunners: Kristian Håskjold/Johan Wang; Director: Kristian Håskjold, 2019)
Chemo Brain is the one series for which all five 15-minute episodes were available in the library, much to my delight, as this was my favorite among the bunch (though who knows, had I been able to see more of the others). In this Danish dramedy, creators Kristian Håskjold and Johan Wang give us, as the title indicates, a protagonist undergoing treatment for cancer. Oliver is a happy-go-lucky twentysomething just out of bed with his new girlfriend who, on what he thinks is a routine hospital check-up, discovers he has testicular cancer. From there, it's a quick step to an operation and then chemotherapy. Adam Ild Rohweder, as Oliver, along with his supporting ensemble, take what could be a purely macabre situation and fill it with highs and lows of raw feeling, along with occasional laughs. By the end, no matter what happens, we have taken a profound cinematic journey through genuine human emotion.
The Dream (22min – Showrunners: Trevor Fernando/Ron Najor; Director: Ron Najor, 2020)
For anyone who has ever imagined what it's like to try to break into the film business, Trevor Fernando and Ron Najor's The Dream provides an enjoyable romp of a look into the many challenges of doing so. When Daryl (Micha Bijon), an unemployed film-school grad, gets offered a gig as production assistant on a set run by a former classmate, he jumps at the chance, even though it's a bit of a come-down from his one-time aspirations. To make matters worse, most of the crew members are mean to him, no doubt frustrated at their own failed ambitions. The stakes are especially low, given the cheesy music video we see being made, yet there's always the hope it could lead to something better. Though never groundbreaking in its approach or story, The Dream is always engaging, even as it presents what to many of us would be our worst nightmare.
Homecoming: The Story of Cardboard (29min – Director: Yuko Shiamaki; Co-Director: Anna Thorson Mayer, 2020)
The one documentary series of the available pilots, Yuko Shiamaki's Homecoming: The Story of Cardboard follows Japanese artist Fuyuki Shimazu as he travels the world in search of the cardboard boxes that serve as both inspiration and materials for his work. Here, he visits the Indian River lagoon in Florida, traveling with some of the wallets he has made from the boxes produced by various fruit growers. Fascinated by how the local businesses decorate their containers with everything but designs of what is actually in the boxes (i.e., eschewing oranges for dolphins), Shimazu also sings the praises of the generally colorful decorations of American cardboard vs. its Japanese counterparts. A genial fellow, Shimazu makes friends wherever he goes, leaving joy (and the gift of his wallets) in his wake, making of Homecoming a delightful experience. I can't wait to see where he heads in the next five episodes (there are six total).
Lusty Crest (14min – Showrunner/Director: Kati Skelton)
The most bizarre and stylized of my favorites, Kati Skelton's Lusty Crest gives us sex-obsessed Kasha (Erica Dasher, The Body Tree), all wide eyes and pouty lips in her new job as hotel maid at the titular Lusty Crest, where sensual shenanigans meet demonic possession. Loud pink foregrounds the purposefully garish production design, and everyone, from Dasher to the rest of the cast, performs at their heightened best, the entirety resulting in an extremely bizarre bit of tomfoolery. Though I've never taken acid, I imagine that this is what it would feel like to do so and then grab a camera and a crew and venture forth with a mandate to tell whatever story pops into your head. That said, there is a plot and a method to the madness, however over the top, and it all results in a charmingly silly burst of narrative glitter. Think The Exorcist meets (an R-rated) Deep Throat meets Baz Luhrmann, and you'll get the gist. Good gooey fun.
– Christopher Llewellyn Reed (@ChrisReedFilm)