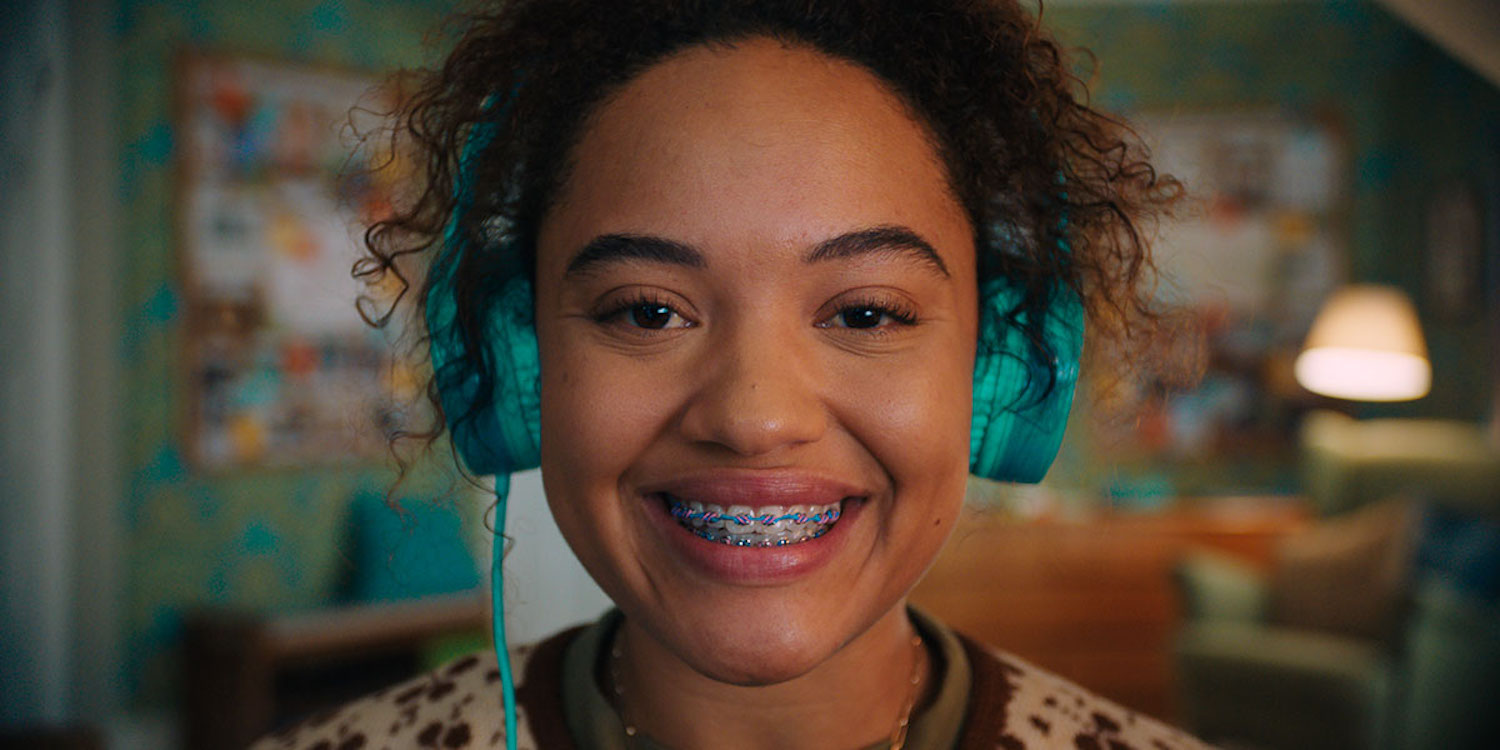 (The 2022 Toronto Film Festival or, TIFF runs September 8-18 in Toronto, Canada. HtN has tons of coverage coming your way so, stay tuned! Check out Chris Reed's movie review of Susie Searches. Seen it? Join the conversation with HtN on our Letterboxd Page.)
Susie is lonely. A part-time college student, she lives with her ailing mother and produces a true-crime podcast on the side. Sadly, almost no one listens to it. But then, one day, she solves a mystery in her own backyard and suddenly the accolades and attention come in droves. She's a hero, and no longer alone.
That's how things appear, anyway, as Act I comes to a close in Sophie Kargman's Susie Searches. An expansion of her 2020 eponymous short (in which Kargman, herself, played the lead), the feature accompanies the title character through the ensuing misadventures which bring her both headache and joy. Kiersey Clemons (Asking for It) stars as Susie, joined by two other fine actors, Alex Wolff (Castle in the Ground) and Jim Gaffigan (Collide). Filled with surprises, the movie proves engrossing from start to finish.
Wolff plays Jesse, Susie's classmate who is kidnapped soon after the film begins. Deciphering clues that the police, for whom she interns (under the distracted eye of Gaffigan's Sheriff Loggins), Susie finds Jesse and frees him. That is the catalyst to celebrity, first locally then nationally, as the story spreads about her crime-solving skills.
Soon, she and Jesse draw closer, though at least one of his friends seems simultaneously jealous and suspicious of her. How exactly did she know where to look? And how is she so sure that she knows who did it and why? These, indeed, are the questions, and if the film has a fault, it's that Kargman (here making her feature-directing debut), gives the game away a little early, even if she thereafter pieces together an exciting puzzle.
Helping Kargman's mise-en-scène is excellent work from cinematographer Conor Murphy (Mickey and the Bear), editor Christine Park (No Man's Land), and composer Jon Natchez (Luzzu), the first two delivering a series of vibrant split screens and frames-within-frames and the latter accompanying the narrative with an evocative score. As Susie's world goes up and down, image and sound follow. Together, it all makes for perfect harmony.
As peppy as the movie can be, the heart of the story remains profoundly sad. Other than braces on her teeth and a lifetime spent caring for her mother (who has multiple sclerosis), there's no particular reason why Susie should be such an outcast, and that she is provides a constant note of anguish beneath the surface. Susie Searches is, in part, about the lengths 21st-century people go to be famous, but it's just as much about despair. We therefore want Susie's dreams to come true, no matter how unethically she may behave. And though they do, in a way, they also don't. If you can bear that burden, then get ready for a thrilling ride.
– Christopher Llewellyn Reed (@ChrisReedFilm)
2022 Toronto Film Festival; Sophie Kargman; Alex Wolff; Jim Gaffigan; Susies Searches movie review