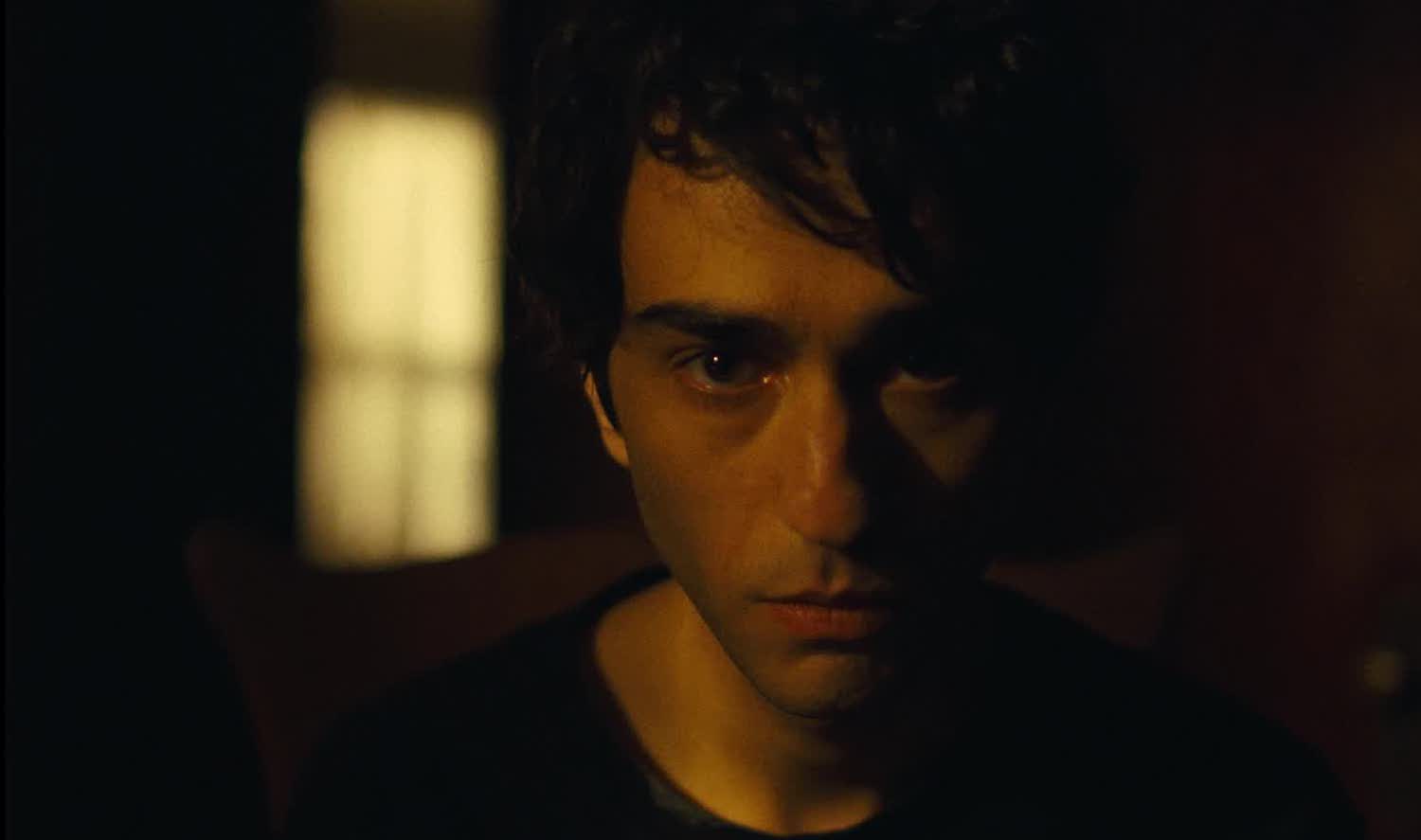 (After it's premiere at the 2019 Toronto International Film Festival, Joey Klein's new film, Castle in the Ground is available now on VOD via Gravitas Ventures. Like what you see here on Hammer to Nail? Why not give just $1.00 per month via Patreon to help keep us going?)
Sudbury, Ontario, Canada, is a bleak place of dark, claustrophobic apartments, abandoned buildings and rampant drug use and associated criminality. Or at least that's how Joey Klein (The Other Half) presents it circa 2012, where and when his new film, Castle in the Ground, takes place. An actor (in his brother Jesse's fine We're Still Together, for example) as well as a director, Klein appears to know a thing or two about performance and mise-en-scène, as evidenced by this exploration of grief, narcotics and the intersection of the two. And those drugs cane be both legal and illegal, as Klein draws a link between prescriptions and addiction that forms the unsettling spine of the piece. There's always the possibility, by the end, however, that the entire film is merely the hallucination of its central protagonist, which detracts neither from the premise nor the appeal of the story. It's a mystery wrapped in an enigma inside a bottle of pills. Pop them at your own peril.
We begin with 19-year-old Henry (Alex Wolff, Hereditary), nursing his sick mother Rebecca (Neve Campbell, Walter), whose few moments of solace come in the prescription painkillers she takes and the thought that, once she is gone, Henry will finally go off to college. She can't stand that he remains at home in their dingy flat, taking care of her when he should be off having fun, He doesn't see it that way, though he does upon occasion sneak off to see his girlfriend, a diversion that mom views with paradoxical annoyance. Theirs is a codependent bond, indeed, so much so that when Rebecca demands Henry gives her two medicines that are not supposed to be taken simultaneously, he finds it hard to refuse.
Meanwhile, across the hall, Ana (Imogen Poots, Vivarium) has moved in, bringing with her loud music and a string of odd characters banging on her door at all hours. When Henry sees her at the local pharmacy, she's a mess, jonesing for methadone to keep her off her harder drug of choice. Preoccupied with his mother's illness, he gently accosts Ana to ask her to turn down the noise, then finds himself offering a ride. Before he knows it, they're at what looks like an empty academic structure, where something's going on that hints at the sordid life from which Ana claims she wants to escape.
And then the inevitable happens, and with Rebecca's passing Henry drifts into near catatonia, the Jewish prayers and fellow worshippers that formerly gave him comfort no longer a respite from his distress. Ana, however, along with his mother's remaining painkillers, might be just what he needs, or at least what he wants. So begins his descent into the netherworld of addiction, or castle far below ground. He was already there, anyway, and didn't know it, participating in the purchasing and pushing of lethal drugs that just happen to be legal.
What fascinates in this absorbing drama, beyond the excellent acting and camerawork (Klein lingering on drifting close-ups that allow Wolff, in particular, to emote with face and body, both), is the way that the real danger, no matter the rising threat of real violence as Henry grows closer to Ana, is always clearly from within, not without. It's Henry's own demons that control his destiny, swirling just below the surface. Guilt over his mother's death blends with terror at being alone. Ana becomes a surrogate Rebecca, in a way; or is she, in fact, just a projection of his tortured mind? Take a hit off this compelling movie and decide for yourself.
– Christopher Llewellyn Reed (@ChrisReedFilm)