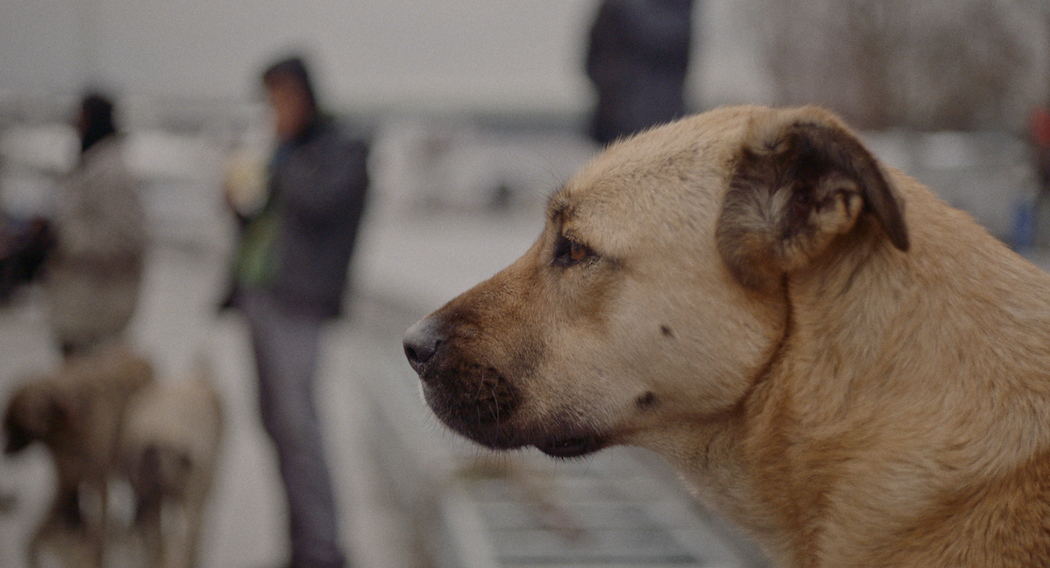 (Elizabeth Lo's feature debut Stray hits VOD platforms Friday, March 5 via Magnolia Pictures. Like what you see here on Hammer to Nail? Why not give just $1.00 per month via Patreon to help keep us going?)
First came the cats, dominating the streets of Turkey's capital of Istanbul in Ceyda Torun's delightful 2016 documentary Kedi. Now it's the dogs' turn, as Elizabeth Lo, making her feature debut with Stray, turns her own lens on the city's canine population. After a mass-extermination program, begun in 1909, eventually led to public outcry, Turkey thereafter enacted laws to protect dogs from abuse and killing, leading to a sizeable numbers of animals running wild, many of them tagged as part of government efforts to maintain public health. Focusing primarily on three central furry protagonists, Lo takes the viewer on an evocative journey through our reflected and refracted humanity as seen through the eyes of our occasional best friend.
Much as did Elsa Kremser and Levin Peter in their recent masterpiece Space Dogs, Lo expertly manages the difficult task of eye-level cinematography and fly-on-the-fur invisibility, embedding herself among the subjects with inconspicuous grace. "Human beings live artificially and hypocritically and would do well to study the dog," states an opening on-screen quote from Diogenes of Sinope (more will follow). And study we do, closely tailing Zeytin, our main character, as she makes her way through busy traffic, chases cats and interacts with other members of her species. Through a combination of close-ups on the eyes and wider contextual shots, the director creates an evocative portrait of existence on the metaphysical edge, fully lived in all its immediate glory and misery.
Though Zeytin makes a genial companion (unless one is of the feline persuasion, in which case, beware!), she is not the only one, and soon we meet others, among them another adult, Nazar, and a puppy, Kartal, each of whom has their own story to tell. This last one is a cause of much cinematic concern, especially once a group of human strays – adolescent refugees from Syria, similarly living on the street – decide they need a dog of their own, removing Kartal from a safe haven. Will they accidentally kill their stolen charge, or do better than we think they will? That, indeed, is the conflict, and so watch we do, ever worried. Along the way, Lo subtly examines the not-so-parallel trajectories of these kids (a nuisance) and the dogs (tolerated), revealing the limits of societal understanding.
What emerges from the rest of the footage in this brisk and, at just 72 minutes, brief tale is a gentle meditation on both the simple pleasures of being and the challenges of survival. We are all together in the battle to keep body and soul together; perhaps there is something to be learned in watching dogs take one day at a time, accepting what fate brings and making do. Certainly, I have greater plans than that, but occasionally it would be nice to just relax into the moment, wander freely and howl at the moon. Or at least sing along to the adhan (call to worship) emanating from a nearby mosque, which is how Stray ends, in a wonderful expression of pure joy. Join in, and pray to dog.
– Christopher Llewellyn Reed (@ChrisReedFilm)