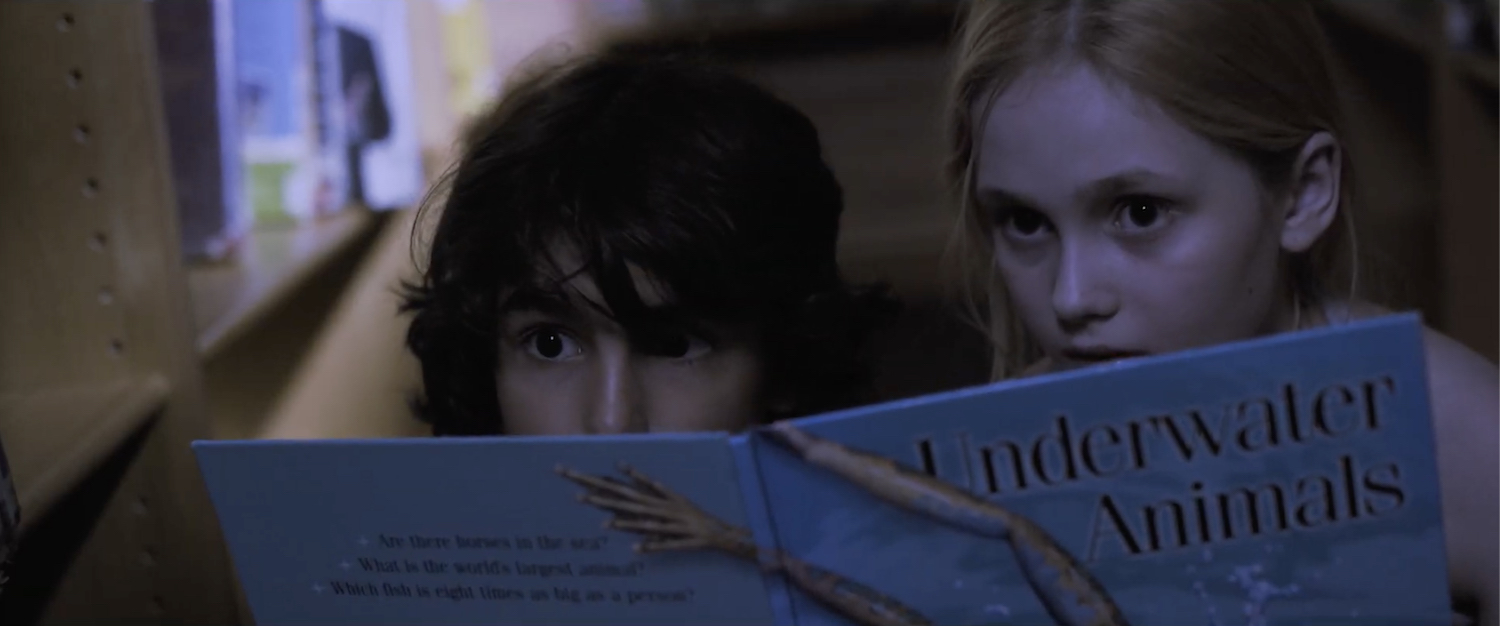 (Check out this movie review of Niav Conty's Small Time, streaming everywhere now.  Like what you see here on Hammer to Nail? Why not give just $1.00 per month via Patreon to help keep us going?)
Dramas where children are heavily at risk can be hard to watch, at times, and Niav Conty's Small Time is no exception. Still, as writer, director, producer, cinematographer, and co-editor (what does she not do on this film?), Conty often relieves the pressure of the narrative through quiet moments of gentle everyday humor and the natural exuberance of her young lead. Emma (a wonderful Audrey Grace Marshall, The Girl Who Got Away) may not have yet hit her tween years, but she already has a world of experience navigating death, depression and drugs in the orbit of the troubled adults around her. That she emerges with her joie de vivre undiminished is a testament both to her innocence and resilience. As uncomfortable as the movie may often make us, we owe it to her to let it all sink in.
Conty photographs each scene beautifully, her compositions as artful as they are unobtrusively so, never drawing attention to their exquisite frames, yet enhancing the story through their careful precision. The elliptical editing keeps us on our cinematic toes, as well, the plot flitting between past and present in a manner not always immediately clear. We fight for equilibrium and comprehension, just as does Emma in a crumbling universe. The very first shot of her reveals a girl kicking a stone down a hill, an agent of seeming chaos, followed by a close-up of a jagged icicle hanging from a tree, captured in intimate shallow focus. It's a brutal universe, so best be prepared. And then, no surprise, we cut to a corpse.
This is Emma's grandfather, whose death places her in the care of her addict mother, Jessie (Dominique Johnson). Unfortunately, Jessie can't stay away from heroin for too long, courtesy of ex-boyfriend and drug dealer Rick (Holter Graham), who is left with Emma after Jessie overdoses. His circle of friends likes to party, so Emma is immersed in the dangerous muck of drinking, smoking, needles and more, somehow managing to avoid the worst (all she gets offered is a beer, though she does help someone cook heroin). Lonnie (Kevin Loreque), a war veteran with PTSD, stares at her with an intensity that borders on pedophilic, until we eventually learn that he is her biological father and merely in a state of constant anxiety about, well, everything. He means her no harm, even if he can't do much good.
At least he gives her a relatively clean roof over her head, courtesy of his mother, Sadie (Maria Hasen), a deeply religious woman who remains calm no matter what insanity rages nearby. She is the one who picks up Emma after a fight at school, and who offers a kind of structure that may help the girl survive into at least the years immediately on the horizon. Still, Emma is not without her own growing pains, her only friend a sweet Muslim boy (Sina Rassi) in her class, whom she torments despite his devotion. Given what she has been through, she could do worse. Still, she's (mostly) kind to her cat, which is nice (though Conty frustrates this viewer by often leaving the cat out of the picture, raising the feline stakes of the story, only to have the cat suddenly pop up again).
These many elements come together in a powerfully evocative mix, like a modern-day Italian neorealist fable. Shot in Pennsylvania's northern Bradford County, Small Time thinks big, becoming a metaphor for the opiate crisis ravaging the nation. Even if not all performances are equally on point, Audrey Grace Marshall always shines, her face a repository of the hurt and hope that lie ahead. When Emma asks Lonnie why he is so sad, he throws the question back, asking her why she is not. "I like life," she responds. Here's to the future she deserves.
– Christopher Llewellyn Reed (@ChrisReedFilm)
Niav Conty; Small Time film review