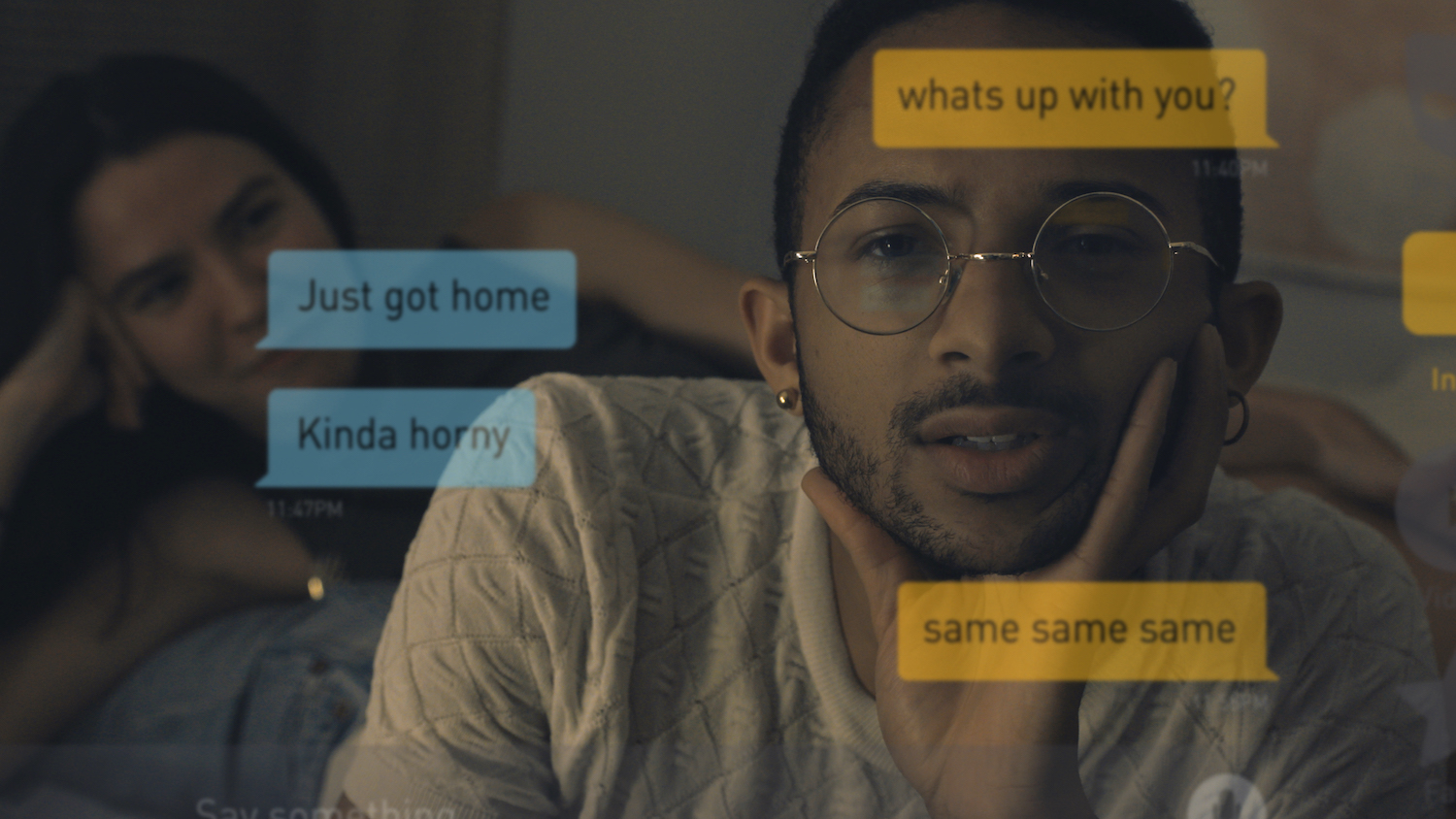 (The 2021 Sundance Film Festival runs January 28- February 3, all virtually as well as with drive-ins sprinkled around the U.S.. Hammer to Nail is bringing you a ton of coverage so, keep coming back! Like what you see here on Hammer to Nail? Why not give just $1.00 per month via Patreon to help keep us going?)
Looking for love in the modern world? How about in the middle of a pandemic? Where should we go and what should we do? Let's try the same ubiquitous method that has gradually taken over the dating scene since the rise of the internet in the 1990s: online dating. Or rather, since that sounds so early 2000s, how about an app, or more than one? There is certainly no shortage of ways to date virtually these days. And I should know, since I am a veteran of this lifestyle. Which hardly speaks to its efficacy in finding true love, but a guy can dream.
In Searchers, a new documentary from Pacho Velez (The Reagan Show), we explore the great variety of lonely souls out there – at least in New York City – including the director himself. Filmed with subjects looking at a screen placed between them and the camera, the movie features people gazing into our eyes as they scroll through unseen profiles. From twentysomethings to one very spry octogenarian, we cycle through needs both romantic and mercenary (this last from a pair of sugar babies looking for their daddies). Though small in scale, the film is large in spirit and heart.
The apps, like the potential mates, remain but blurry foregrounded images, though anyone who has spent some time doing the same will instantly recognize a few, and guess at others. But they're not the focus. Instead, it's the commonality of the experience, across generations and phenotypes, that makes of Searchers a tale both specific and universal. Despite our different wants and attractions, everyone, more or less, just wants someone to spend time with (or to spend money on, or to give us money). May the "wretched refuse" of the Big Apple's "teeming shore" (and by extension, the rest of us) be made even a little less wretched thanks to the virtual made real.
We can hope, we can fantasize, but at some point we have to meet. Velez leaves that part out, except via anecdotes recounted. He starts out circumspect, merely observing his ensemble, one at a time, choosing (or not) their coveted targets, then returns, in time, to probe deeper into what they want. If they know, as certain individuals are more in tune than others to their desires. Some just swipe on anyone who looks good (the most superficial of strategies), while others take the time to meditate on the process and what it means for their future.
Robert, 75, says he always looks at the worst photograph, as that is most likely the most accurate. Olivia and Austin, each 23, back from a bar and horny, hate the frequent "What are you into?" question, joking about the best response. Jon, 55, Black and gay, laments that there aren't more folks like him on the app he uses. Pacho, 40, finds himself fielding a query about why his lower cutoff age is 28 (yes, why is it, Pacho?). And then there's Helene, 88, who looks at least 20 years younger, is interested in men at least that much younger, and refuses to quit. Please don't. May you keep searching until you find someone worthy, for short- or long-term. May we all.
– Christopher Llewellyn Reed (@ChrisReedFilm)