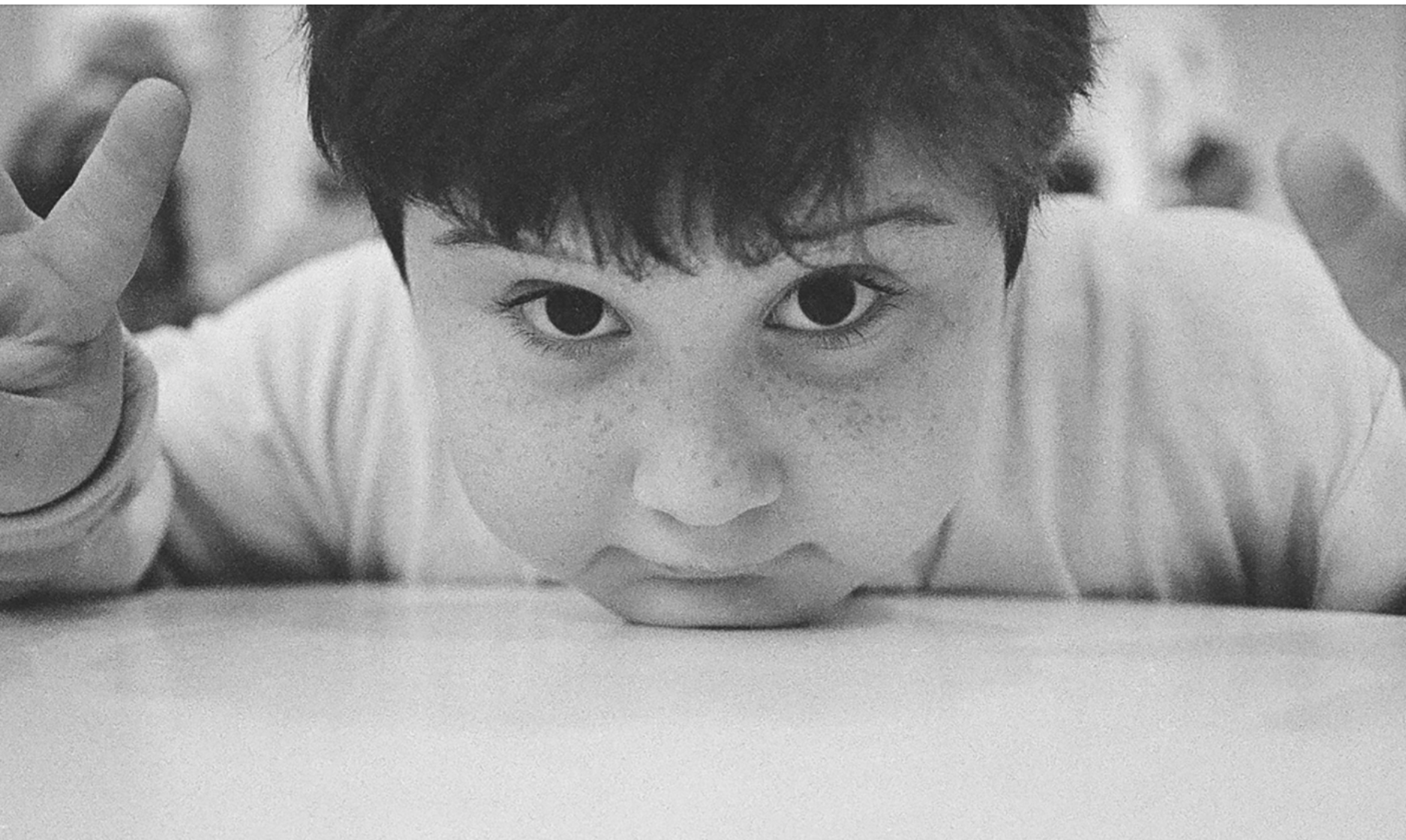 (Sasha Joseph Neulinger's intense but needed documentary, Rewind  lands on VOD Friday, May 8 via PBS. Like what you see here on Hammer to Nail? Why not give just $1.00 per month via Patreon to help keep us going?)
Viewer discretion advised: there is much talk of child sexual abuse in director Sasha Joseph Neulinger's harrowing debut documentary, Rewind. And yet, if he can endure it, so can we. After all, it's his story, which means that no matter our own feelings, Neulinger has lived through them many times over, and worse. Plus, something inspiring happens along the way as we watch, which is that the horror, always present, takes second place to the uplifting sight of Neulinger's healing. Fast forward to its end, and Rewind becomes a tale of survival that combines outrage, catharsis and justice in a powerful mix. It's beautiful to behold.
We do not start immediately with the bad stuff, but rather with the days before young Sasha appeared to change from the bright, engaging child he was born to be to an angrier, sullen boy. Through interviews with family members, including his mother, father and sister, along with copious archival footage, we learn about Sasha's home life and the circumstances that led, eventually, to the abuse. Indeed, Sasha, as a filmmaker, is lucky that his father, Henry, was such an avid videographer, though his mom, Jacqui, early on laments that the first thing dad did when her water broke was rush out to buy a camcorder, which thereafter became, as she calls it, a wall between him and the family. At least something good came of it (and for Henry, who is himself a filmmaker, to this day).
We also meet the detective and district attorney who eventually pursued action against the perpetrators of Sasha's abuse who, no surprise (as the statistics listed on closing title cards remind us is most often the case), were people he knew. They were, in fact, people in his own family. And in a further complicating bit of tragedy, we learn that they, too, were victims of abuse when they were children (also the norm). We can and should condemn, but we can simultaneously shed a tear for the innocents they once were. As Sasha's childhood therapist tells us, "Child sexual abuse is the gift that keeps on giving." Rewind and start again, in other words.
None of this is easy to watch, but all of it makes for essential viewing. The strength of character and will to survive on display exhilarates even as the need for it depresses. This is real-life drama of the highest order, wrapped up in a tight 86-minute package. You won't want to go back and watch it again, but you will appreciate all that the film brings to the cinematic table. So hit pause for a moment and give Rewind the attention it eminently deserves.
– Christopher Llewellyn Reed (@ChrisReedFilm)