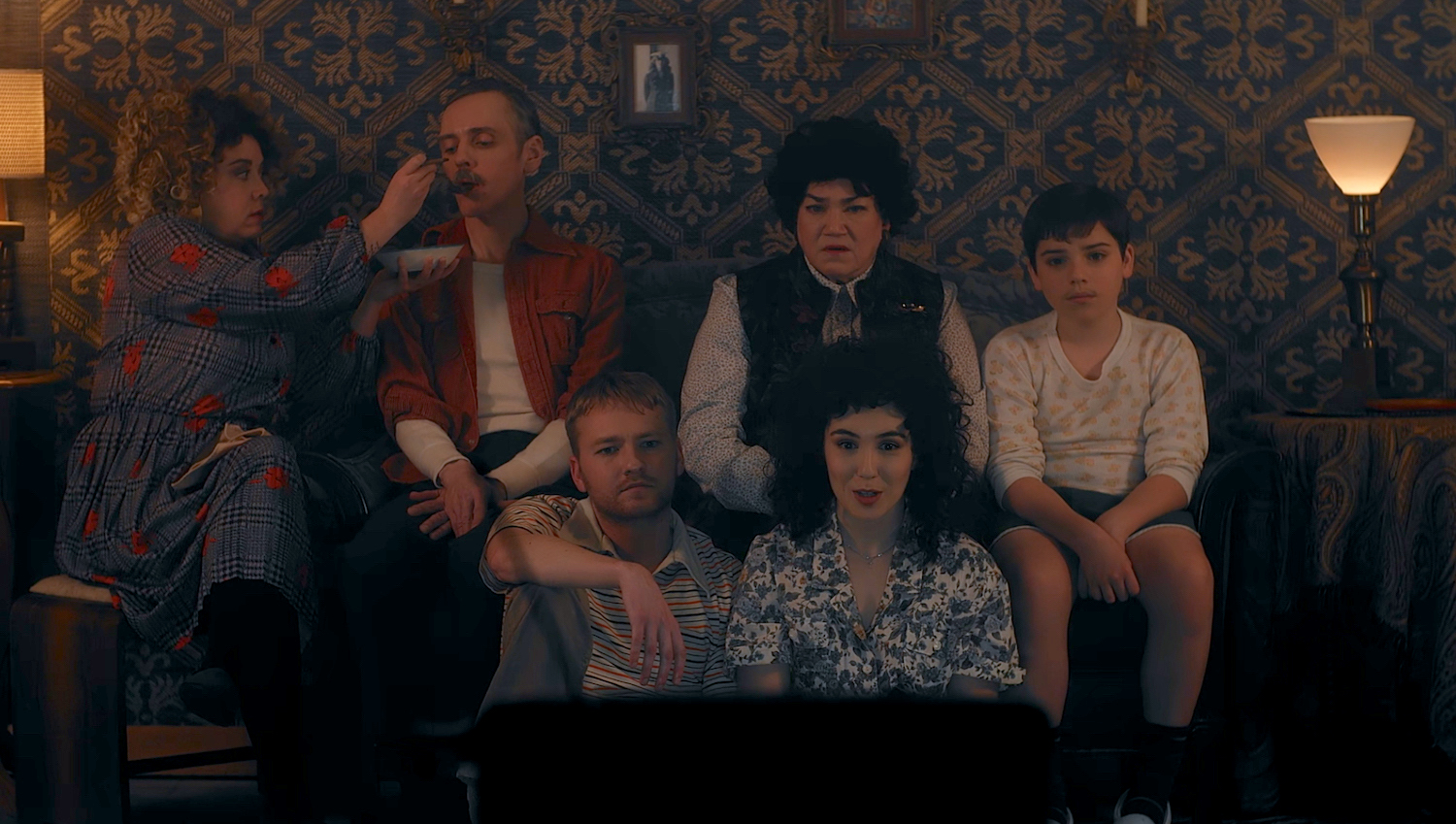 (The 2021 SXSW Film Festival kicks off March 16 and runs through the 20th, all online. Hammer to Nail has tons of coverage coming your way so stay tuned! Like what you see here on Hammer to Nail? Why not give just $1.00 per month via Patreon to help keep us going?)
Seattle director Wes Hurley (born Vasili Naumenko in Vladivostok, Russia, back when it was still the USSR) concocts a stirring, visually inventive autobiographical tale in Potato Dreams of America, taking us from his Soviet childhood to emigration to America and the fraught drama of his coming out as gay. With a hyper-stylized, playful mise-en-scène, Hurley wastes little energy on naturalism, preferring instead to immerse us in the bizarro fantasy world of his real imagination. Do not be fooled, however, as no amount of purposeful defamiliarization can mask the all too familiar dangers of prejudice and closed-mindedness that lurk at every turn. We may cheer his liberation, but along the way we fear he may never set himself free.
Hurley's cinematic style may initially strike some as off-putting, so odd are the performances and production design, but if one relaxes into it, the movie quickly begins to deliver. The actors in the Russian sequence speak English with an American accent; once we shift to the United States, different actors incarnate the same roles, now with a Russian accent. This device makes perfect sense, as everyone is at home, at first, and later a stranger in a strange land. Everything else flows from this search for identity.
Soviet Vladivostok, as presented here, is a delusional world full of anti-Semitism and homophobia, not to mention little opportunity, so when divorced mother Lena (Sera Barbieri) decides it would be best to find an American husband via an agency, there is genuine logic to that choice. Meanwhile, young Potato (Hersh Powers), as he is called, when not gazing longingly at Jean-Claude Van Damme on TV or palling around with imaginary (and very camp) friend Jesus Christ (Jonathan Bennett, The Haunting of Sharon Tate), is very much an odd man out in school, refusing as he does to attack Jews and gays. And so off the pair go, to the West, where new spouse John awaits.
There, Marya Sea Kaminski and Tyler Bocock take over as Lena and Potato, with John played by Dan Lauria (Eagle and the Albatross). He's not quite as advertised, though there is a surprise in store about his true desires that shifts the narrative in the movie's final section. Desperate to survive in their new home, Lena and Potato do not want to rock the domestic boat, though Lena draws the line on forcing her son to be someone he is not. Ever supportive, she blinks not one eye when he comes out.
What emerges most from the film is our joy in experiencing such a fresh vision, from a director unafraid to express himself in his own unique way. In spite of the high stakes, there is always an impish quality to the affair. Life may be difficult, with seemingly insurmountable obstacles, but what's the point of wanting more if you can't see the potential fun ahead? After decades of communist rule on top of centuries of Tsarist empire, Russians have always been good at cracking jokes in the face of oppression, never forgetting the seriousness of it all, however. And that's just what Hurley does in Potato Dreams of America, making fun, but never light, of that which counts. He dreams big, to our everlasting delight.
– Christopher Llewellyn Reed (@ChrisReedFilm)