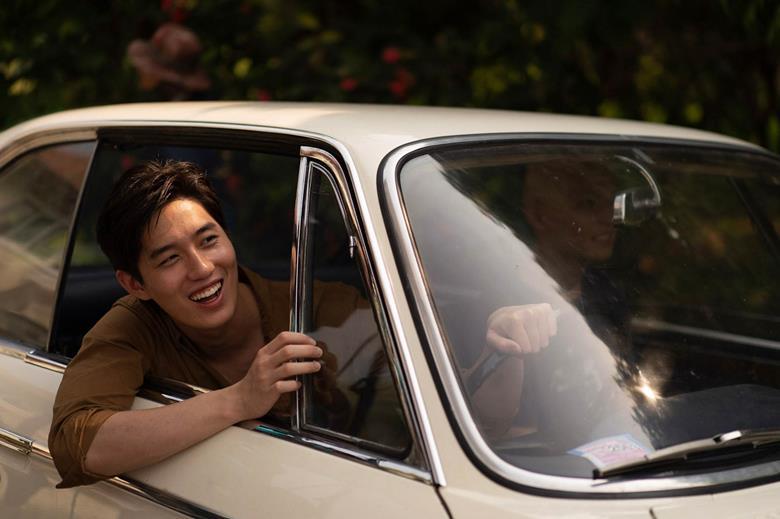 (The 2021 Sundance Film Festival runs January 28- February 3, all virtually as well as with drive-ins sprinkled around the U.S.. Hammer to Nail is bringing you a ton of coverage so, keep coming back! Like what you see here on Hammer to Nail? Why not give just $1.00 per month via Patreon to help keep us going?)
With a bit of High Fidelity meets Cocktail, the touching One For the Road by director Baz Poonpiriya is a lovely film about male friendship, learning to grow and how the past can shape our future. Produced by Wong Kar-Wai, the film is comedic, sweet, and has a great soundtrack, despite a few overly saccharine scenes. 
Aood (Ice Natara) is diagnosed with cancer and reaches out to his long lost friend that he left behind in New York when he returned to Thailand. His buddy is nicknamed Boss (played by Thanapob Leeratanakajorn) and is the Asian Tom Cruise, a flirty bartender with mixing skills that bring all the girls to the bar. Aood, when last they left off, abandoned his friend to return home with a girlfriend that he has since lost. When Boss goes home to help his friend, the two end up on a road trip that lets them both better face their past and future together.
While there is a lot of formulaic buddy road trip to the film, the story is overwhelmingly made gorgeous by the cinematography by Phaklao Jiraungkoonkun. The lush colors of the various scenes and excellent acting lets the viewer escape into the story. Sure, we've seen this idea before but it doesn't make the trip any less fun.
– Melanie Addington (@MelAddington)