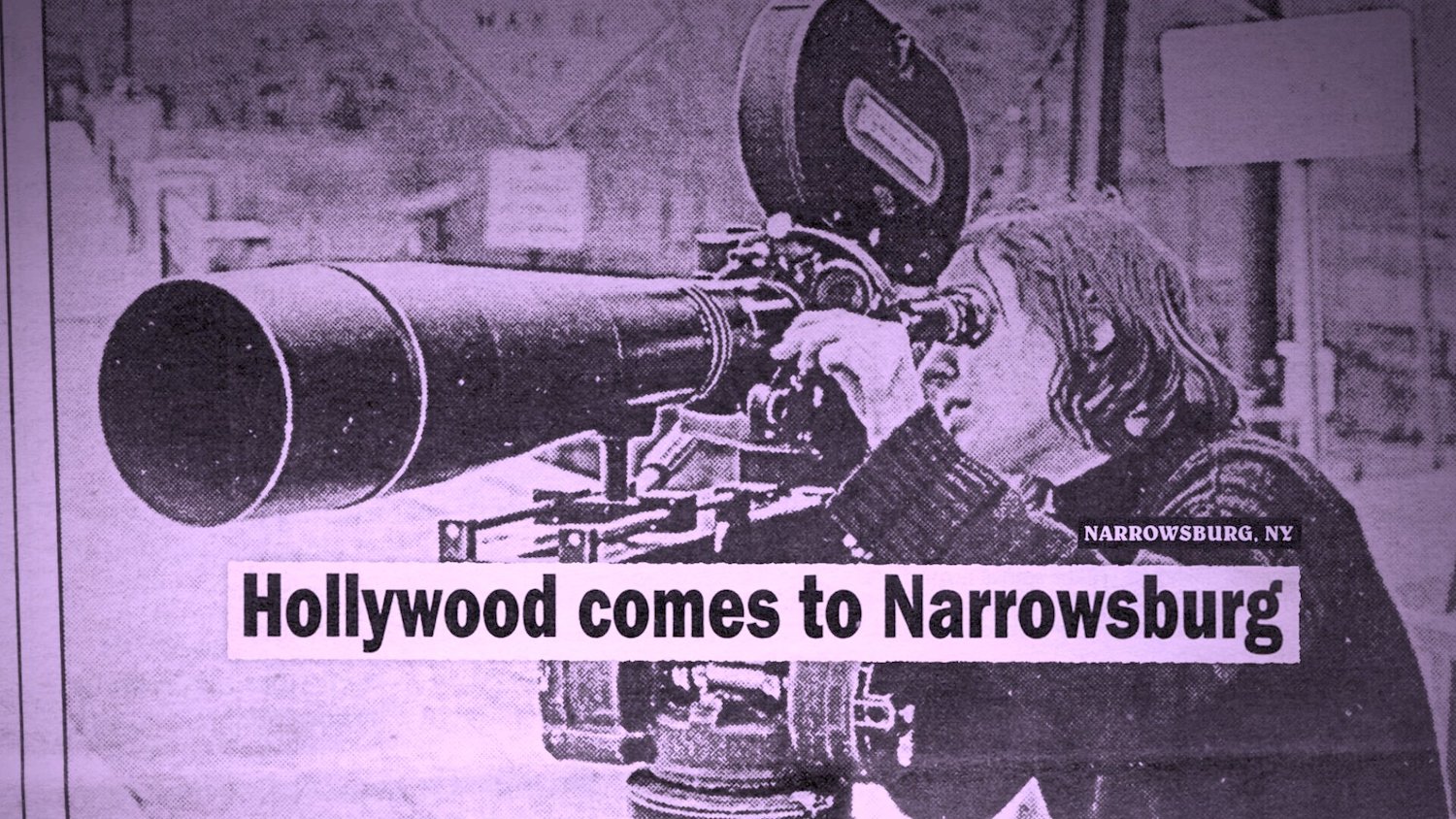 (DOC NYC ran November 6-15. Lead critic Chris Reed is there bringing you tons of coverage so stay tuned! Like what you see here on Hammer to Nail? Why not pay just $1.00 per month via Patreon to help keep us going?)
Stories of disasters in the making are often a lot of fun to watch, as long as we are not the ones directly affected by the misfortune. One of my favorite such documentaries is Lost in La Mancha, Keith Fulton and Louis Pepe's 2002 profile of everything that went wrong (and everything did go wrong) with director Terry Gilliam's attempt to film a movie based on Don Quixote. Now comes Narrowsburg, from Martha Shane (Picture Character), a documentary long in the making about events that transpired 20 years ago in midstate New York. Comedy and tragedy make excellent bedfellows in this fast-paced take on what happens after smooth-talking grifters move to a small community and sell it on a seemingly impossible dream.
When Richie Castellano and his wife Jocelyne arrived in the hamlet of Narrowsburg – located about 110 miles northwest of New York City, right next to the Pennsylvania state line, on the Delaware River – in 1998, he was fresh off an acting stint on the soon-to-be-released Analyze This and she was hot off a successful run working for the Hollywood Film Festival. He spoke with a heavy Brooklyn accent, she with a French one; he emphasized a goodfella demeanor and past (he had spent time in jail for robbery), while she was much more polished; despite these differences, they seemed very much in love, not only with each other, but with Narrowsburg. A place where everyone knows each other by sight, Narrowsburg was not quite prepared for this invasion from the outside world, though the couple's intentions appeared benign. What's wrong with starting a film festival?
For that's what they did, launching the Narrowsburg International Independent Film Festival in 1999, promising to turn the town into the "Sundance of the East." All went well that first year, inspiring the locals to have confidence in their adopted citizens. So when Richie and Jocelyne came up with the idea to not only continue the festival for a second year but also shoot a movie in Narrowsburg (which would premiere at the festival), residents were not only enthusiastic, but prepared to pony up cash. The stage was set for something spectacular, though whether that was in the realm of success or failure, time would tell. It could also just be a massive con.
Along comes Martha Shane over a decade later, along with her producer Dan Nuxoll, to discover this almost-forgotten tale. Interviewing the townspeople, cast and crew of the ill-fated feature (entitled Four Deadly Reasons), and even Richie and Jocelyne, themselves, taking us on a cinematic journey as entertaining as it is bizarre. Living through the experience was probably hell for those profiled, but what a delightfully crazy narrative it makes. The director emphasizes the illusory nature of Tinseltown fantasies through her talking-head interviews, projecting duplicate images of her subjects in multiple places in the frame as they speak, a device both appropriate to the theme and visually striking. As her opening title card proclaims with a quote from French New Wave filmmaker Jean-Luc Godard: "Cinema is the most beautiful fraud in the world." Indeed, and how exquisite this movie is.
– Christopher Llewellyn Reed (@ChrisReedFilm)
Like what you see here on Hammer to Nail? Why not pay just $1.00 per month via Patreon to help keep us going?