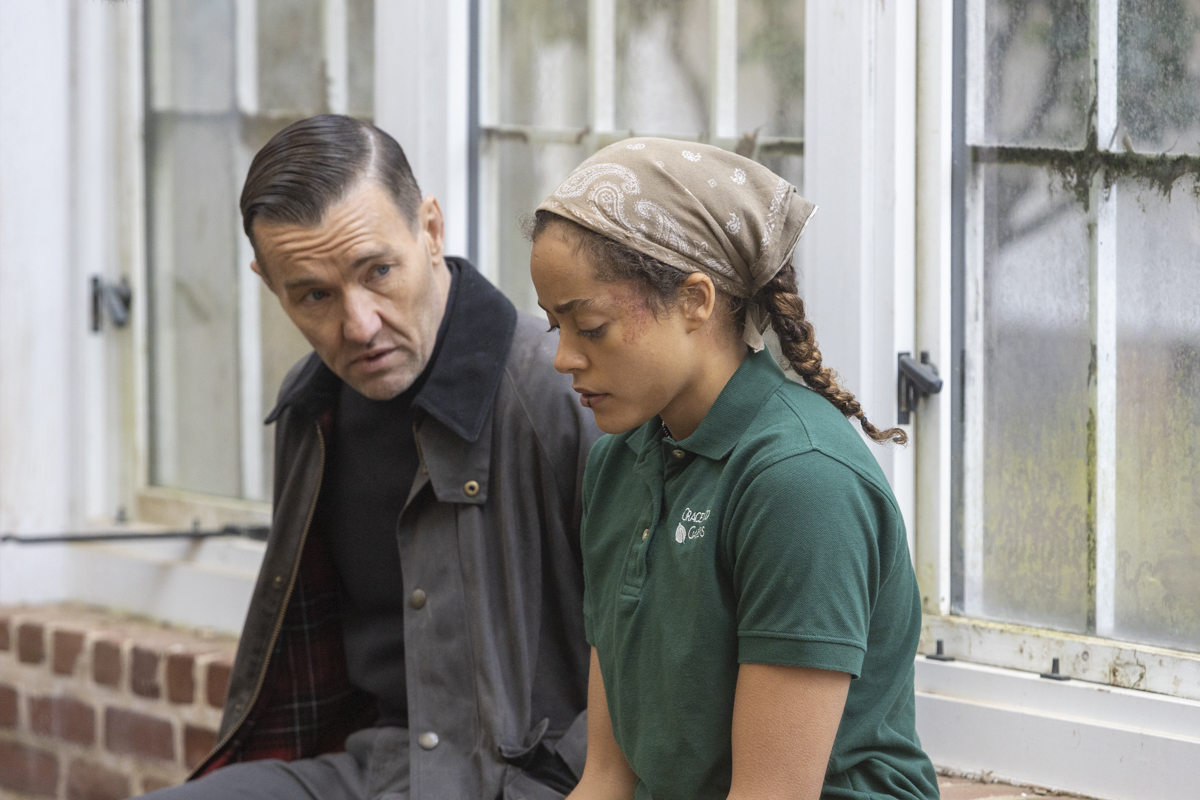 Editors Note: Master Gardener is now playing in theaters via Magnolia Pictures. Below is Matt Delman's review from the New York Film Festival.
(The 60th New York Film Festival (NYFF) runs September 30-October 16. Check out Matt Delman's movie review of Paul Schrader's Master Gardener.)
Paul Schrader is no stranger to controversy. The 76-year-old director likes to push the envelope, and he doesn't care what anyone thinks. That makes his films often interesting, sometimes profound and sometimes problematic. He accomplishes all three here, with Master Gardener, which is the third in a trilogy of 'men with demons writing in a journal' movies. In a recent interview, the filmmaker insisted he will continue his tetralogy, and noting next time the main character will be a woman. One hopes that shift in perspective will reap cinematic rewards.
A master of the restrained thriller, Schrader is able to get the audience on the side of a former neo-nazi, played by Joel Edgerton, who brings a brutish gravitas to the role. Also starring is Sigourney Weaver, who plays a Southern baroness of a large estate—a plantation, really—full of regal gardens. She gets some of the best dialogue and delivers it with alacrity. This fabulous role should cement in everyone's mind that her career is far from over. They are joined by Quintessa Swindell, playing a biracial step-grand-niece to Weaver's character, whom is offered an apprenticeship with Edgerton's character, in hopes that she will take to gardening and one day inherit the whole place to 'keep it in the family'.
The racial themes are somewhat new territory for Schrader. His last film The Card Counter co-starred Tiffany Haddish as Oscar Isaac's romantic love interest, but her casting was mainly colorblind. In Master Gardener, race is front and center. One can see how, on paper, an old cis white man making a movie about a neo-nazi who develops a relationship with his young black apprentice is a precarious proposition. However, Shrader almost pulls it off. Were it not for his peculiar ending, the film would have been more digestible, but as it stands you get the icky feeling that he takes his fantasy too far. Which is a shame because otherwise this is a beautiful film worthy of much admiration.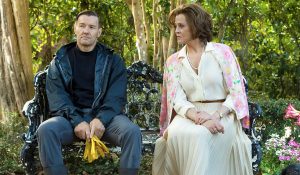 Narvel (Edgerton) has found a terrific place to hide, amidst the flowers that he tends to on Norma's (Weaver) sprawling private estate. He wins us over because he has flipped and is ratting out his former Proud Boy buddies to the feds. But his body is still covered in swastikas and other hateful tattoos. When Maya (Swindell) discovers them, she is rightfully incensed and lets him know it. Edgerton doesn't get too defensive, repeating that he was once a different person. Later she asks about getting them removed, Narvel responds, "I looked into it." He initially shuts down her sexual advances, which was reassuring, but the sexual tension is too palpable to ignore. After being abruptly dismissed from Norma's estate, they shack up in a motel, and explore each other's bodies in a powerful scene where he kneels in front of her in repentance for his past sins. She seems to absolve him, although luckily the scene cuts before things get too physical.
(SPOILERS AHEAD) Up until this point, the audience has bought into Narvel as a protector, and we forgive his sins along with hers. Maya is a drug addict and Narvel tries to save her in that respect too. In the 3rd Act, a flash of violence shakes things up, and Narvel gets back into Norma's good graces. During a negotiation, he demands that he and Maya live on the estate as husband and wife. Norma (who has her own romantic arrangement with Narvel) screeches, 'That's outrageous!' echoing what the audience is no doubt thinking as well. But Schrader holds fast to this idea and we're left with a 'happily-ever-after' ending of Narvel and Maya building a home together. Perhaps Schrader thought this ending reflected some racial reconciliation, but it comes off as unearned and almost absurd. Otherwise, the direction is mostly inspired, and the script's dialogue (and journal narration) is some of the year's best. A signature surreal sequence where Narvel and Maya drive through a flower tunnel is divine. One wishes the exhilaration of a budding friendship could be enough.
– Matthew Delman (@ItsTheRealDel)
2022 New York Film Festival; Paul Shrader; Master Gardener movie review