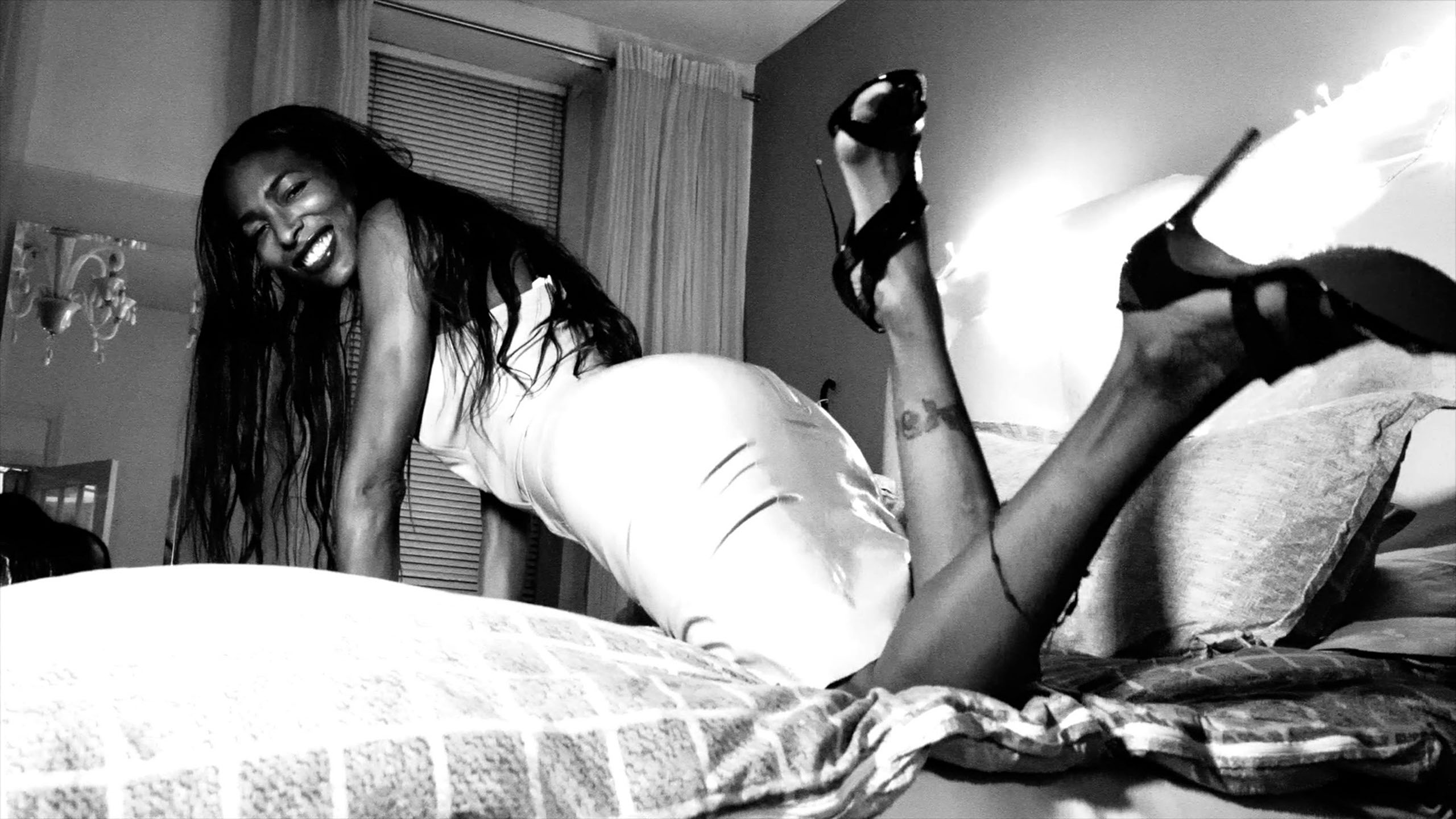 (The 2023 Sundance Film Festival took place January 19-29 in and around Park City, UT and virtually. As always, Hammer to Nail has you covered with tons of movie reviews like Bears Rebecca Fonté's  review of the film Mutt. Seen it? Join the conversation with HtN on our Letterboxd Page.)
I am the rare, lonely voice that believes all the praise heaped on Sean Baker's 2015 iphone-filmed Sundance hit Tangerine is not only misdirected but also problematic. A white, cisgender male telling the story of two Black transwomen does not advance the narrative in a helpful manner for transpeople to tell their own stories. Even more unfortunate, he chose to make them sex-workers, traditionally the only role transwomen have been allowed to play. As Trace Lysette says in Disclosure [discussing her roles in Transparent and Hustlers], "if you're only seeing us as one thing, without any life outside that, people are never going to get to see us as a whole person." And if white, cis men writing most and directing most of scripts in Hollywood and only creating space on screen for transwomen where they have to be sex workers, and controlling the representation of that world, something they cannot possibly understand.
Fast forward eight years and Sundance seems to be doing their best to correct that grievance with not one but two documentaries about Black transgender sex workers made by Black transgender women, Kokomo City and The Stroll.
Kokomo City comes from the singular mind of D. Smith, a two-time Grammy-nominated songwriter and producer who has worked with Lil Wayne and Katy Perry. Intimate portraits of four trans sex workers are punctuated with dead-on song choices like "Sissy Man Blues" from the singer who lends his name to the title of the film, Kokomo Arno. Kokomo City is a state of mind, where these sisters can share their most precious secrets, memories, and fears. If you felt yourself bristle at the word 'sissy' then this is not the film for you. This is a film that leans hard into what it means to be trans, to be a sissy, and why that is terrifying to Black masculinity. D. Smith allows her subjects the space to be themselves, with no predetermined end result in mind. The effect is something a more traditional documentary could never achieve, the feeling that you are in the room with these women.
Atlanta women Koko Da Doll and Liyah Mitchell and New Yorkers Daniella Carter and Dominique Silver are what their clients need, and what they can't get at home, "a pretty-ass girl with a big dick," as Koko confesses. These men have to present in their everyday life as something very masculine and dominant, but what they really want is to be a bottom. The girls call it 'trade,' as they trade their wives at home for the sex worker for the night. In D. Smith's eyes her subject are not victims, but they are survivors. There is none of the trauma-porn most LGBTQ+ documentaries focus on, especially those made by outside the community. Although the director has never done sex work, she did see all the doors that closed to her when she decided to transition in the middle of a successful career. Just like Smith, the residents of Kokomo have carved out their place of peace in the face of prejudice. Many have found love, and D. Smith makes space for their story as well.
Throughout Kokomo City D. Smith comments on the subject matter buy interposing artist images whose relation to the story is tertiary at best – the opening of a flower, a topless ballet dancer – visuals that press the intimate story out of the safe walls of the hotel rooms that are often serve as the mise en scene. She provides the cosmos for these stories to orbit as they will, and allows the viewer a flyby on a satellite that can kiss the surface of each of them, but can never really breath their atmosphere. But these women can. They are survivors of their singular stories.
Using a completely different methodology, Kristen Lovell and co-director Zackary Drucker, attempt a thorough history of the meatpacking district in The Stroll, the focal point of decades of Black transgender sex workers. Lovell herself spent years on The Stroll and her personal connection to the story and the women she interviews give her film an authenticity that no other film about this topic has ever achieved. Using a double camera technique for interviews, she shares her own reactions and memories as she connects and often reconnects with the women who walked the same sidewalks. But Lovell and Drucker also do the research, drawing on archive footage dating back to the days of Sylvia Rodriguez and Marsha P. Johnson. In one rediscovered clip, RuPaul walks 14th street in 1992 and jokes with the sex workers as if they are a lighthearted fluff piece on the local news.
The Stroll never shies away from the danger of life as a sex worker, but it also attempts to capture what has never really been allowed liberty, the joy and shelter these women often found amongst this community, their community. At a time when trans women had few safe spaces, the Stroll was full of people who understood their experience and had their back. If a trick became violent, there were a dozen women nearby to protect the girl. There were older women, mothers, who took fresh girls, often runaways from a home that closed their door to them when they came out, and showed them how to survive.
Lovell and Drucker never run out of unique ways to break down their subject matter. Animation captures the loss of old friends 'torn' from the picture by untimely death. Residents of the neighborhood offer a ground level view often in opposition to their evening visitors, but sometimes surprisingly supportive. Especially effective is when they bring their interviewees back to the meatpacking district, a place so changed that they can barely find their own way.
The Stroll is an important documentary. It is a Black transgender former sex worker director, telling the story of her community. But more than that, it is elegantly made, well-paced, emotional, honest, and packed full of knowledge. I've rarely seen a film so complete and satisfying. If I could ask for one thing, it would be for the directors to sit down with RuPaul and hear his defense of self in the resurfaced clip. But this isn't his film, he is an interloper in a world that has been all but erased. The Stroll will be forever captured and preserved in Lovell and Drucker's instant-classic film.
– Bears Rebecca Fonté (@BearsFonte)
2023 Sundance Film Festival; Kristen Lovell, Zackary Drucker; The Stroll movie review; D. Smith; Kokomo City movie review