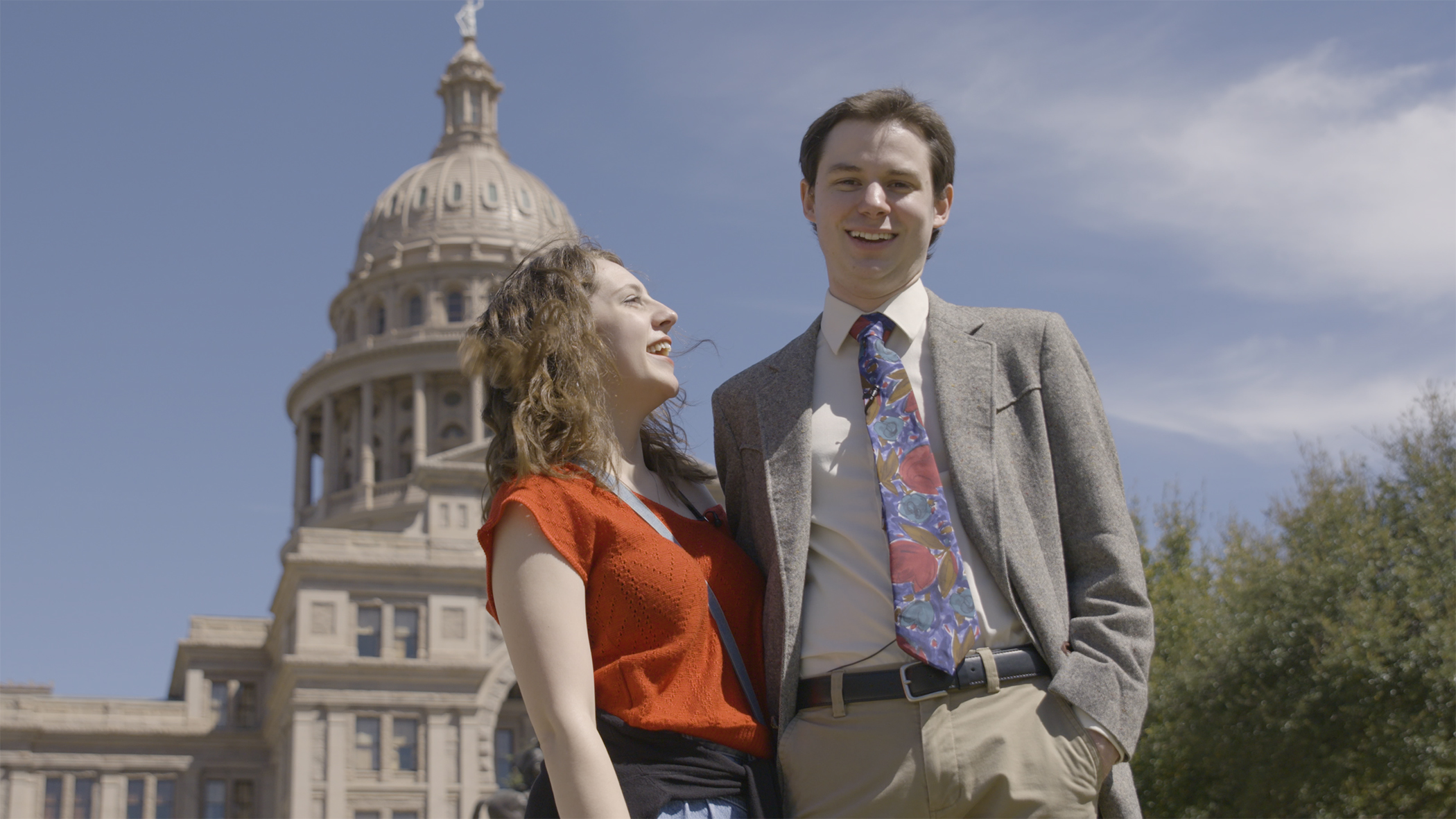 (The 2021 SXSW Film Festival kicks off March 16 and runs through the 18th, all online. Hammer to Nail has tons of coverage coming your way so stay tuned! Like what you see here on Hammer to Nail? Why not give just $1.00 per month via Patreon to help keep us going?)
One unintended consequence of Knock Down The House, the 2019 documentary that followed four women running for congress, was that it lifted these women up. Most remember that film as the story of Alexandria Ocasio-Cortez, the only one of four candidates the film followed who won in 2018. She has since been joined in Congress by Cori Bush who, in benefiting from the Netflix movie bump (and just being amazing), overcame her initial defeat and is now serving her first term. Kid Candidate follows 24 year-old Hayden Pedigo as he runs for city council in Amarillo, Texas, but he's not exactly AOC. Director Jasmine Stodel similarly lifts Hayden up with her empathetic portrait, and when he runs again he will be a better candidate for it. Funny, touching and in parts infuriating, Kid Candidate is ultimately a tale of David vs Goliath, how big money politics keeps outsiders from having a seat at the table.
Your first impression of Hayden Pedigo might be that he's 'timid' or 'awkward', which aren't exactly good adjectives for a politician. But he's also highly intelligent and unintentionally charming. He has passion around certain issues. He is an above average communicator. He can play the guitar. With some practice and mentorship, he could be city council material. His opponents belittle his candidacy as mere parody after seeing his goofy Harmony-Korine inspired campaign video that garnered hundreds of thousands of online views. The PAC "Amarillo Matters" is determined to maintain their power by supporting white, conservative candidates who prioritize, for example, a $4M football stadium in a wealthy neighborhood over a dilapidated public pool in a low-income neighborhood. Stodel does some nice investigative work into the local politics of Amarillo, and the findings are unsurprisingly disheartening. Young challengers to the entrenched political system, like Hayden, give us hope for a more just future.
Hayden recognizes Gen Z's nihilism towards politics but consider the Parkland kids or the stars of Boys State, and it's clear that some young people are highly motivated to change the course of our planet. Stodel offers an alternative perspective through a cynical seasoned mentor: a curmudgeonly – and I assume unpaid – political consultant named Jeff Blackburn who could be confused for the comedian Lewis Black. He's like one of the behind-the-scenes operators you see on VEEP (think Gary Cole or Kevin Dunn). They make a fun pair, and Blackburn's practical advice to naive Hayden helps him grow as a candidate. There's also a ray of hope found in the Sudanese community that makes up a large part of the meat factory workers in Amarillo. Hayden attends their community events and makes them feel really listened to. He connects with them on a level that the "Amarillo Matters"-certified candidates could never. Building a diverse coalition of supporters who will turn out for you on election day is critical to winning, and we can see Hayden planting those seeds.
Hayden's campaign purposely did not raise any money. It's safe to assume the budget for the film was similarly non-existent. But despite the low production values, fans of political docs like Mayor, Mister America, and Knock Down the House will find the story compelling. Perhaps if Hayden opens his campaign up to small dollar donations then he would have more of a chance, since his rivals are spending six-figures. Or perhaps he can ride the wave of this film, which presents him as unpolished but passionate and supremely likable. Kid Candidate is a compassionate profile of Hayden Pedigo in-progress, and it seems like his story is just beginning.
– Matthew Delman (@ItsTheRealDel)