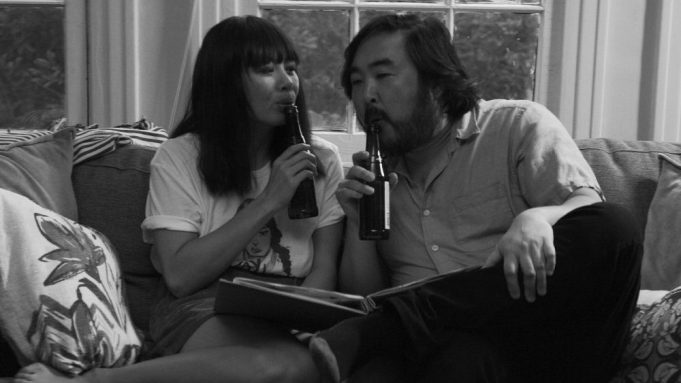 (The 2020 SXSW Film Festival was sadly cancelled. Yet Hammer to Nail is still reviewing films that were slated to premiere at the fest! We present, . Like what you see here on Hammer to Nail? Why not give just $1.00 per month via Patreon to help keep us going?)
A film about the loss of dreams and the struggle to recover them, Lynn Chen's I Will Make You Mine tells the story of three women in their late 30s/early 40s as they each reminisce about the what-ifs of their relationship with the same guy. This dance with regret is a common enough way to cope with approaching middle age, though we rarely see as powerful a treatment from women's perspectives as we do here. Nor do we generally, in American cinema, have much opportunity to watch Asian American actors play roles where their ethnic or cultural background has no bearing on the narrative. Chen (a popular blogger as well as actor/writer/director) therefore offers the viewer a familiar narrative set in refreshing surroundings, with the result an enjoyable, if sometimes almost too minimalist for its own good, take on regret and maturity.
Billed as "a semi-sequel" to the 2011 Surrogate Valentine and the 2012 Daylight Savings (both directed by Dave Boyle), I Will Make You Mine follows the same characters (played by the same actors) as the previous films, though in a manner that does not require one to have seen either predecessor (I have not). Musician Goh Nakamura plays…"Goh Nakamura," a version of himself (he is also one of two credited songwriters on the film) who is now lost in an unhappy partnership with the mother of his daughter Sachiko. He's given up composing and performing for an office job that provides a steady income. Erika (Ayako Fujitani), his partner, is a college professor whose father has just died, bringing the miserable couple back to Los Angeles from Wisconsin. Goh's return sparks a bitter flame of longing in former lover (and very single) Yea-ming (Yea-ming Chen, the movie's other songwriter) and his own youthful crush Rachel (director Lynn Chen), herself in a troubled marriage with a philandering husband. Everyone is looking for change, with Goh's return as the catalyst.
Very little happens, yet quite a lot does, however gently it unfolds. Nakamura's and Chen's music provides an alternately reflective and sweet backdrop to the roiling emotions that everyone suppresses. As unhappy as the protagonists often seem to be, there is also humor in their distress, the laughs not big but quiet reminders of the ubiquity of human ennui. The performances are similarly restrained, except for some judiciously chosen outbursts that act as evocative outliers to the general sense of hard-fought control. By the end, conflicts are resolved, though not in any manner we might have anticipated, yet another way this frequently surprising film breaks the mold. As invigorating as the screenplay often feels, however, many of its beats are small, the net result a push and pull of transformative character arcs and nominal plot changes. The combination is mostly successful, though the conclusion has parts that fall flat. Despite this occasional unevenness, I Will Make You Mine still makes us watch intently, rapt until the very end.
– Christopher Llewellyn Reed (@ChrisReedFilm)