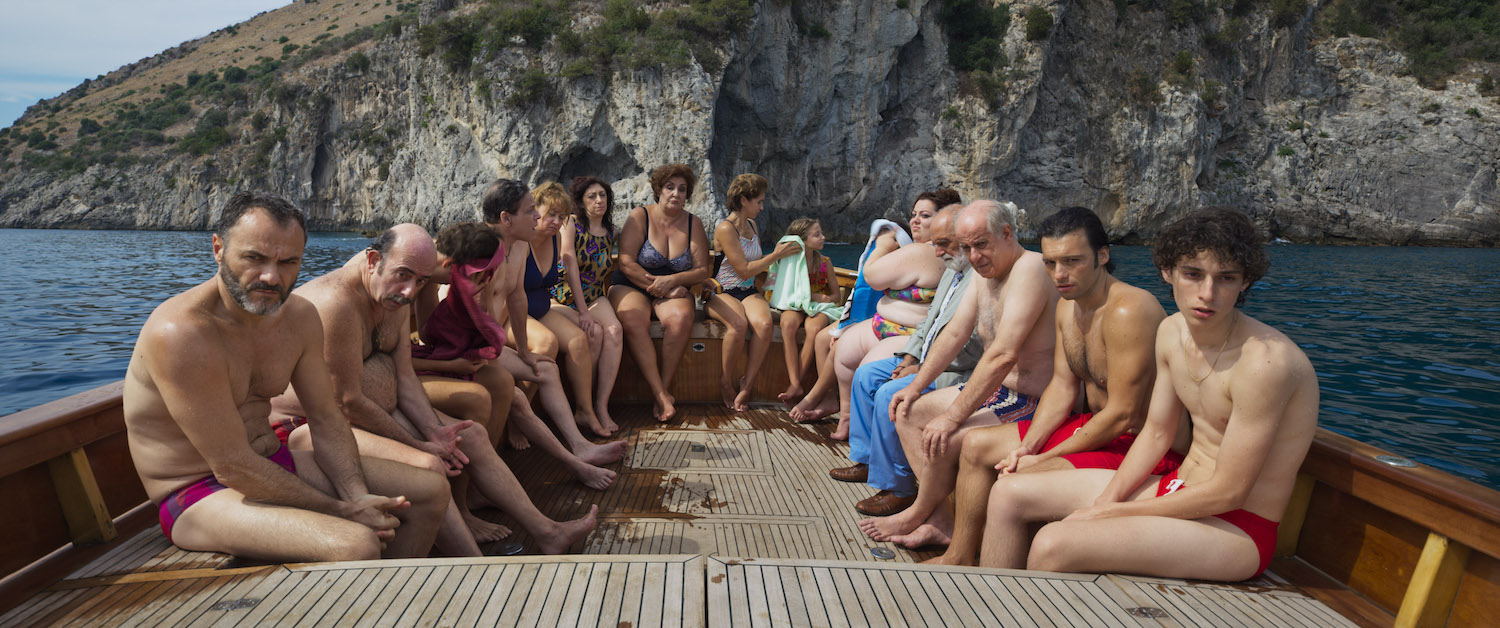 (The Middleburg Film Festival ran October 14-17 in Middleburg, VA. Lead Critic Chris Reed was on hand, providing his usual excellent coverage. Like what you see here on Hammer to Nail? Why not give just $1.00 per month via Patreon to help keep us going?)
Italian movie maestro Paolo Sorrentino has long entertained and wowed audiences at home and abroad through such films as Il Divo, This Must Be the Place, The Great Beauty, and Loro, among many others. His work is marked by beautiful compositions, flashy editing, and exquisite design, all of which operate in harmony to considerable dramatic effect. The spectacle, as fun as it may be, always contains more than a kernel of gravitas at its core. Now, in The Hand of God, Sorrentino waxes serious, indeed, though with all of his usual cinematic skill. The result is a profound tale, autobiographical in nature, that leaves us moved in a variety of ways, despite a few too many endings for its own good. The title notwithstanding, it's a human, and humanistic, labor of love, an elegy of innocence lost and a paean of vocation found. Fellini would be proud.
Standing in for the director is Filippo Scotti as 16-year-old (or so) Fabietto Schisa (called Fabié by family and friends). It's the mid-1980s in Naples, and he lives a carefree life in the company of his happy-go-lucky parents and older brother. They're not rich, but well-off enough to be able to afford a home by the shore to supplement their city apartment. They and the extended relatives gather frequently for boisterous reunions, made slightly unsettling by the encroaching mental illness of Fabié's gorgeous Aunt Patrizia (Luisa Ranieri, Naples in Veils), whom all the men ogle lasciviously, especially since she likes to strip naked.
The film actually starts with her, following an opening quote from the great Argentinian soccer star Diego Maradona (whom the Naples soccer team desperately wants to hire) that leads into a helicopter tracking shot towards the bustling seaside metropolis. We land on a car, which contains San Gennaro, patron of the city. In one of Sorrentino's patented bouts of fantastical mise-en-scène, the long-dead saint offers Patrizia, on her way home, a ride, though he first takes her on an adventure meant to activate her heretofore sterile womb. By the time she arrives at her place, her husband is furious, accusing her of "whoring again." Our hero and his parents arrive just in time to witness the ugly aftermath. Welcome to the family.
But it's not all jealousy and violence. Mom (Teresa Saponangelo, Porcelain) and Dad (Toni Servillo, Sorrentino's frequent leading man) share genuine love and affection, even if we later discover a sad secret about their marriage. Brother Marchino (Marlon Joubert) is also pleasant enough, despite what looks like his increasingly failed dreams of being an actor. Speaking of performance, there's a movie being shot in town, though by neither Fellini nor Zeffirelli, two names that often come up. Fabié doesn't quite yet know what he wants to do, though he is drawn to the evocative film set in the city center. He also wants to just get laid, or at least his father tells him to get it out of the way, no matter with whom. You know, a typical teenage upbringing.
And then the hand of God does strike, in the form of a random tragedy, ripped from Sorrentino's own past, that alters everything. Devastating as the consequences seem, life must go on, and in the coping, Fabié begins to find his way (even following dad's advice). All of it is assembled with Sorrentino's usual care, his penchant for cinematic excess (not a bad thing) tempered (somewhat) by the more sober tone of the second half. There are still some wild adventures involving a cigarette smuggler and an aging baroness, however, so fasten your seatbelts (or not) and enjoy the ride. And don't forget Maradona! Yes, there was a point when the story ended perfectly and then Sorrentino kept it going, once, then twice, but it's his narrative, so let the camera roll. God will wait.
– Christopher Llewellyn Reed (@ChrisReedFilm)
Netflix; Paolo Sorrentino; Hand of God film review