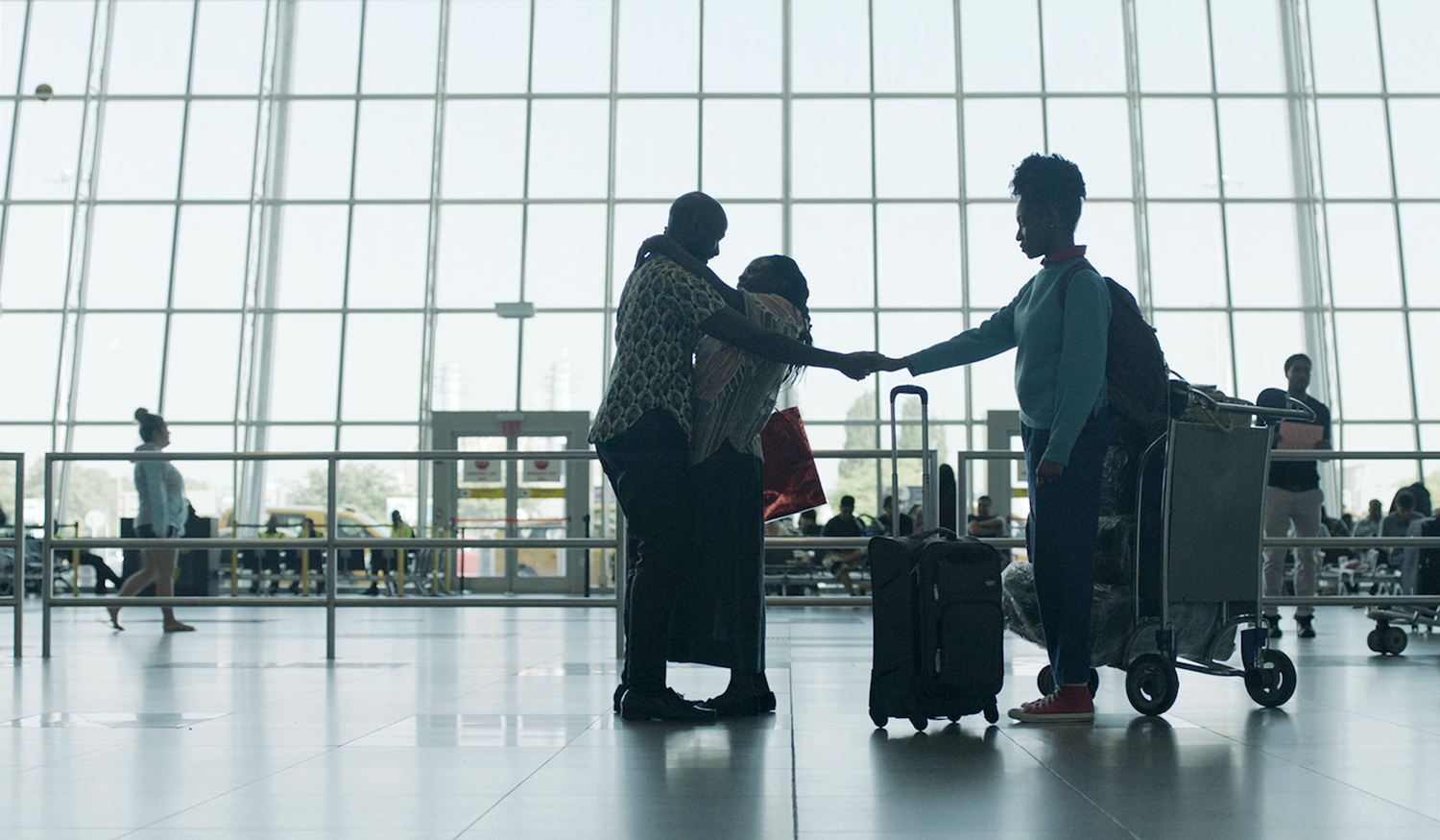 (Ekwa Msangi's debut feature Farewell Amor is available now on VOD via IFC Films. Like what you see here on Hammer to Nail? Why not give just $1.00 per month via Patreon to help keep us going?)
Walter and Esther have not seen each other for 17 years, though they have remained married throughout the separation. Originally from Angola, they fled to Tanzania during their country's civil war, Walter eventually making his way to New York City and Esther staying behind with their then-infant daughter, Sylvia. Now, as Ekwa Msangi's deceptively simple, powerfully moving first feature, Farewell Amor, begins, they reunite at JFK airport, mother and child greeting the long-lost father with tears and trepidation. It's an image of almost unbearable poignancy, Esther crying out the Portuguese "Amor, Amor" over and over. Soon, however, that love will be tested, as a profound drama unfolds.
Told from three different perspectives – the points of view of each character – the film delivers a repetition of narrative, with additional details revealed in the retelling, that slowly illuminates this complicated story. Though we never learn exactly what happened in the past to split the family apart, that ellipsis never distracts, so grounded are we in the present conflict of reconnection. Walter makes room in his tiny one-bedroom apartment and takes on extra taxi-driving shifts to provide for his prodigal dependents, Esther prays for guidance from her beloved Jesus and struggles to adapt, and Sylvia navigates the strangeness of the American school system and does her best not to stand out as a foreigner.
Much of what transpires within them lies unspoken, leading to misunderstandings and greater schisms. Walter has a secret that eats away at him, though his sense of duty keeps him tied to Esther and Sylvia. Esther has become deeply religious, which grates on her husband's nerves. Sylvia misses home, and seeks to find an outlet through dance, an activity of which Esther disapproves. Something will have to give, lest small rips in the frayed family fabric rip them all further asunder. Little by little, we sense a great eruption on the horizon. Instead, what happens is both expected and not, a gentle shift in the trajectory that leads to a pleasantly surprising conclusion. There is resolution, but not of all issues, the paradox built into the movie's title an evocative expression of the friction that may still abide. But there is also change, and for the better.
Msangi crafts a stirring immigrant tale that presents the kind of unique specificity that offers universal appeal. This world feels genuinely lived in and experienced. Much of that is due to the marvelous cast, which includes Ntare Guma Mbaho Mwine (Boost) as Walter, Zainab Jah as Esther, and Jayme Lawson as Sylvia, all three strong both individually and together. They act through dialogue and, perhaps, most effectively, though body language and behavior. We believe in their shared history, even when the characters they play have doubts. By the time Farewell Amor ends, we are loath to say goodbye.
– Christopher Llewellyn Reed (@ChrisReedFilm)