HOW TO BLOW UP A PIPELINE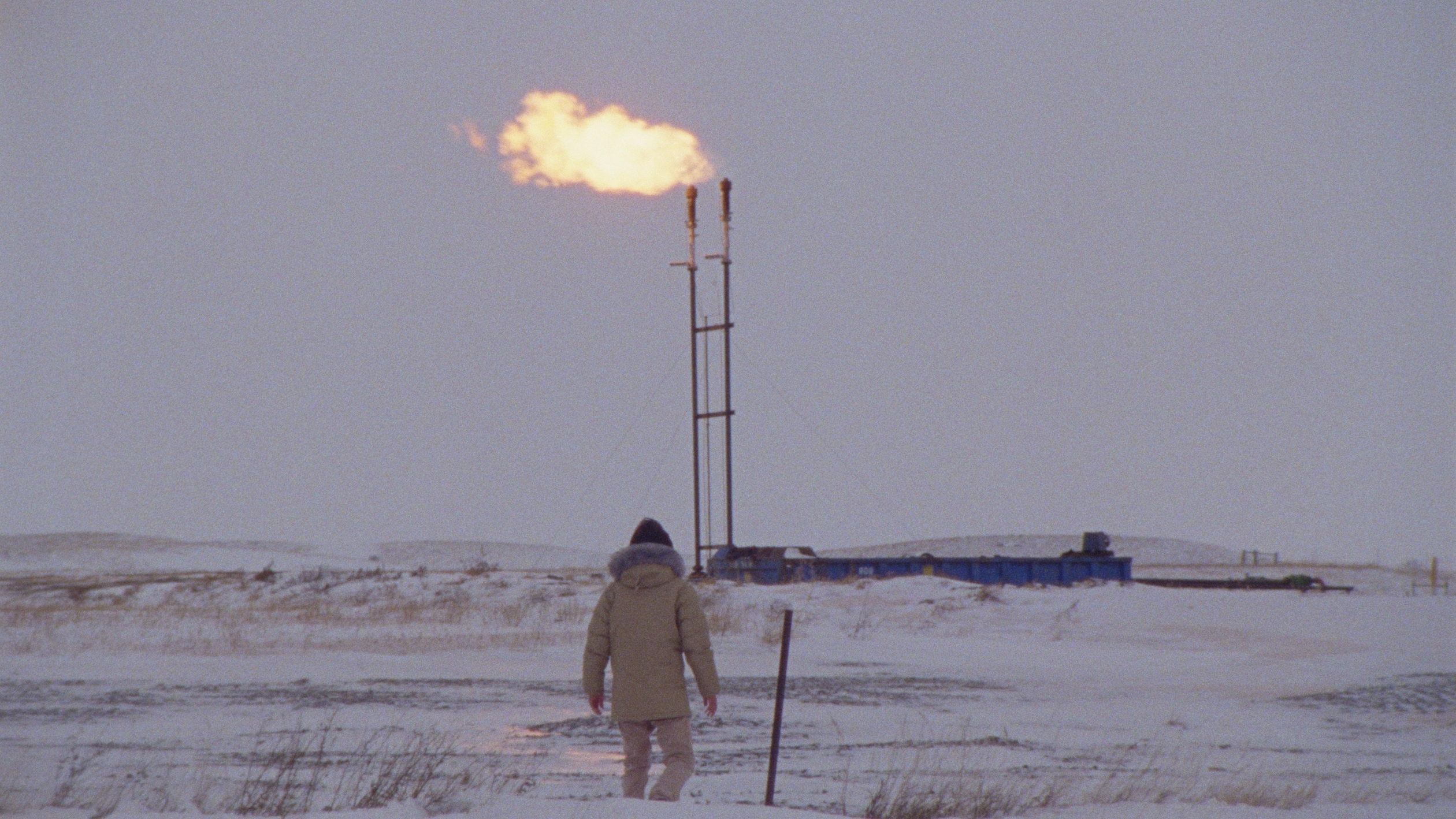 (Check out Chris Reed's movie review of How to Blow Up a Pipeline which hits theaters on Friday, April 7 via Neon.  Seen it? Join the conversation with HtN on our Letterboxd Page.)
Inspired by Andreas Malm's eponymous 2021 nonfiction book, How to Blow Up a Pipeline follows a group of young crusaders as they plan and execute an act of sabotage against the titular conduit, all to draw attention to the environmental devastation wrought by oil companies and others. Climate change is real, the future is now, and if we do nothing the planet is doomed. It's hard to argue with that philosophy, though no doubt most of us would stick to protests or social-media rants instead of property destruction. Our protagonists aren't most people, however, to the benefit of director Daniel Goldhaber's spirited movie.
There are eight of them in total, each of whom eventually has their own backstory developed to explain how they came to join the group. Fortunately, even with these flashbacks, there are still surprises in store, flipping the script on what we expect to happen. For though this film has urgent things to say about the Earth and how we treat it, it also aims to entertain.
Xochitl, Shawn, Michael, Dwayne, Theo, Logan, Rowan, and Alisha have one goal in mind: to blow up that pipeline. Played by Ariela Barer (Ladyworld)—who also co-wrote the screenplay—Marcus Scribner (The F**k-It List), Forrest Goodluck (Blood Quantum), Jake Weary (Alone at Night), Sasha Lane (Hellboy), Lukas Gage (Moonshot), Kristine Froseth (Sharp Stick), and Jayme Lawson (Farewell Amor), they are a diverse bunch, united in purpose. Welcome to the revolution.
They certainly do not all get along equally, however, for diversity extends to personality, as well. We follow their separate narratives from past to present as they converge and diverge, learning their reasons for wanting to take action. The almost-universal common denominator is that they have suffered at the hands of the system. To give a few examples: Theo has acute myeloid leukemia, most likely from growing up in the shadow of a chemical plant; Michael, from an indigenous community, has watched the land of his ancestors be exploited and ruined; Dwayne, from the area of Texas where the pipeline sits, has had his own land seized through eminent domain for the construction of that pipeline. Angry at their lack of agency, no one needs much of a push to dive in.
However one may feel about terrorism—agree or disagree with the root causes here—there's always an exhilaration in watching schemes come together. I love heist movies and holdup Westerns, and the dusty Texas backdrop makes this feel like a combination of both. The actors all commit to their performances and the screenplay keeps us guessing as to the final outcome. If you like your thrillers with a slice of social consciousness, give How to Blow Up a Pipeline a watch. It's incendiary in all kinds of exciting ways.
– Christopher Llewellyn Reed (@ChrisReedFilm)
Neon Rated; Daniel Goldhabe; How to Blow Up a Pipeline movie review