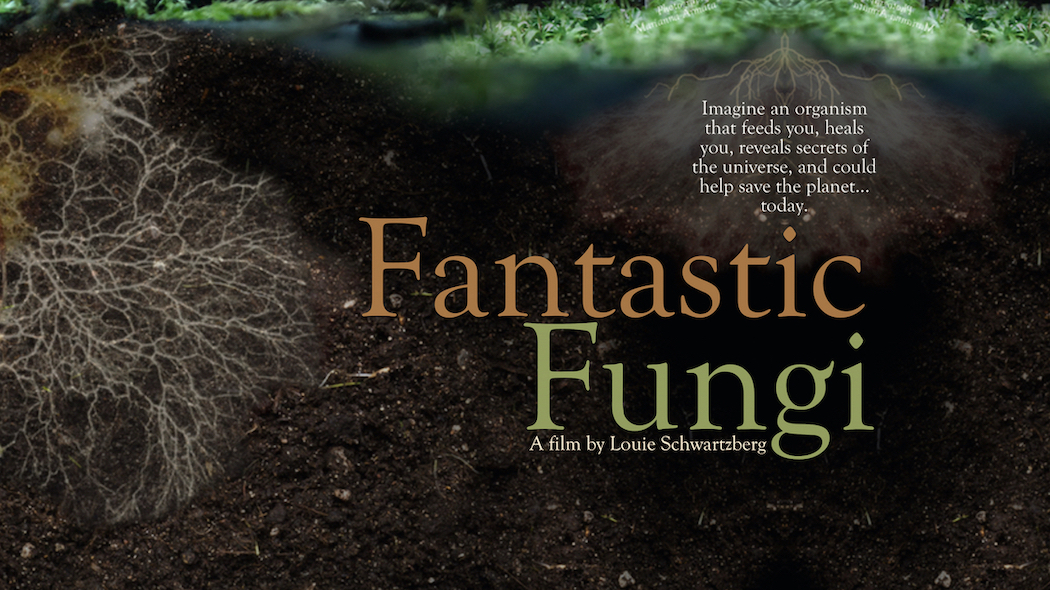 (The magical world of fungi and their power to heal is examined in the documentary Fantastic Fungi, in theaters now. Like what you see here on Hammer to Nail? Why not pay just $1.00 per month via Patreon to help keep us going?)
Magic mushrooms, be my guide. Teach me how the world is interconnected and how we are all one. Explain how the mycelium undergirds old-growth forests and allows trees to communicate. Discuss the enormous medicinal benefits, including neurogenesis (a possible cure, or at least treatment, for Alzheimer's), of your many varieties, better than what pharmaceutical companies can cook up in a lab. Allay my fears of your spores and spongy, creeping tendrils, so that I may open my mind to your infinite goodness, relieving my depression and anxiety. I am ready, O great, mysterious beings!
How wonderful that you answer in the voice of Brie Larson (Captain Marvel), whose supernatural powers apparently extend outside the Marvel Cinematic Universe to our own, as she here embodies, in the guise of narrator, the toadstools (and more!) of the new documentary Fantastic Fungi. Extraordinary though her adopted charges might be, however, there is plenty of time devoted to humans, as well. Director Louie Schwartzberg (Disneynature: Wings of Life) assembles an impressive cast of characters in the field of mycology, psychology and beyond to make his case that we cannot live without our fungal friends.
First and foremost among these experts is amateur mycologist Paul Stamets, an entrepreneurial developer of many medicines derived from mushrooms. Also in the ensemble are celebrity doctor Andrew Weil, forestry professor Suzanne Simard, and a host of young millennial disciples of Stamets taking up the charge to learn from, and cultivate, mushrooms, In addition, there is an entire team of researchers at Baltimore's Johns Hopkins University devoted to exploring the psychedelic properties of mushrooms to help patients suffering from all kinds of mood disorders and trauma. They're also good for pain management.
Besides the live-action elements, Schwartzberg employs an array of impressive animation techniques to take us below ground. I was aware that I knew little of the fungus kingdom, but was not prepared for what the director reveals about the mycelium and its neural network of tendrils that pass messages between trees, nor did I realize the size to which this living organism can grow. There is apparently a mountain top in Oregon that comprises one single mycelium (if I got that right). Wow! Sorry, Brie, Captain Marvel ain't got nothing on fungi. Stick to your new gig, and you'll be safe, very sound, possessed of mystical calm, and truly fantastic.
– Christopher Llewellyn Reed (@ChrisReedFilm)
Like what you see here on Hammer to Nail? Why not pay just $1.00 per month via Patreon to help keep us going?