CANNES 2023 WINNERS: 'Anatomy of a Fall' Takes Home the Palme 'Or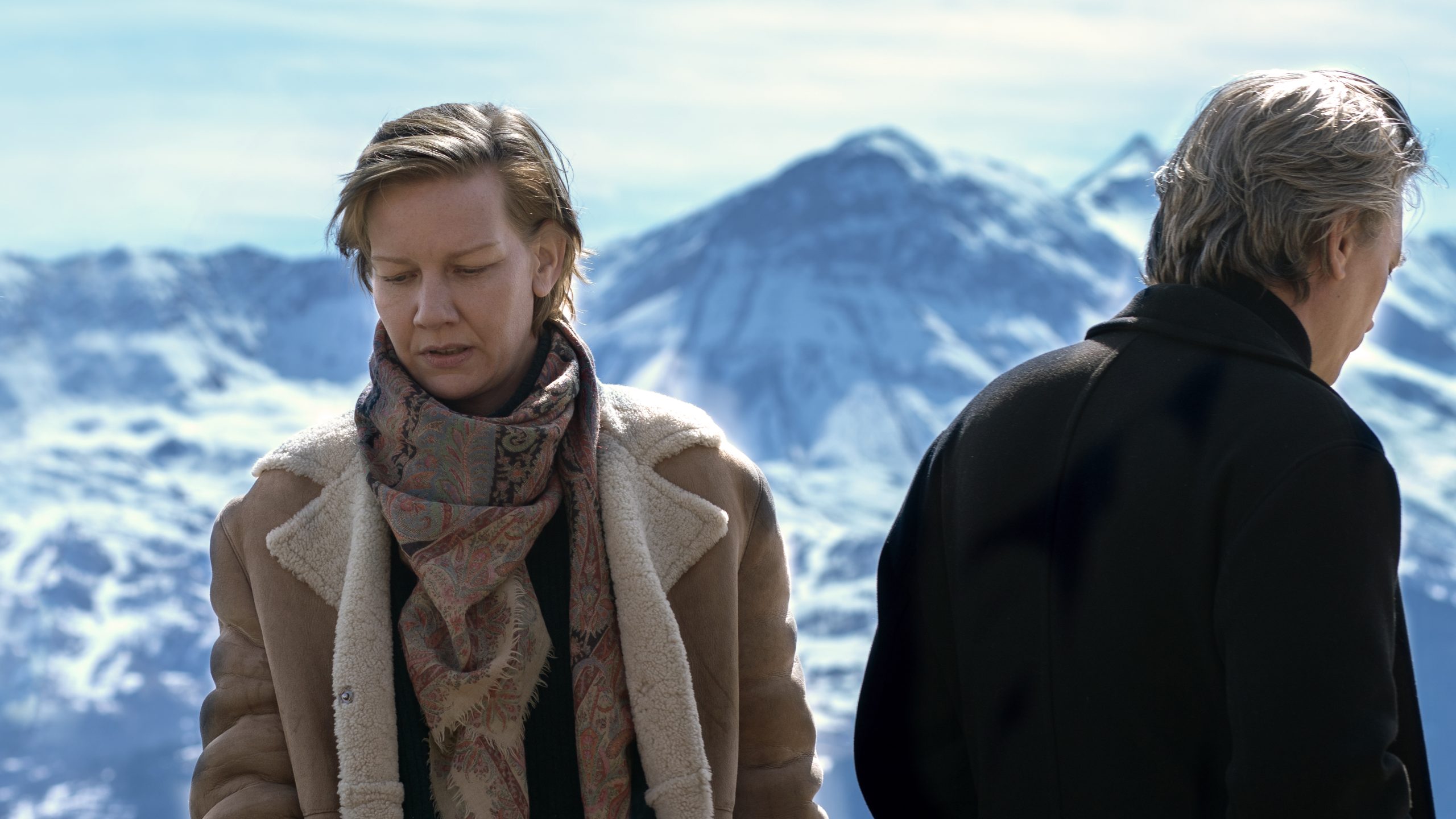 The 76th Cannes Film Festival came to a close today as the Ruben Östlund-headed jury awarded the Palme d'Or to Justine Triet's courtroom drama Anatomy of a Fall. The festival ran from May 16 to 27. The in-competition lineup featured highly anticipated new films from Jonathan Glazer, Hirokazu Kore-eda, Aki Kaurismäki, Nuri Bilge Ceylan, Wim Wenders, Alice Rorhwacher, and more. Alongside Östlund, the jury also included director Maryam Touzani, actor Denis Ménochet, writer/director Rungano Nyoni, actress/director Brie Larson, actor/director Paul Dano, writer Atiq Rahimi, director Damián Szifron, and director (and 2021 Palme d'Or winner) Julia Ducournau. When it comes to Cannes, it's usually safe to expect the unexpected.
Palme winner Anatomy of a Fall stars Sandra Hüller (Toni Erdmann) as a writer who is the sole suspect in the murder of her husband and tries to prove her innocence in court while her blind son deals with the fallout. Triet is now the third woman to win the Palme after Jane Campion (The Piano, 1993) and more recently Julia Ducournau (Titane, 2021). On top of that, NEON picked up the film for North American distribution shortly after its world premiere. This makes it the company's fourth Palme d'Or-winning film in a row after Parasite, Titane, and Triangle of Sadness. It would be safe to assume that NEON will have Anatomy of a Fall set for an awards season run later this year.
Other winners include Jonathan Glazer's The Zone of Interest, which picked up the Grand Prix. Based on Martin Ames's novel of the same name, the A24 film explores the domestic lives of an Auschwitz commandant (Christian Friedel), his wife (Sandra Hüller), and their family during the days of the Holocaust. Given that this is Glazer's first feature film in a decade since Under The Skin, he has already made quite the comeback with both the prize and the critical praise that has been received. Legendary Finnish filmmaker Aki Kaurismäki picked up the Jury Prize for his dramedy Fallen Leaves. It centers on a budding romance between a lonely supermarket employee and a hard-drinking contract worker. Mubi picked up worldwide rights to the film and will likely plan an awards season release later this year.
In regards to performances, Koji Yakusho won Best Actor for his reportedly heartfelt performance as a content toilet cleaner in Wim Wenders's Perfect Days. NEON picked up the film as well for North American release, presumably later this year. Merve Dizdar won Best Actress for her performance in Nuri Bilge Ceylan's drama About Dry Grasses. Vietnamese filmmaker Tran Anh Hung won Best Director for his historic French romance The Pot au Feu. Yûji Sakamoto took home Best Screenplay for Hirokazu Kore-eda's thriller, Monster.
See the full list of winners below:
Palme d'Or: "Anatomy of a Fall," dir. Justine Triet
Grand Prix: 'The Zone of Interest,' Dir. Jonathan Glazer
Jury Prize: 'Fallen Leaves,' dir. Aki Kaurismäki
Best Actress: Merve Dizdar, "About Dry Grasses"
Best Actor: Koji Yakusho, "Perfect Days"
Best Director: Tran Anh Hung, "The Pot au Feu"
Best Screenplay: Yûji Sakamoto, "Monster"
Camera d'Or: "Inside the Yellow Cocoon Shell," dir. Thien An Pham
Special Mention: "Far," dir. Gunnur Martinsdottir Schluter
Short Film Palme d'Or: "27," dir. Flora Anna Buda
UN CERTAIN REGARD:
Un Certain Regard Prize: "How to Have Sex," dir. Molly Manning Walker
Jury Prize: "Hounds," dir. Kamal Lazraq
Best Director: "The Mother of All Lies," dir. Asmae El Moudir
Freedom Prize: "Goodbye Julia," dir. Mohamed Kordofani
Ensemble Prize: "The Buriti Flower," João Salaviza, Renée Nader Messora, cast and crew
New Voice Prize: "Omen," dir. Baloji
DOCUMENTARY:
L'Oeil d'Or: (tie) "Four Daughters," dir. Kaouther Ben Hania; "The Mother of All Lies," dir. Asmae El Moudir