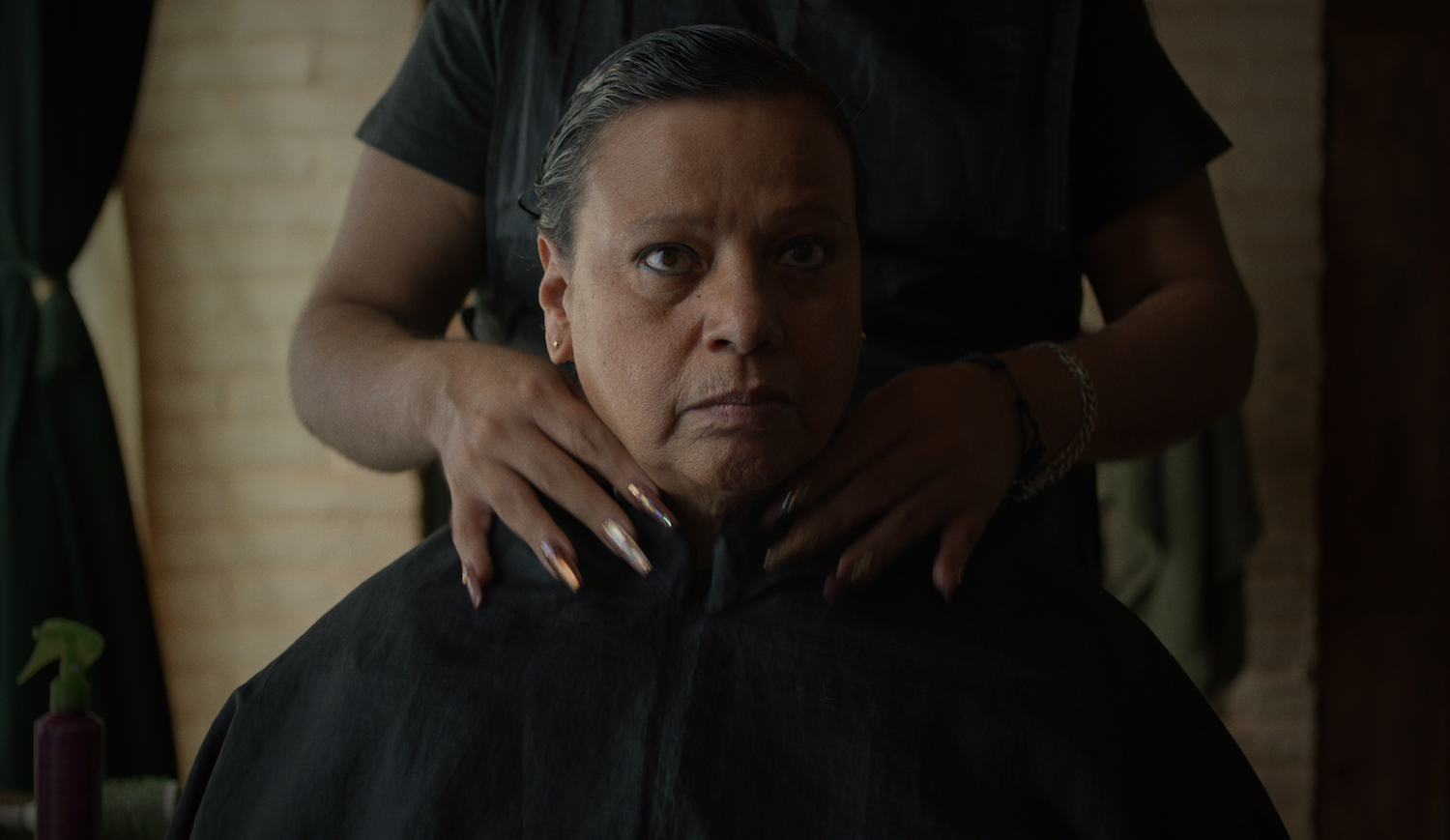 (The 2022 Sundance Film Festival ran January 20-30 all virtually. Check out Chris Reed's movie review of Dos Estaciones. Like what you see here on Hammer to Nail? Why not pay just $1.00 per month via Patreon to help keep us going?)
María is not just a boss, but more of a matriarch, employing many in her region and acting as patron to others. Her tequila factory, located in the highlands of Mexico's Jalisco state, has long been in her family, lending her the privilege and influence of a local businesswoman of consequence. Unfortunately, because of a confluence of bad luck and competition from foreign companies, including one next door, money is tight and the future uncertain. 
Such is the setup of Dos Estaciones (which means "two seasons" and is also the name of the factory), Juan Pablo González's debut narrative feature (following his 2018 documentary Caballerango). This poignant drama immerses us in both the intricacies of the agave trade and the quiet solitude of impending failure. Beautiful and melancholy, it offers a bracing cinematic elixir for body and soul.
Let credit go where credit is due: beyond the expert mise-en-scène, the primary joys of the movie lie in its performances, cinematography, and editing (though all technical elements are also superb). Led by a nuanced turn from Teresa Sánchez (The Chambermaid), as María, the cast delivers a master class in behavioral acting, each gesture and expression revealing far more than words ever can. The images, courtesy of Director of Photography Gerardo Guerra (La Era de la Desconexión), showcase the simultaneous grandeur and isolation of the landscapes. Finally, González is joined by co-editor Lívia Serpa (A Family Submerged) to craft scenes of delicate emotional balance, holding just long enough on frames to probe the occasional awkwardness of human interaction.
As the story begins, a plague is affecting María's agave fields, a setback that comes on top of industry disruptions over recent years, mostly thanks to "gringo" incursions into the manufacturing ring. Unable to pay her workers a full wage, María hopes to soon regroup, hiring a new arrival, Rafaela (Rafaela Fuentes), to help manage her affairs. Rafaela may be capable, but what can one person do in the face of major forces arrayed in opposition? Adding an additional layer of complexity, María seems quite smitten with Rafaela beyond a mere admiration of her competence.
Leaving the estate, we also encounter Tatín (Tatín Vera), a hairdresser with but a tenuous link to the main narrative, though her relationship to María proves illustrative of larger themes. Her gentle adventures on the side add texture to the world, while also allowing the director to reveal information without exposition. One of the many great aspects of the movie, in fact, is how little González and his co-writers Ilana Coleman and Ana Isabel Fernández rely on dialogue to explore character and meaning. Why spoil the visual splendor when a simple glance will do?
By the end, as the gathering misfortunes come to a head, we are so invested in the outcome that it is impossible to look away. Even better, there are surprises in store that make the conclusion by far not foregone. Class, economics, privilege, and geopolitics all subtly combine to bring the conflicts to a close in a deeply satisfying, if also open-ended, manner. There are no easy answers, but there is good storytelling, and here it is.
– Christopher Llewellyn Reed (@ChrisReedFilm)
2022 Sundance Film Festival; Juan Pablo González; Dos Estaciones movie review