#OSCARS SO RIGHT: WHY "BEST DOCUMENTARY FEATURE" IS THE PRIZE TO KEEP AN EYE ON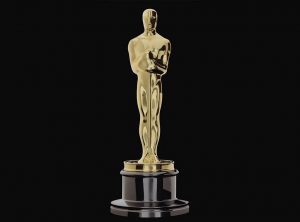 Recently, Vanity Fair ran a piece declaring the Best Documentary Feature category of the Academy Awards a "haven for female filmmakers." Indeed it's true that, as the article stated, just in the past decade "women have directed or co-directed more than half of the nominees for best documentary feature—and four of the winning docs over those nine years have been woman-helmed." (This compared to the shameful record of the Best Director category – congrats to The Hurt Locker's Kathryn Bigelow for being the one and only chick to ever nab that prize.) And this latest batch of nominees includes not only RBG, by the female duo Betsy West and Julie Cohen, but also Free Solo, co-directed by Elizabeth Chai Vasarhelyi with her husband Jimmy Chin.
Surprisingly, what wasn't stated was something much more obvious to this longtime doc-watcher – that "Best Documentary Feature" is perhaps the most thrillingly diverse Oscars category period. For while two of the five nominated films have the XX factor going for them, the remaining three share an equally important commonality – they're all helmed by people of color (as is Free Solo for that matter). African-American filmmaker RaMell Ross crafted the exquisite Hale County This Morning, This Evening, and Asian-American director Bing Liu is behind the painfully beautiful Minding the Gap. And then of course there's Talal Derki, who directed the stunner Of Fathers and Sons. (Unfortunately, the Syrian documentarian also has the dubious distinction of being the only nominee, along with his film's producer,  prevented from attending the ceremony by our current xenophobic administration.)
And yet it's not by happy accident that the Best Documentary Feature category came to be so inclusive. Currently, the Documentary Branch of the Academy's Board of Governors is likewise the only branch with not one white guy in a leadership role. This year's trio of gatekeepers are editor Kate Amend (who cut the Oscar-winning docs Into the Arms of Strangers: Stories of the Kindertransport and The Long Way Home), veteran director Rory Kennedy (herself an Oscar nominee for Last Days in Vietnam), and groundbreaking filmmaker Roger Ross Williams (whose background includes being the first African-American director to nab the Oscar in the documentary shorts category, and also the first ever to win for directing and producing a film, short or feature).
While Hollywood continues dishonestly paying lip service to inclusivity – yes, awards season darling/predator Harvey Weinstein has finally been toppled, but his demographic has yet to abdicate the throne – a quiet revolution has been underway in the scrappy nonfiction world. Half a decade ago Morgan Neville's 20 Feet from Stardom took Best Doc honors. His most recent feel-good flick, Won't You Be My Neighbor, is now the top-grossing bio-doc of all time. Nonetheless, Neville won't be walking this year's red carpet – shut out by three hardworking ladies and five talented POCs. And that's some progressive entertainment.
– Lauren Wissot
Like what you see here on Hammer to Nail? Why not pay just $1.00 per month via Patreon to help keep us going?