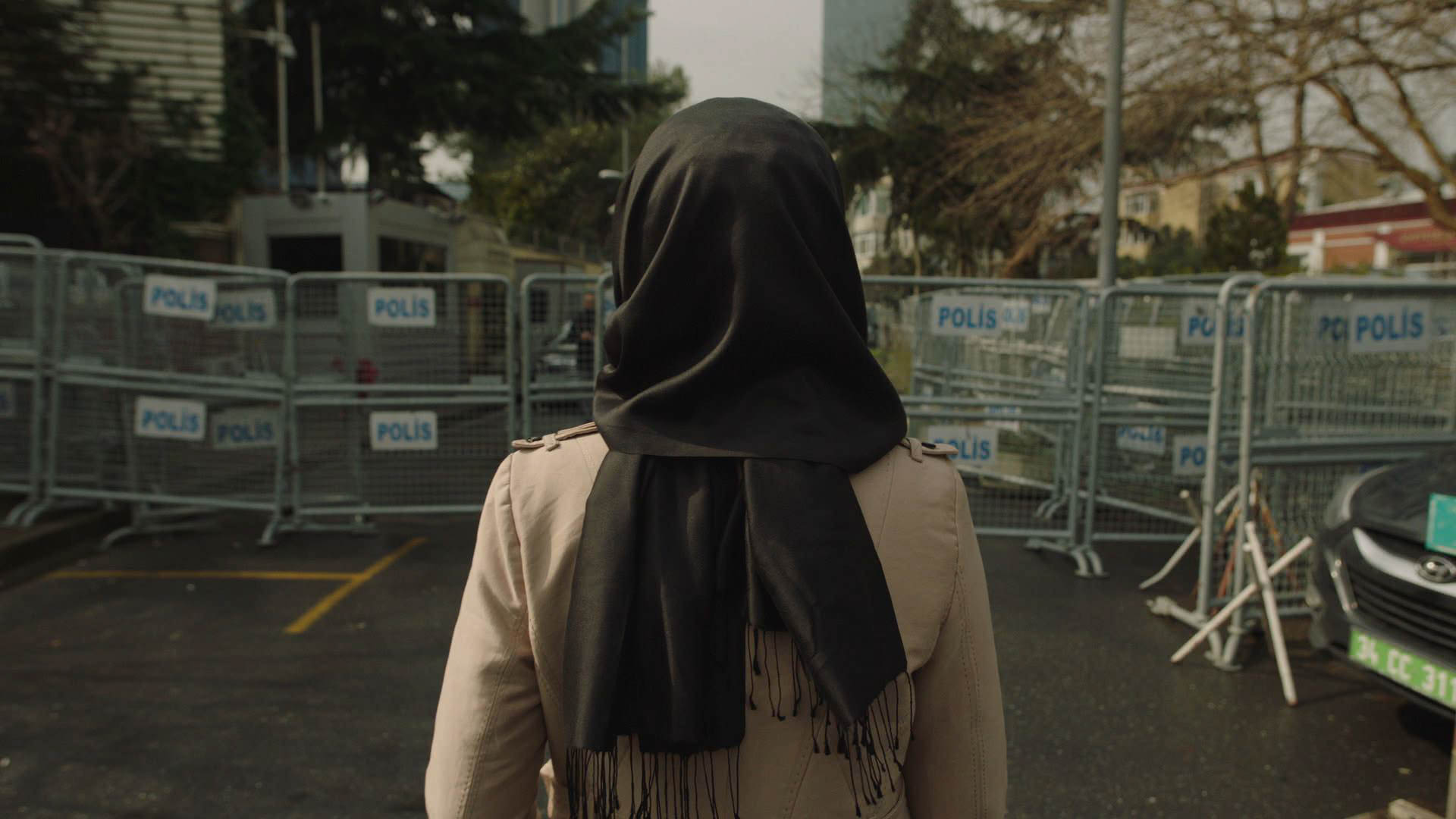 (The Dissident, Bryan Fogel's follow-up to his Oscar winning doc Icarus is in theaters now before landing on VOD January 8. Like what you see here on Hammer to Nail? Why not give just $1.00 per month via Patreon to help keep us going?)
Exiled Saudi journalist Jamal Khashoggi was assassinated in Turkey on October 3, 2018, by operatives from his native country, while seeking paperwork that would allow him to marry his fiancée. There is little doubt who physically did the deed, but the why and the how, along with the question of which official ordered the attack, remain in some dispute, thanks to obfuscation on the part of the Saudi government and, sadly, the United States president. At the time of his death, Khashoggi was working for The Washington Post and a U.S. resident. What should count more in this modern world of ours, realpolitik – prioritizing diplomatic relations with an ally, even if ruled by a corrupt regime – or the moral and legal principles that our country purports to hold dear? How you answer that question may determine your reaction to The Dissident, director Bryan Fogel's follow-up to his 2017 Oscar-winning Icarus.
In this hard-hitting documentary, Fogel primarily explores Khashoggi's life, though his death certainly plays a role in the narrative. He also delves into the rise of Prince Mohammed bin Salman (MBS) and his ruthless consolidation of power. Prior to the ascension of MBS' father, King Salman, to the throne in 2015, and the subsequent establishment of MBS as heir apparent, Saudi Arabia functioned more by elite consensus than one-man rule (at least according to this film, as I am otherwise no expert). Fogel chronicles these events while also taking us through Khashoggi's long career (he was just shy of 60 when he died). Initially very much a friend of the royal family, and a dependable insider journalist, he began to develop too much of an independent voice for the regime's taste, and as MBS cracked down on dissent, Khashoggi fell out of favor.
Fogel's history of the region takes us all the way back through 40+ years of events and news coverage, using copious archival footage and many modern-day interviews. During all this time, the educated and urbane Khashoggi was a reliable friend of the Saudi government and defender of his country abroad. He studied at Indiana State University in 1979 and had seen quite a bit of the world. He wrote well, and though perhaps too close to his nation's leaders, still earned international respect for his coverage. It was shortly after the Arab Spring of the early 2010s that his stories became a little more critical of Saudi Arabia's behavior, especially concerning its funding of the many counterrevolutions that followed the uprisings. Slowly, but surely, Khashoggi turned from supporter to dissident.
Meanwhile, waiting in the wings was a man with ambitions and talents not dissimilar to those of Russia's Vladimir Putin. All one need do is examine the wave of anti-Khashoggi posts on a variety of social-media platforms, before and after the murder, to get a sense of the vast network that lies at the prince's fingertips. Ironically, as Fogel makes clear, though a budding autocrat, MBS is also seen as a reformer, given that he has eased restrictions on what women can do and enacted other seemingly liberal policies. Distract with one hand so that we don't see the trick performed by the other, apparently.
Given the grisly details of the execution – involving dismemberment and other fine actions – we should have no illusions about what men like MBS (or Putin) are capable of. With our current occupant of the White House intent on being friends with these butchers, it seems like they will continue to get away with heinous crimes. Lest we all become Khashoggi-like dissidents in our own turn, with similar fates, take note and take action. Our future depends on the present.
– Christopher Llewellyn Reed (@ChrisReedFilm)