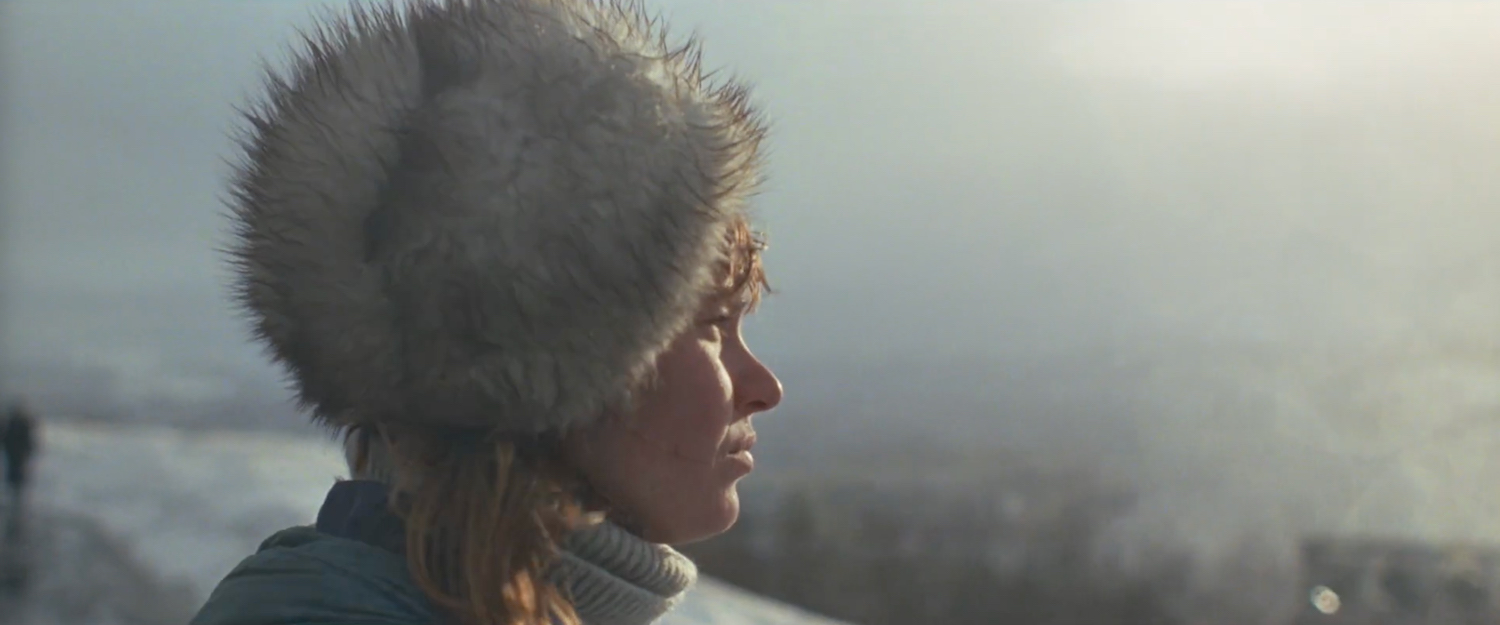 (Check out Chris Reed's movie review of director Juho Kuosmanen's Compartment No. 6. Like what you see here on Hammer to Nail? Why not pay just $1.00 per month via Patreon to help keep us going?)
An adaptation of Finnish author Rosa Liksom's eponymous 2011 novel, and winner of the Grand Prix (or second-place award) at the 2021 Cannes Film Festival (an honor shared with Asghar Farhadi's A Hero), director Juho Kuosmanen's Compartment No. 6 follows an unlikely duo of misfits on a train ride from Moscow to Murmansk in late 1990s Russia, delivering a quirky dramedy that hits more often than it misses. If, that is, one is OK with the notion of drunken sexual harassment as a forgivable transgression. That … <ahem> … minor issue aside … ha, ha! … the film offers pleasant and complex surprises of both character and situation that prove simultaneously bleak and poignant.
The time period is key here, for the barren post-Soviet landscape is a protagonist unto itself, rich in lack of opportunities for all but a few elite. As the movie begins, we meet the Finnish Laura (Seidi Haarla, Force of Habit), a grad student studying archaeology in Moscow whose planned trip to see the petroglyphs of Murmansk hits a snag when her girlfriend, Irina (Dinara Drukarova, A Magical Journey), backs out. Their relationship appears on its last legs, anyway, at least based on how out of place Laura seems at an opening party. Still, Irina's cancelation doesn't stop Laura from plowing ahead with the journey. 
Unfortunately, that means she is all alone in the titular two-bunk, four-bed compartment. Or rather, she is very much not alone, as waiting for her there is Ljoha (Yuriy Borisov, Kalashnikov), her unchosen travel buddy. In my days of frequent touring to and within Russia, which coincided with the decade of our story, I spent many a day and night in such compartments, enjoying the new (and brief) friendships forged over shared food and vodka. But I am a man and generally not subjected to the sexual advances that Ljoha's drinking lead him to make.
Laura can more than take care of herself, however, and Finns can give Russians a run for their money, with or without alcohol. Eventually, they reach a status quo, the voyage just long enough to offer Laura a chance to ditch the train altogether, change her mind (Irina's lack of responsiveness over the phone steels her resolved), then shrug and just go with the flow. Meanwhile, we also learn a bit about Ljoha: he's heading north to work for a mining company, all in the hopes of earning the funds he needs to open an office. "For what?" Laura asks. "Business," he says, without any clear notion of what that means. But to stay still means to die.
And so they press on, she on an elusive quest and he on a dreary one. As if in a nightmarish rom-com, they draw closer, her apparent sexual orientation notwithstanding. More importantly than that improbable scenario is their growing camaraderie, born out of first boredom then loneliness and gradually solidifying into mutual respect. Outcasts of the universe, they temporarily join forces to beat back despair.
Kuosmanen (The Happiest Day in the Life of Olli Mäki) oversells neither the gloom nor the humor of their situation, allowing his two capable stars to work their magic through gesture and expression. Haarla and Borisov are terrific together, the latter bringing out the humanity in a man we at first love to hate. The stakes are small, and so loom large, little triumphs becoming great victories in the struggle to be happy. The cold ice and snow of Murmansk have never felt so warm.
– Christopher Llewellyn Reed (@ChrisReedFilm)
Sony Pictures Classics; Juho Kuosmanen; Compartment No. 6 movie review