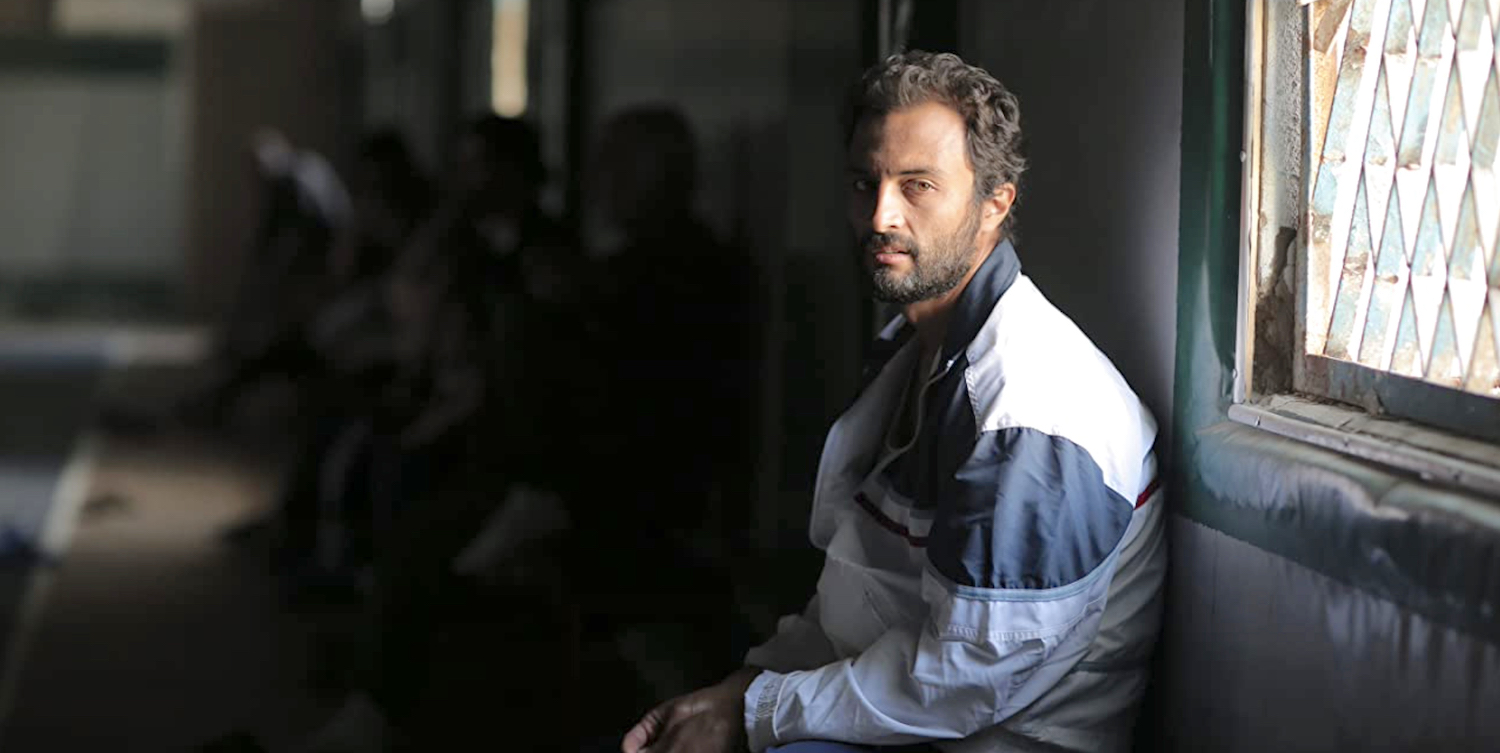 (Asghar Farhadi's latest, A Hero created major buzz on the film festival circuit this year. It is in theaters stating January 7. Check out Chris Reed's movie review of A Hero. Like what you see here on Hammer to Nail? Why not pay just $1.00 per month via Patreon to help keep us going?
In Iranian director Asghar Farhadi's latest feature, A Hero, bad things happen to good people (or at least people who don't start off meaning to do harm). Despite the promise of the title, the movie is about how ordinary behavior becomes distorted through the close-up lens of media attention, especially that of social media. To complicate matters further, though we assume to initially understand the protagonist's motivations, there is always the chance we don't, and how would we ever know for certain, anyway? Once the mob—any mob—grabs hold of a story, its true nature disappears within the confusion. Such is the plight of our modern world, riven by fake news and crowdsourced facts. Heroes are made, not born, and then discarded once they no longer fit the narrative.
When Rahim Soltani (Amir Jadidi, A Dragon Arrives!) is released from prison on furlough, he visits with family and his (unofficial) fiancée to see about paying off the debt that landed him in jail to begin with. His sister and brother-in-law don't have much money to spare, but that girlfriend has a handbag, found on the street, full of gold coins that might do the trick. As it turns out, they only add up to a portion of the monies owed, and so Rahim decides to do the right thing and try to return the bag to its original owner, putting up fliers, with the prison phone number on them, before he returns from leave. Once back inside, he receives a call, the warden and his staff overhear the conversation, and suddenly what was a private matter becomes a journalistic sensation.
From there, the matter blows up and then spirals out of control, allowing Farhadi (Everybody Knows) ample room to comment on the power of myth, rumor and the interplay between them. He also creates, as he does in so many of his other films, a lively portrait of Iranian life, showing the universality of quotidian societal concerns. Though the details may be specific to his native country and this particular situation, viewers should be able to relate, no matter their home location. Given that Iran is often seen by Western nations as a global pariah, being reminded of its population's basic humanity is always useful, whatever one may think of the government's actions.
The cast, starting with Jadidi, is excellent. Every character is given three-dimensionality and agency, including Rahim's son, whose stutter becomes a plot point. No good deed may go unpunished here, but then the very nature of goodness is in the eye of the beholder. The beauty of A Hero is the way Farhadi leaves it up to us to decide how and why consequence follows action. Along the way, perhaps he also (hopefully) gives everyone a moment's pause over the next online viral thread they may like and share. Trust, but verify, for truth is messy.
– Christopher Llewellyn Reed (@ChrisReedFilm)
Asghar Farhadi; A Hero movie review