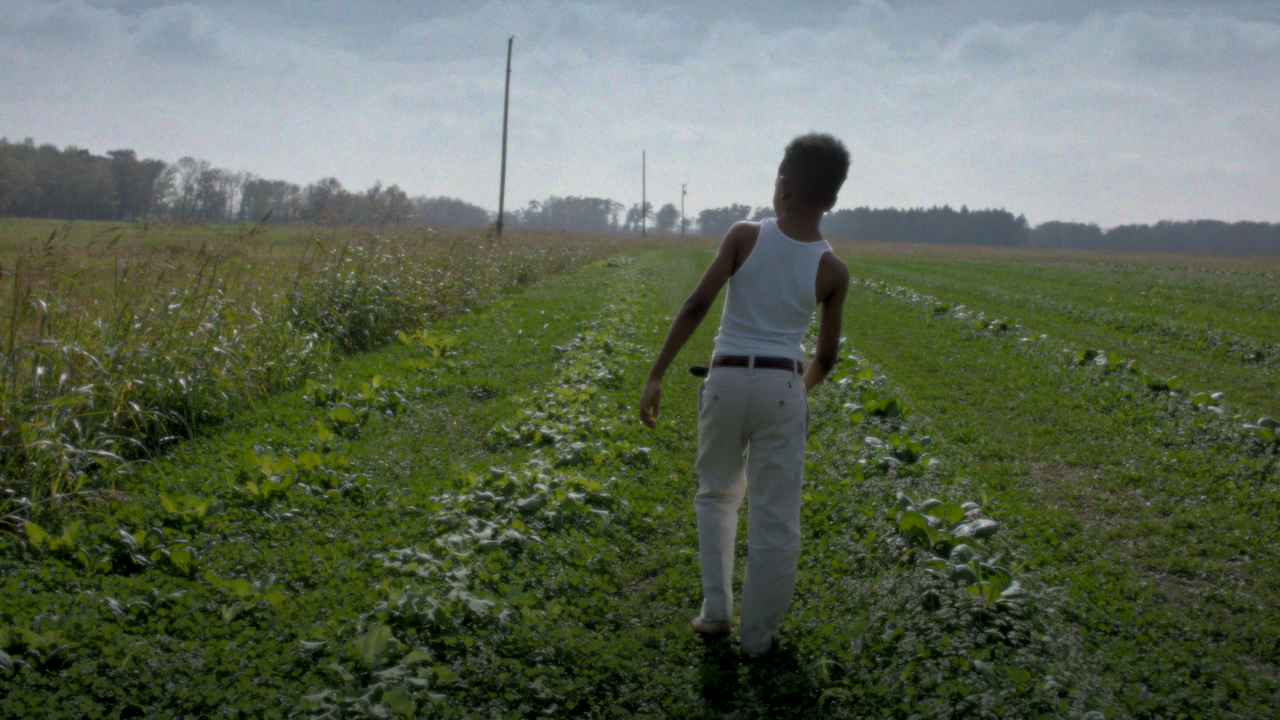 (The 2019 Tribeca Film Festival runs April 24-May 5 in New York City. HtN has writers Matt Delman, Chris Reed and Mike S. Ryan at the fest to get ready for our always deep coverage! Like what you see here on Hammer to Nail? Why not pay just $1.00 per month via Patreon to help keep us going?)
19-year-old Phillip Youmans' debut feature Burning Cane is many things, among them the following: a lyrical meditation on the nature of faith, an examination of the ravages of addiction, a thoroughly engaging drama made on a shoestring budget, and, most amazingly, a movie whose director was still in high school when he shot it (and he was also the cinematographer, to boot). Set in an African-American community in rural Louisiana, the film focuses on a family ravaged by alcoholism and the flawed preacher to whom they turn for solace. Unfortunately, said man of cloth is, himself, prey to the siren call of spirits (of the 80-proof variety, that is), and in need of as much saving as those he serves. The Lord may work in mysterious ways, but here he has Youmans to beautifully document his mess on earth.
The story moves in gentle feints and parries, the occasional roughness of the mise-en-scène and editing adding to its gritty realism. We are right there in the heat and grime of summer, the actors' sweat pouring down our own skin. The great Wendell Pierce (Four) plays the troubled Reverend Tillman, whose thunderous sermons against sins Youmans intercuts with shots of him drinking and driving. He means well but is a prisoner of his own humanity relying on his parishioners to look the other way.
Karen Kaia Livers plays one such parishioner, Helen Wayne, who opens the film with a plaintive elegy for her beloved old dog, now covered with mange. She's a mother and grandmother, forced to confront her own son's increasing subservience to booze as the story progresses. Dominique McClellan (Woke) plays that son, Daniel, as an initially charming soul who quickly succumbs to dependency, neglecting his own child, Jeremiah (Braelyn Kelly) and his wife, becoming abusive to the latter, as well. Helen takes Jeremiah away to live with her, setting up an eventual showdown with Daniel, who only gets worse. The stage is well set for the gripping tragedy to come.
Beyond the performances and cinematography, I particularly loved Youmans' evocative montages and quick cutaways, a technique that keeps us on our cinematic toes as we watch the slow-burn of a narrative develop. His command of the frame and what goes in it is remarkable for one so young. True, there are technical limitations, particularly of sound, that mar the perfection, but these are small flaws in an otherwise exquisitely rendered fable.
– Christopher Llewellyn Reed (@ChrisReedFilm)
Like what you see here on Hammer to Nail? Why not pay just $1.00 per month via Patreon to help keep us going?