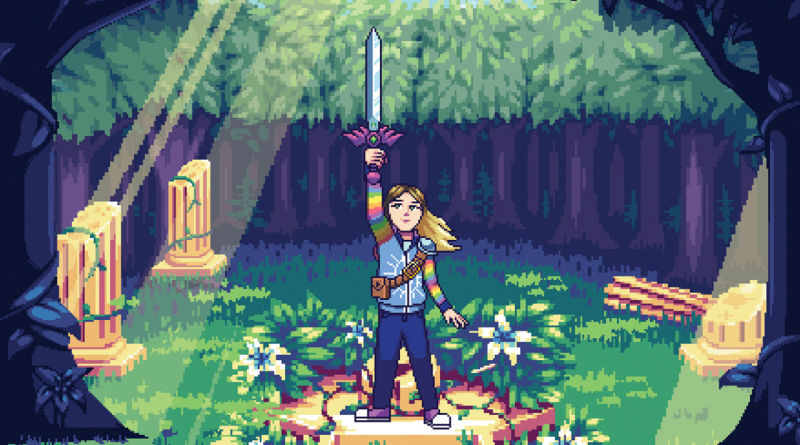 (The 2023 Tribeca Film Festival ran June 7-18 and HtN has a ton of coverage like Matt Delman's Break The Game movie review. You can still watch it online as part of Tribeca at Home until July 2nd! Join the conversation with HtN on our Letterboxd Page.)
Zelda is one of the most universally beloved video games from Nintendo, and everyone seems to be playing it, including myself. But some people really, really love to play it, and attempt to beat the game in world record time in what is called a 'speedrun'. Speedrunning is the trojan horse for Jane M. Wagner's Break The Game, which becomes a poignant love story. There's also the emotional rollercoaster of livestreaming, a topic first explored in Hao Wu's Republic of Desire (2018). While the Twitch streams in Break The Game are focused on speedrunning Breath of the Wild—and the occasional Smash Bros mêlée—both films depict a dangerous boomeranging of elation, depression, panic, fame and isolation. Can a streamer's worth be valued on their view count alone?
The main character is Narcissa Wright, who became famous as a male speedrunner named Cosmo, before transitioning to female. She receives a lot of hate in the comments of her stream, and sometimes that violence can transfer into the real world, with streamers getting 'swatted' live on camera, which is when someone calls in a bomb threat and a swat team arrives. It's insane behavior and watching a compilation you understand the adrenaline rush these bad apples are chasing. Luckily Narcissa does not get swatted, though at one point, creepy strangers do show up at her house. Later she decides to shave her head and call a mental health hotline on stream. In a deep depression and surviving on Soylent, Narcissa's fans begin to worry about her, and her biggest fan emerges to save the day. Her hero is another transgender gamer named D-Gurl. They develop a relationship online, and then D-Gurl comes to visit IRL ('in real life' for the boomers) and offers much needed support, connection, and physical touch. When they first kiss on stream, your heart might explode.
Most of the footage is culled from over 3,000 hours of livestreaming, but Wagner also cleverly uses cut scenes from the Zelda videogame that match the themes of Narcissa and D-Gurl's storyline. He also emphasizes certain Twitch comments onscreen, telling a story through her anonymous audience of admirers and haters alike. This multi-format, multi-dimensional storytelling feels fresh, inventive and original.
The documentary will certainly appeal to gamers, and anyone who is 'extremely online,' but hopefully it resonates with a wider audience. Wagner is aided by editors Stephanie Andreou (also a producer) and Nina Sacharow, a trio of women who emulate the best of Zelda in their engaging storytelling. A game as legendary as Zelda deserves the documentary treatment, and finding Narcissa as the focal point adds the necessary human element. Though she has her inner demons, Narcissa is also brilliant and loveable and you'll want to be her friend. Break The Game is a fantastic tale about an extraordinary gamer, and a bold vision from a groundbreaking director.
– Matthew Delman (@ItsTheRealDel)
2023 Tribeca Film Festival; Jane M. Wagner; Break The Game documentary movie review