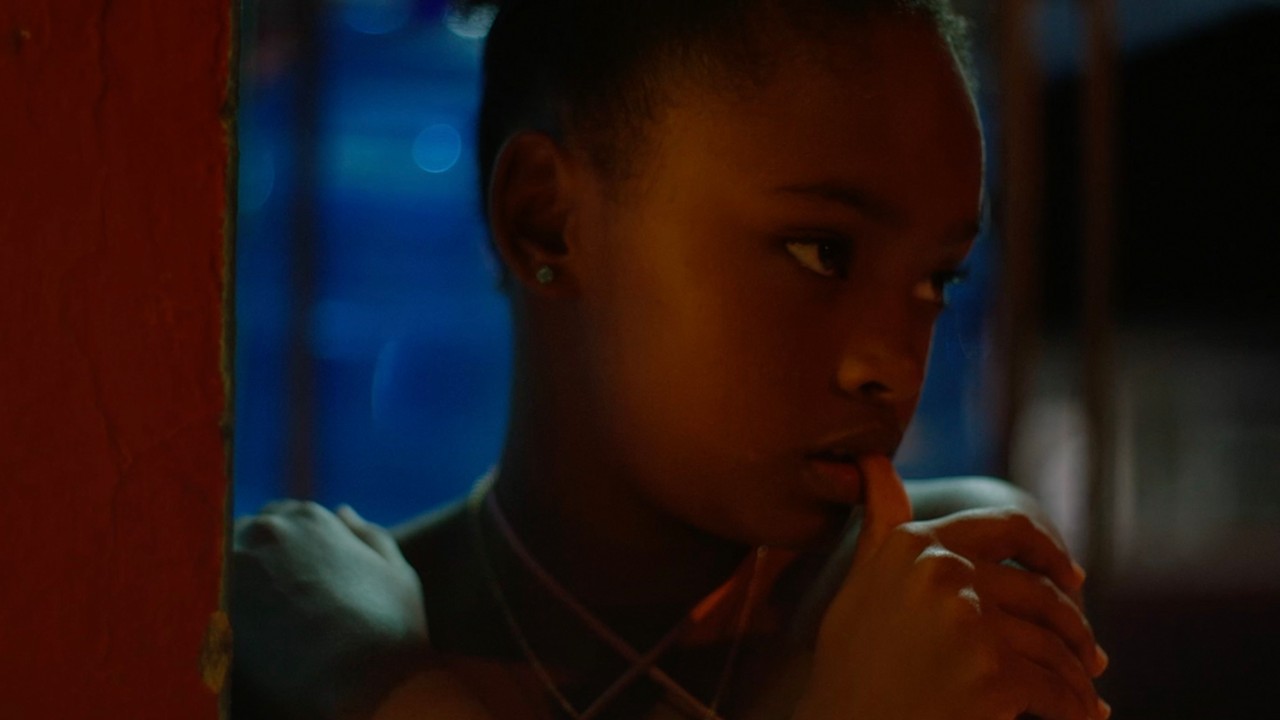 (The 2023 Tribeca Film Festival ran June 7-18 and HtN had a ton of coverage like M.J. O'Toole's Boca Chica movie review. Seen it? Join the conversation with HtN on our Letterboxd Page.)
The Dominican Republic is a country filled with bright hues and a strong sense of culture, very much in contrast to the poverty and sexualization of young children that occur. In Boca Chica, bright beaches and neon lights offer somewhat of an isolating backdrop in this portrait of a headstrong 12-year-old girl with big dreams in a country where girls her age are sexualized and preyed upon by both locals and tourists. Director Gabriella A. Moses, in her feature debut, keeps a tight focus on both our young protagonist and her dysfunctional, humanely complex family, some of whom are trying to balance their paths in life with how they want to be perceived/seen. Its arresting performances, working-class setting, and partial hip-hop soundtrack are reminiscent of Andrea Arnold's Fish Tank and Alice Rohrwacher's The Wonders. A tale of growing up in a cruel world and family secrets, Moses's quietly magnetic debut urges us to question the dreams we want to pursue and the façades we may live.
Newcomer Scarlet Camilo, in a bold and electrifying performance, steals every scene she is in as preteen Desi. She lives in the titular município with her mother Carmen (Lia Chapman) and aunt at their beachside bar which has seen better days. Her goal of becoming a singer and frequent calls with her older brother Fran (Jean Cruz), who is living in New York City, help sustain her in the harsh environment she hopes to leave one day. But her dreams are threatened by the grim future that awaits most girls her age. Desi is no fool though, and every time she walks past other girls wearing expensive-looking dresses, she is more aware of how vast child prostitution is becoming in her community. Even her discomfort with wearing more feminine clothes, much to the chagrin of her stern mother, says a lot about what she is trying to avoid becoming. Her mother always says to her "You're a woman now," which is how most people view her solely on the fact that she has breasts. The screenplay by Marité Ugás and Mariana Rondón helps highlight the tensions that occur in certain households, especially where girls are expected to mature just because their body changes.
The film also shows the perspective of Desi's brother Fran, who everyone thinks is living a successful life as a musician in New York, but little do they know he is only working as a food delivery man to make ends meet. Things soon get more complicated for him as he reluctantly returns home to Boca Chica for the wedding of his cousin Elvis (Richarson Díaz), who has also come home from America to marry his older Texan fiance (Cindy Lou Howard). Though preparations for the wedding do nothing but stress the family out, especially Desi and Fran who both find solace in one another while dealing with familial tensions. Elvis is a shady character who is involved in murky dealings in both Texas and the DR. There is even an air of tension between him and Fran as the latter feels uneasy around him over something that happened with the two in their past. The film is not the kind that drops bombshells and instead invites the viewer to read the room themselves and ponder what even the most subtle moments between any of these characters could mean.
The island's captivating beaches are a big part of the film (thanks in part to Micaela Cajahuaringa's cinematography), and instead of showing it from the tourists' point of view, it focuses on what it's like to live there from the average Dominican's perspective. Some of the most vibrant local characters are a group of young freestyle hip-hop teens who Desi encounters and even strikes a friendship with a boy she mercilessly beats at a freestyle rap battle. One interesting thing that sets Desi apart from other kids is that she doesn't use her talent for social media popularity. "It's not all about likes," she tells them, showing how deeply she cares for her craft itself. There are even understated moments of solidarity between these local kids, such as when one of Desi's teenage acquaintances prevents her from being picked up on by an older man when she's alone in town one night. It's no wonder she dreams of leaving her home one day to pursue her dreams. The film accomplishes showing how necessary it is for Desi to reach for a better future and makes you hope for her triumph.
Everything that Desi feels and encounters throughout the film leads up to a breathtaking point in the film where she finally expresses her inner self through a hip-hop song she wrote, which Fran gladly helps her with using his accordion talents. Boca Chica deeply explores familial relationships, whether they are full of love or tension. The bond between Desi and Fran is one to cherish as they always look out for one another and share an understanding that lifts both of them up. The chemistry between Scarlet Camilo and Jean Cruz is excellent as their characters' sibling bond feels authentic. Gabriella A. Moses taps into the toolbox for representing the struggles of both immigrants and Dominican locals in her feature debut. Her direction of the actors strongly conveys the complexities of revealing your true self in a place where others expect so much from you. This coming-of-age tale is a strong tribute to the Dominican Republic in all its beauty and tribulations, and finds hope in living a life of truth and possibilities.
– M.J. O'Toole (@mj_otoole93)
2023 Tribeca Film Festival; Gabrielle A. Moses; Boca Chica movie review