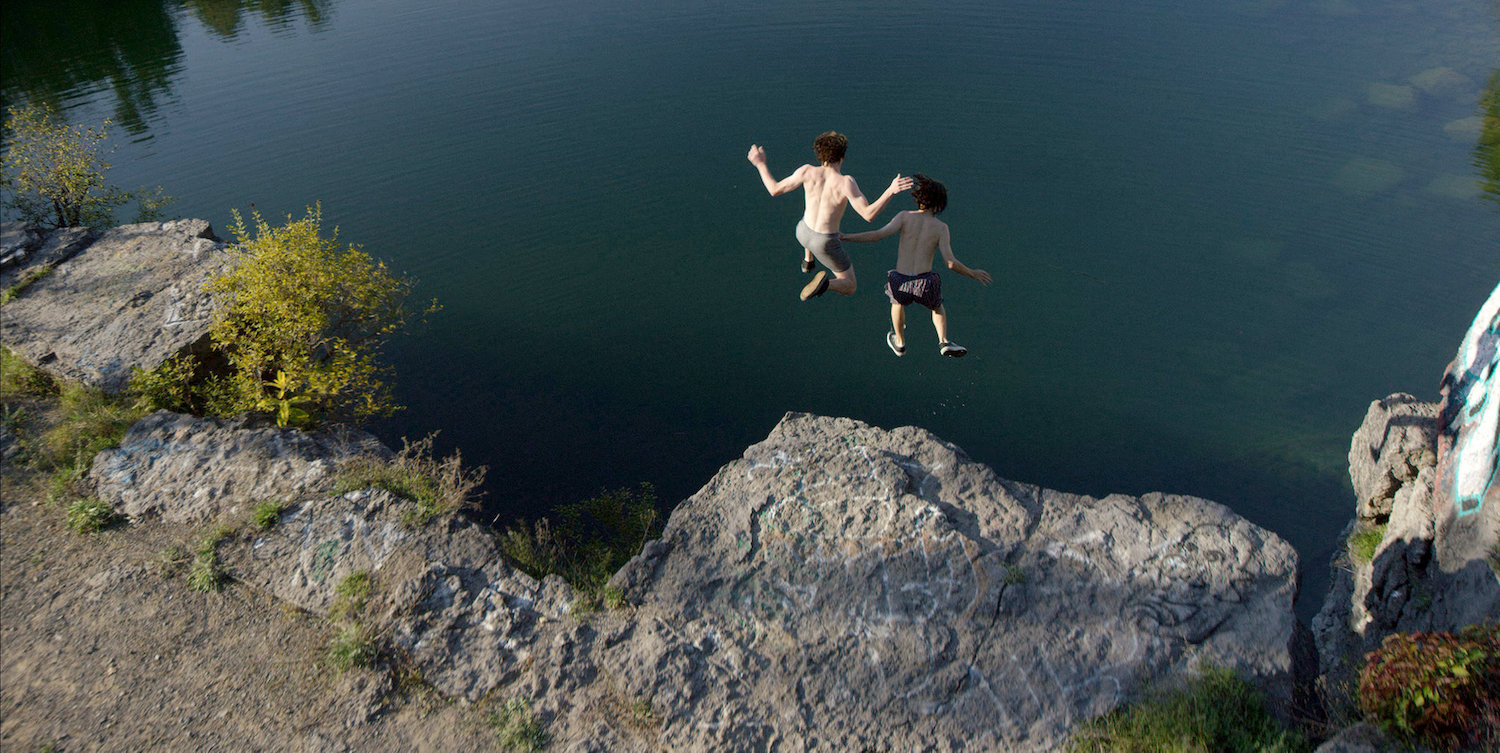 (Miles Joris-Peyrafitte's directorial debut As You Are is a 90's grunge period piece about growing up as an outsider. There's also a dash of mystery and familiar faces as well. The film won a Special Jury Award at the 2016 Sundance Film Festival opens in New York on February 24 and expands from there.)
Though the intriguing new dramatic thriller As You Are may come from a first-time feature director, Miles Joris-Peyrafitte, it features more than a few familiar faces, including Mary Stuart Masterson (Benny & Joon), Scott Cohen (Kissing Jessica Stein), Charlie Heaton (Jonathan Byers in Stranger Things) and Amandla Stenberg (Rue in The Hunger Games), as well as Owen Campbell (Jared Connors on Season 2 of The Americans). They make for an excellent ensemble, and for about two-thirds of the film the actors and the evocative visuals carry the movie through what could have been an ordinary coming-of-age yarn, transforming it instead into a uniquely unsettling take on teen angst. If it doesn't quite maintain that quality to the end, it is still a mostly satisfying work of cinema, well worth watching, and a more than fine debut.
Jack (Connors) is a lonely, awkward kid who wanders the halls of his high school in baggy clothes, his long, unkempt hair worn like a protective helmet to ward off onlookers. He lives with his hard-working, divorced mom (Masterson), whom he clearly loves (and she him). Soon their tranquil, if boring, lives are disrupted – at first for the good – by the arrival of mom's boyfriend, Tom (Cohen), who has a son Jack's age, named Mark (Heaton). Mark shares Jack's fashion and hair sense, though he is, perhaps, a little cooler. It's the early 1990s, and the boys are both into the grunge-rock bands of the era, which goes well with their apparent self-loathing. They take a shine to each other right away – they both also like pot and hate studying – and when their parents decide to shack up, they couldn't be happier, since they're already something between best friends and brothers.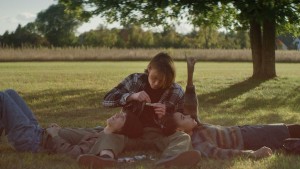 School isn't all bad, however, as it's there that they meet Sarah (Stenberg), a classmate who, though a good student from a stable home, is attracted to their rebellion. They become fast friends, though more than that, since it's pretty clear early on that Jack looks at Mark with more than fraternal longing, while Sarah feels a pull toward Mark. What Mark wants is unclear, making this a most uncomfortable love triangle. We know from the beginning of the movie that something untoward occurs, since the story opens with hints from the finale, which includes a gun shot, and the narrative is frequently punctuated by videotaped police interviews (complete with the older 4:3 aspect ratio and low resolution of that time). All will not end well, though it is not until the last act that we learn the unpleasant details.
Unfortunately, it's when the film begins to explain the central mystery that it falters. Less is more here, and Joris-Peyrafitte, his cast and crew all do a superlative job with tone and atmosphere, immersing us in a world where emotions are withheld and subtext is everything. When all the roiling tension surfaces, it loses much of its appeal. Until that happens, however, As You Are provides a thoroughly engrossing cinematic meditation on friendship and love, all wrapped up in the guise of a police procedural. Good fun while it lasts.