ARE YOU THERE GOD? IT'S ME, MARGARET.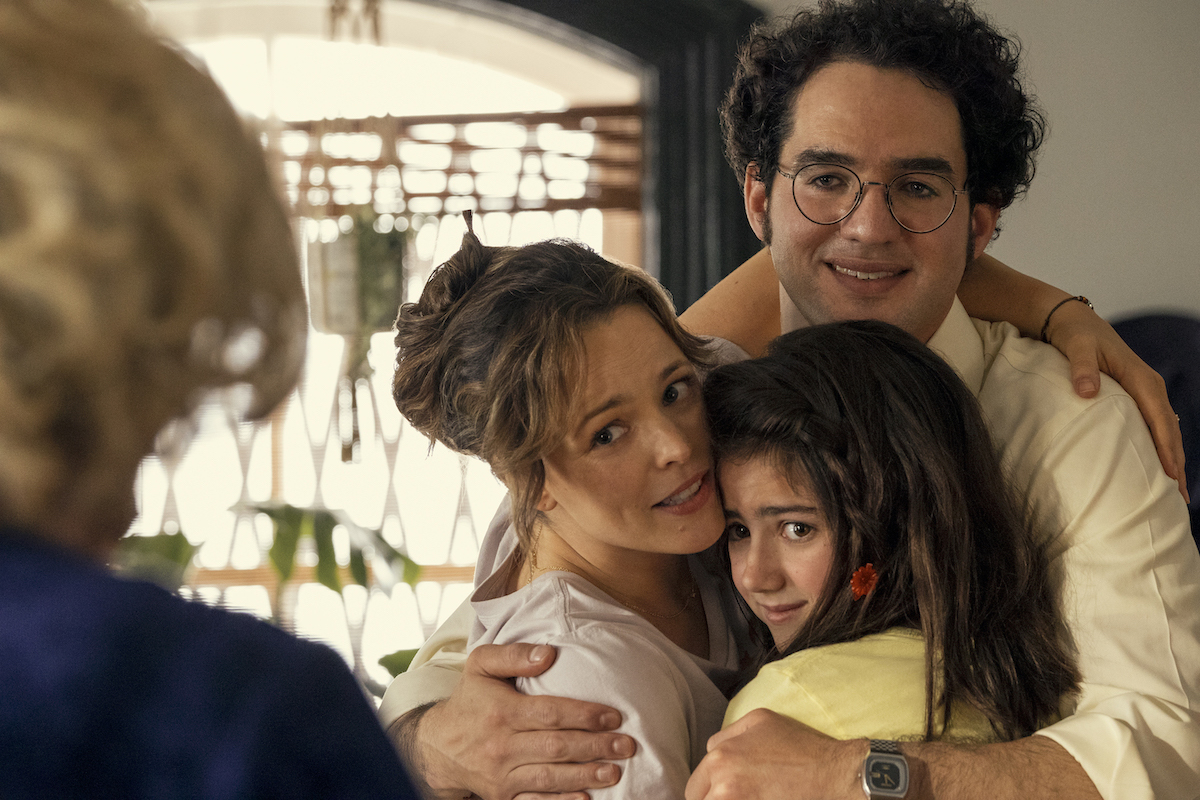 (Check out Chris Reed's movie review of Are You There God? It's Me, Margaret., in theaters April 28, 2023. Seen it? Join the conversation with HtN on our Letterboxd Page.)
The 85-year-old Judy Blume is having quite the year. First came the beautiful, insightful documentary Judy Blume Forever, which premiered at Sundance and dropped on Amazon Prime just last week, and now there is a cinematic adaptation of perhaps her best-known work, Are You There God? It's Me, Margaret. Directed by Kelly Fremon Craig (The Edge of Seventeen), the movie Are You There God? It's Me, Margaret. is everything that fans of the author and this book could hope for, filled with all the innocence, angst, tears, joy, essential moral lessons, and humor that mark Blume's writing.
Set in 1970, the year the novel was published, the film is both of that time and timeless, given the universality of the issues it highlights. When rising sixth-grader Margaret Simon (Abby Ryder Fortson, young Cassie in the first two Ant-Man films) is told by her parents that the family is moving from New York City to New Jersey, she is anything but happy. Beyond the friends and school she will miss, there is also her beloved grandmother, Sylvia (Kathy Bates, Richard Jewell), who will be left behind. At least it's not all that far.
But father Herb (Benny Safdie, one half of the team behind Uncut Gems) has a new job, and though this means that mother Barbara (Rachel McAdams, Game Night) must give up her own career as an art teacher, the relocation happens, and quickly. Soon, young Margaret is in her new town, worried about the future and otherwise anxious about, well, everything. Not to fear, for company comes knocking in the form of neighbor—and fellow sixth-grader—Nancy Wheeler (Elle Graham), who soon invites her into a club with two of her besties. Loneliness, it seems, was not in the cards.
Or was it? Though she has new friends, Margaret frets constantly about her place in the world. This includes wondering when she will start menstruating (and grow, she hopes, some kind of chest). Though raised in a non-religious household (Herb is Jewish, Barbara is Christian, and they have decided to let Margaret choose her own faith later in life), she turns to God as a helpmate, asking for advice on what to do (and praying for her first period to arrive sooner rather than later). In the book she does this in writing, via a diary, whereas she prays out loud in the movie. No matter the difference, it works just as well.
There are other small changes, including a slightly more diverse cast—Janie (Amari Alexis Price), another member of the club, is now Black, as is Mr. Benedict (Echo Kellum, Dealing with Dad), the school's new teacher—but the story is wholly recognizable from the source text (which, in the interest of full disclosure, I admit to only reading for the first time a few weeks ago). There are even, depending on one's point of view, a few improvements, including a better conclusion to one of the subplots involving Laura Danker (Isol Young), a physically more mature classmate, and a satisfying return to work for Barbara.
But what is on screen is otherwise faithful to the original in all the best ways. And though QAnon-influenced detractors of the moving 2020 tween drama Cuties may find themselves equally riled up over the notion that pre-teen kids dare think about their bodies and sex (I well remember my own childhood, and there's nothing novel about that idea), Are You There God? It's Me, Margaret. at all times remains true to its characters, grounding us firmly in the hope that openness and love can bring light to us all. Thank you, Judy Blume, and Kelly Fremon Craig, for this lovely treat.
– Christopher Llewellyn Reed (@ChrisReedFilm)
Lionsgate; Kelly Fremon Craig; Are You There God? It's Me, Margaret. movie review