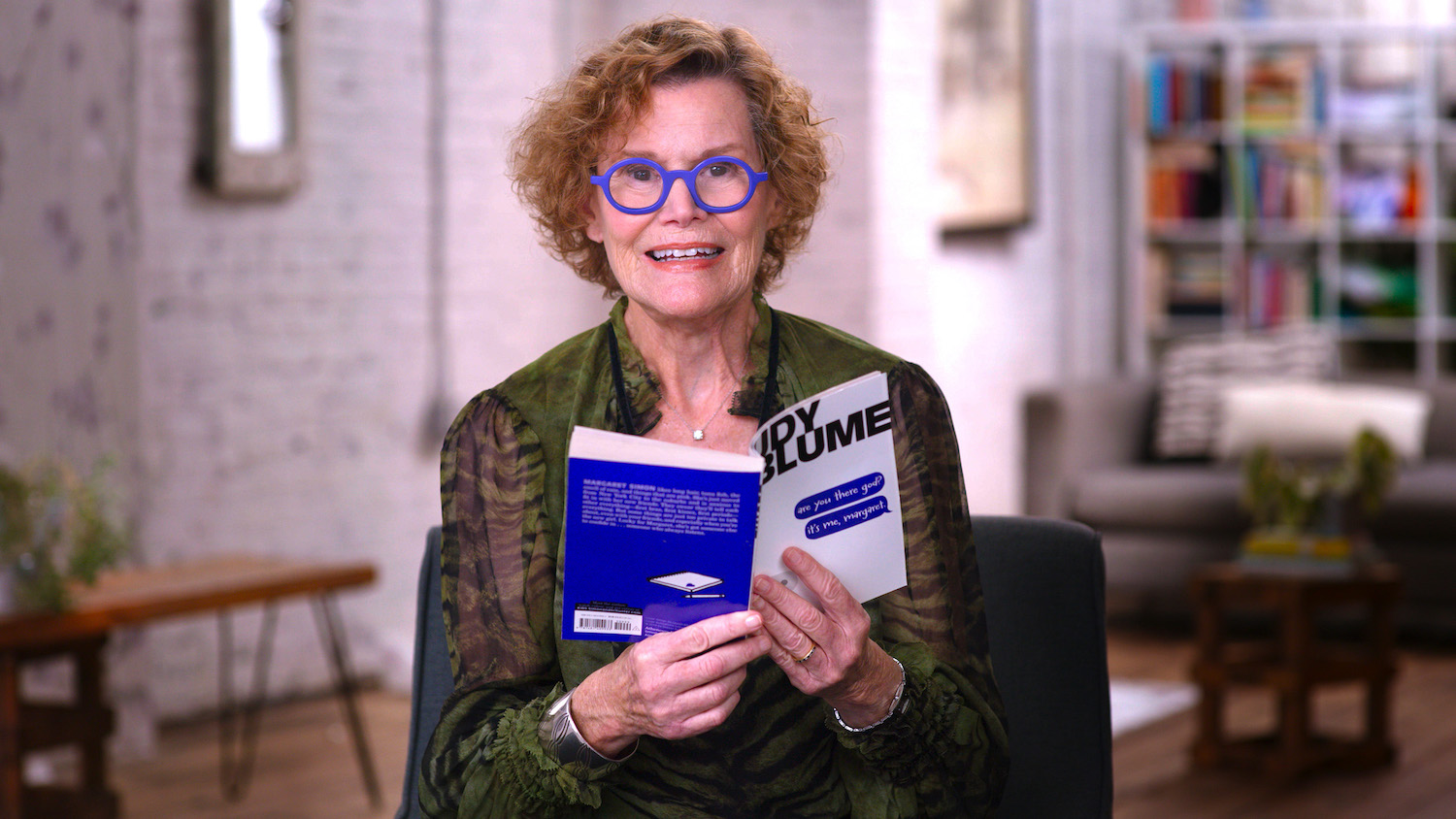 (The 2023 Sundance Film Festival takes place January 19-29 in and around Park City, UT and virtually. As always, Hammer to Nail has you covered with tons of movie reviews like Chris Reed's review of the film Judy Blume Forever. Seen it? Join the conversation with HtN on our Letterboxd Page.)
In the spirit of frankness that is the hallmark of author Judy Blume's writing, I will admit to having only read one of her novels, and that one the 1978 Wifey, which I snuck off my parents' bookshelf as my teenage hormones ran out of control. But one does not need to have been an avid consumer of her fiction to appreciate its impact and legacy. Plus, with an older sister who did have quite a collection of Blume lying around, I was always well aware of her importance to the culture. Now, thanks to the insightful and profoundly moving new documentary Judy Blume Forever, from directors Davina Pardo (116 Cameras) and Leah Wolchok (Very Semi-Serious), everyone can join in the well-deserved recognition of why Judy Blume is worth celebrating, then, now and forevermore.
Born Judith Sussman, in 1938 in Elizabeth, New Jersey, our protagonist—who, still vibrant, narrates her own tale—seemed destined for the same life preordained for so many other women who came of age in the 1950s. Her fate was to be solely housewife and mother, whatever creativity might be bursting forth from within, begging for further outlet. Though she fulfilled expected duties, raising daughter Randy and son Larry, she began writing illustrated children's books in the 1960s before abandoning the pictures and pivoting to more mature content aimed at kids on the edge of pubescence. The eventual success of her seminal 1970 Are You There God? It's Me, Margaret helped redefine the YA (Young Adult) fiction space.
That book and its successors also sent a lifeline to pre-teens and teens struggling with questions about their bodies, sex, and more, with no one around willing to provide answers. Many took to sending letters to Judy Blume, which she would respond to as best she could. In 2017, Yale University became the repository of 50 years' worth of this correspondence, and the directors have Blume and a few of the women who wrote to her read from selections, cutting back and forth between them. It's one of the most poignant sections of a film filled with powerful emotions. One of them, Lorrie Kim, asked Blume to attend her college graduation when she was on the outs with her parents (an invitation which Blume accepted). Another, Karen Chilstrom, at a loss of how to process the suicide of her older brother, who also sexually abused her, says that Blume saved her life.
All good things provoke reactionary forces, however, and we learn about the Reagan-era attempts to ban Blume's books. God forbid teenagers should be exposed to stories that feature masturbation, menstruation, bras and other normal facts of life, alongside important discussions about agency, bullying, identity, and more. As fellow writer Jason Reynolds states towards the end, "if you want to know where we are as a country, look at the banned-book lists." For sadly, we are, today, back in the middle of conversations about limiting what children can read, this time focusing with especial zeal on LGBTQIA+ issues and race. Plus ça change …
Beyond Kim, Chilstrom, and Reynolds, Judy Blume Forever is filled with interviews from friends, family members (including Blume's children), writers, publishers, librarians, and others, all of whom speak to their joy in knowing Blume and/or encountering her work. Now in her 80s and as sprightly as ever, Blume lives in Key West, FL, where she manages a bookstore and enjoys brisk walks with George, her (third) husband of 40+ years. Hers is a lovely and loving tale of inspiration and perseverance. I think it's far past time to catch up on my reading.
– Christopher Llewellyn Reed (@ChrisReedFilm)
2023 Sundance Film Festival; Davina Pardo, Leah Wolchok; Judy Blume Forever movie review